Every appreneur wants to build a blockbuster app.
However, the path to creating a winning app is arduous.
Business owners and wannabe appreneurs often get confused when it comes to choosing between iOS and Android for their mobile app.
But, before you start thinking about which platform to choose for app development, you need to look into the difference between iPhone and Android users.
You see the success of your mobile app will hugely depend on grounded research. And therefore it's important to know the basic difference between the audience behavior.
The brilliant news – there is some outstanding research on iPhone vs. Android users. And a handful of analytics tools that will help you get more insights. Analyzing the trends and patterns will help you create a fantastic app story.
So, in this guide we will take a look at the difference between Android and iPhone users and try to find which platform is more suitable for your business.
How Android vs. iPhone Users Behavior Impact Mobile App Development?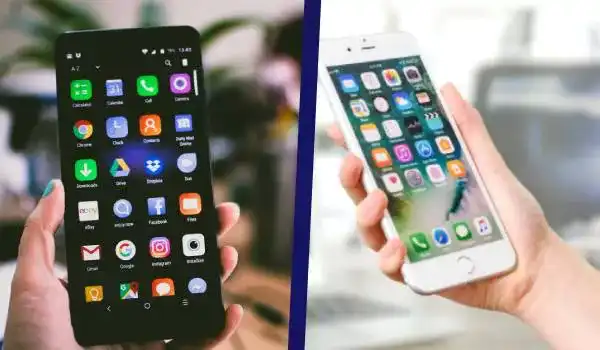 Let's digress a little.
Imagine you are hungry. And you wish to dig into your favorite dish, let's say a pizza. Do you have a favorite restaurant hangout for pizza? Does it not feel good when your popular retreat remembers your pizza flavorings and other comfort options?
Yes, that's right! It feels good when a restaurant remembers your comfort options, and maybe that's what makes you go back again.
The takeaway from the food industry — user behavior is critical!
Now, let's look at iPhone or Android app development.
You can take a leaf out of the food industry and study the iPhone or Android user behaviors before developing a mobile app. Why should you know the differences? The simple answer — you can cater to your user base strongly!
Winning apps keep the user at the heart of development.
User's behavior and personality traits are critical in developing a mobile app that attracts and retains users. Quite like finding your-choice-of-comfort-pizza!
It's creating ratatouille moments (aha-moments) for users! It helps to know users' specific interests and behaviors, as such factors can help you determine pricing, features and build a powerful brand.
A professional approach to examining user behavior analytics can help you make the right decision about choosing the app development platform. Inputs from user behavior analytics such as user preferences, user's spending tendency, and app engagement and retention can play a vital role while creating your dream mobile app.
Android vs. iPhone Users – The Market Share
Here's a quick look at some interesting statistics on the Android vs. iPhone users market share.
According to

Statista

, Apple iOS continues to hold down the largest share of the smartphone operating systems market in the United States. Apple claimed more than half of the market in May 2020.

The same research highlighted Apple's share of smartphone users had risen around 20 percent since early 2012. Furthermore, their sustained growth in the United States is not reflected in all markets, and the market share of iOS smartphone shipments drops to around 10 percent.
Let's look at the mobile operating system market share in the U.S. from October 2019 to October 2020.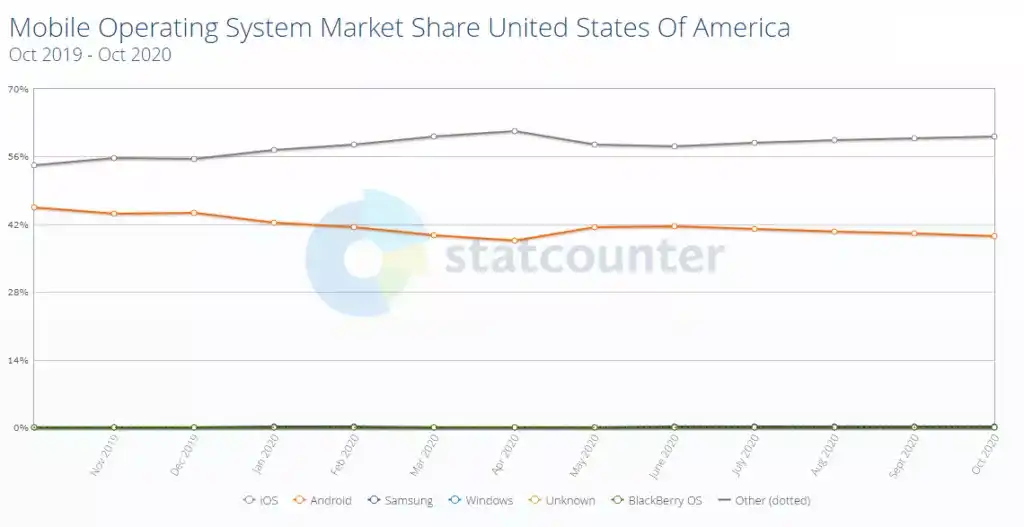 Mobile Operating System Market Share United States Of America (Oct 2019 – Oct 2020) | Image Source
It is clear that iPhone users have an extra edge in the U.S. However, Android has the largest global share in developing nations and lower-income areas due to its lower entry-level price point. Android holds an advantage over Apple in emerging markets such as Asia and Africa.
As an appreneur, market share is a critical insight. The trend can help to make a decision for developing a mobile app.
Difference between iPhone & Android Demographics
User demographics are a vital facet to learning more about the users' characteristics. It may give you a bird's eye view of the mobile operating system dynamics.
But the finer nuances are interesting, as it can help in many ways while developing a mobile application.
1. Income, Education, and Frugality
When it comes to prominence, Android has more prominence in lower-income areas and developing nations. In contrast, iOS users typically come from higher income, higher education levels, more engagement, and spend more per app.
Let's look at the countries that prefer Android and which prefer iOS. You can see Android marked in the dark blue and iOS in light blue. The countries marked in gray do not have sufficient data to determine OS popularity.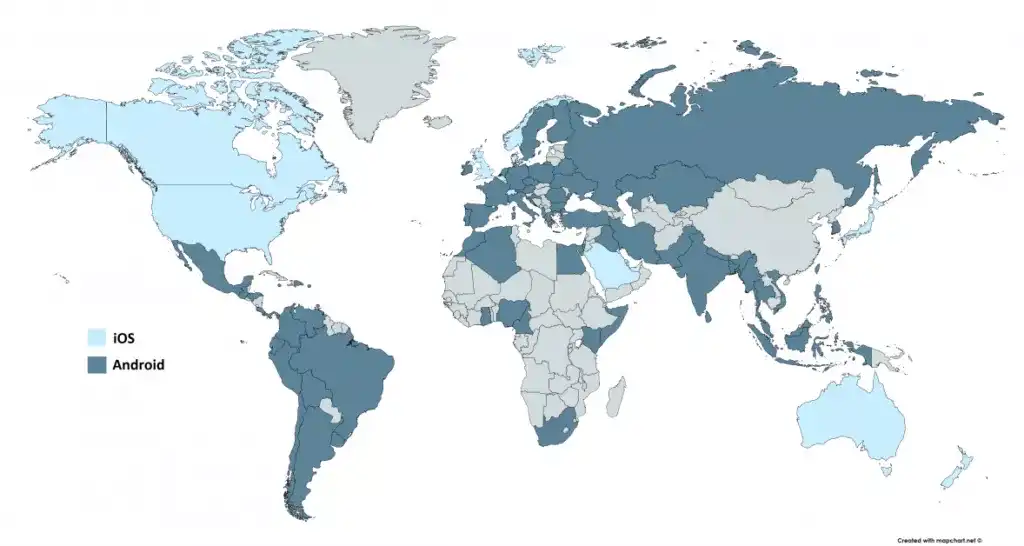 Preferences of Countries for iOS or Android (Q2 2019) | Image Source
According to a study, Android users are more likely to be middle-class, and iPhone users are more likely to be upper-middle-class.
How can such inputs help you as an appreneur? There are many answers; let's take one facet. The social, economic, and political differences shape the purchasing power and spending habits. Such inputs can help to plan out app monetization strategies.
2. Age and gender
Men are somewhat more likely to be iOS users than women. Android seems to be the most common platform among all age groups, and its advantage over iOS was a bit smaller in the 65+ age bracket.
According to above study, Android users are 10% more likely to be men, and iPhone users are 18% more likely to be women.
More Demographic Differences
Political Views

: Android users are more likely to be politically conservative

(20%)

than their iPhone counterparts, who are more likely to be liberal

(17%)

.

Introversion vs. Extraversion:

Android users are more likely to be introverts

(12%)

, and iPhone users are more likely to be extroverts

(14%)

.

Frugality:

Android users are more likely to save money

(29%)

, and iPhone users are more likely to spend it

(26%)

.

Early or Late Adopters:

Android users are more likely to be late adopters

(31%)

, and iPhone users are more likely to be early adopters

(50%)

.

Windows or Mac:

Android users are more than

100%

more likely to be Windows users, and iPhone users are

100%

more likely to be Mac users.
(Source)
Analyzing the demographics means learning more about the age group and gender of the user base. Age and gender affect the choice of an operating system, usage of smartphones, in-app purchases, app download numbers, etc.
As an appreneur, age and gender, and other differences of users between platforms need to be kept in mind. Though the differences are not sufficient to influence an app's platform decision, income, and location should not be neglected.
Android & iPhone Users: Different Personalities
There are several core personality differences between iPhone and Android users. It helps to know the differences as you can work on enhancing the user experience.
For an app developer, knowing differences can help uniquely curate a mobile app catering to user needs and behavior. The result – happier customers!
1. Approach to Technology
Every user base has a different approach to technology. iOS's users have been considered early adopters and are more likely to have used the internet before 1992.
In contrast, Android users were late adopters and prefer full-featured apps. Furthermore, iPhone users are more likely to own a Mac compared to Android users.
On the other side, Android users who are late adopters may be less likely to back up their computers.
2. Brand Loyalty and Satisfaction
When it comes to brand loyalty, iPhone owners tend to value their devices very highly.
As a result, Apple, as a brand, has always enjoyed the customers' loyalty. Android users are not less loyal to their smartphone and Google apps as they can quickly get the number of free apps that run smoothly on their phones with more extended trial periods.
When it comes to satisfaction, nearly two-thirds (62%) of iPhone owners are highly satisfied with their device. On the other spectrum, Android owners maintain a relatively high percentage of highly satisfied users at 48%, but not at the same level as Apple.
iOS devices have an extra edge in terms of a highly enhanced marketing approach, which makes a lot more eyes turn towards than any Android device. Many Android customers appreciate the openness that their gadgets offer, including the extensive personalization they offer.
iOS users, on the other spectrum, value the consistent user interface experience and the familiar interface the devices offer.
3. Push Notifications Behavior
Android allows app developers to send push notifications (by default). So a user can choose to disable it in the settings. On the other side, iPhone users can opt-in for push notifications soon after installing an app.
Hence, the push notification opt-in rates are lower on iPhones as compared to their counterparts. After a user opts out, you lose them forever. The good news – you can try to win them back with a re-permission campaign.
An interesting fact is that though iPhone users spend more of their time on smartphones than Android users, the push notification click-through rate (CTR) of Android is 10.7% compared to iOS, which is 4.9%.
Furthermore, on average, an iPhone user typically takes around 7 minutes to open a notification, whereas an Android user takes a staggering 48 minutes.
4. Acquisition, in-app Engagement, and Retention
iPhone users engage more with their smartphone apps (for nine more hours on average) in a specific month than their Android counterparts.
Even though Android has a more far-reaching global user base, iOS gains when it comes to user engagement.
According to Statista, the cost to acquire a user varies, depending on the intended user action and the operating system (OS) in question. The cost per install across both iOS and Android (on average) is US$1.75.
So, if you wanted to acquire a user who is willing to make in-app purchases, you would have to spend around US$86.72 for iOS users and US$77.45 for Android users.
However, if you are looking out for a user to subscribe to your app, then the cost of acquisition for Android users is higher than the iOS users.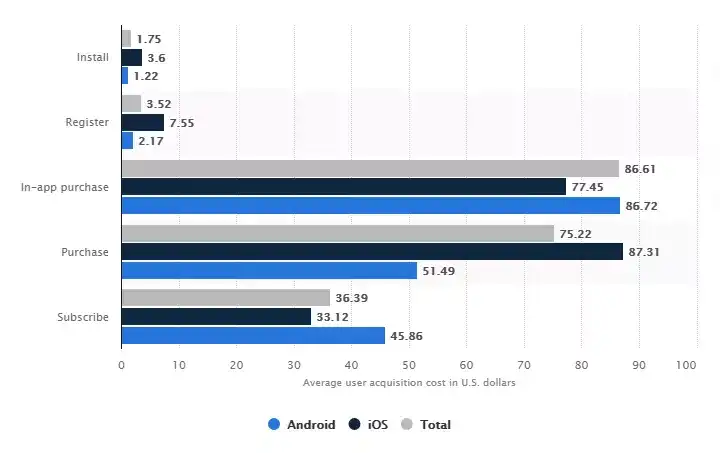 Average Mobile App User Acquisition Costs Worldwide w.r.t User Action and OS | Image Source
iPhone owners are also expressed as smartphone power users and are likely to engage more content on average. On the other spectrum, the Android platform has a more significant number of media users in each category.
So, you may want to check out whether audience size or engagement is the more significant facet to the success of your app.
You can reflect on what means more to you – a higher number of users or users who engage more. A lot will depend on the target you set for your dream mobile app.
5. Security and Privacy Awareness
When it comes to security and privacy awareness when handling apps, Android users seem to be more aware of the risks associated with app usage than iPhone users.
So, iPhone users seldom consider the possibility of apps sending premium-rate SMS. Furthermore, Android users more often mention security, privacy, and trust issues as more significant factors when they decide to use a new app.
6. Gaming Experience
The gaming experience can be a very significant facet when it comes to choosing a smartphone. As an app developer, it is critical to work on a great gaming experience. The iOS App Store has fewer but significantly a lot more enjoyable gaming experiences to offer.
Most leading game developers, however, make games for both types of devices. However, there are a few exciting games that cater to one of the app stores only.
According to researchers, Android users are harsher than iOS phone users when it comes to scrutinizing games. The input explains the satisfaction of iPhone users when it comes to the gaming experience.
Android device owners have an extra edge in terms of the number and hours put-in to play complex games, as these users can make use of the vast memory their devices offer. The users can also enhance their present ROM all by themselves. The open-source feature helps Android outshine Apple devices when it comes to heavy memory capacity games.
Android and iPhone — the two leading behemoths have their own strengths and advantages. It is interesting to look at user behavior analytics because, as an app developer, it can help you understand the user base well.
The final question – which platform to choose for developing a mobile app?
You may choose to approach an expert technology solution provider such as Imaginovation, who can walk you through the mobile app curating journey.
iPhone or Android: When to Choose Which One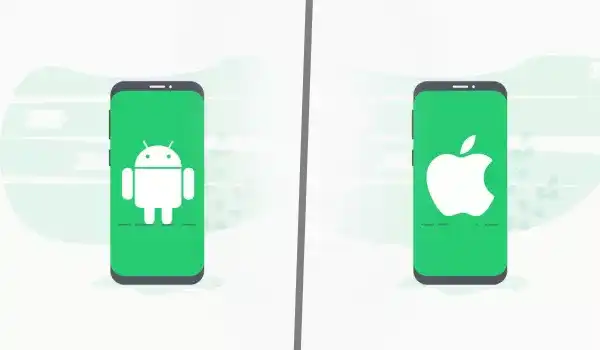 Your final call will typically depend on your app development goals. Appreneurs can reflect on what's most significant before developing an app.
Advantage Android – it is the leader in market share, which spells the potential for appreneurs to reach a broader audience.
iPhone gains an attractive audience to marketers that highlights more highly engaged mobile media users with higher income. iPhone's strong platform loyalty roots their ability to retain and expand market share over the long term.
It is best to understand the quantitative and qualitative differences of user behaviors of each device. The insights are critical to making smarter decisions when it comes to choosing audiences and platforms.
So, what are your goals? Does it include – attracting users, driving engagement, boosting ROI, or generating sales?
When you understand the granular nuances of user behavior, you can optimize the analytics to achieve your strategic business objectives.
The key is to keep your users at the heart of development, enjoy learning more about your user base, and creating a blockbuster app!
Build Blockbuster Mobile Apps Curated for Android or iPhone users with Imaginovation
Curating a winning app is an exhausting journey. With the right technology solution provider, the app creation journey can be very valuable.
We can guide you through the entire app curating journey, walking you through and optimizing on finer nuances of user behavior. We are an award-winning mobile app development company with experience in creating fantastic digital products to clients from different industries.