Over the last decade, we have seen an explosive increase in mobile banking apps. Banks and financial institutions have rushed to add a salesperson to their customer's pockets. This has largely been successful, and customers have adopted mobile apps as part of their daily financial activities.
In fact, according to Statista, the number of digital banking users in the US is expected to be around 217 million by 2025.
But as banking apps become more mainstream, simply having one is not enough as far as financial institutions are concerned. Customers are demanding a smooth banking experience through their apps. If financial institutions can deliver it, they can have the edge over their competition.
In this blog post, we will walk you through the must-have features of a banking app which will improve customer experience and retention.
Let's dive in!
Why is Customer Experience (CX) Important in Banking?
Customer experience can be one of the key differentiators when choosing financial services. Banking customers want a seamless experience. Whether they're withdrawing cash, making a transaction, applying for a business loan, or using a banking app, they want the least hassle. Better user journeys and customer experience can offer banks a huge edge over their competition.
Due to their very nature, financial institutions tend to have complicated processes. There's a myriad of steps and procedures that banks have to follow to mitigate their risks and comply with regulations.
Obviously, app developers will find it challenging to simplify the process. But by staying with the customer and communicating well, you can significantly improve your bank's reputation and trust.
Better customer experience can make the bank more accessible from a user's perspective. In the long run, it can reduce customer acquisition costs for them. It will improve customer satisfaction and can reduce customer attrition. Customers will be more likely to recommend the bank and its services to their acquaintances.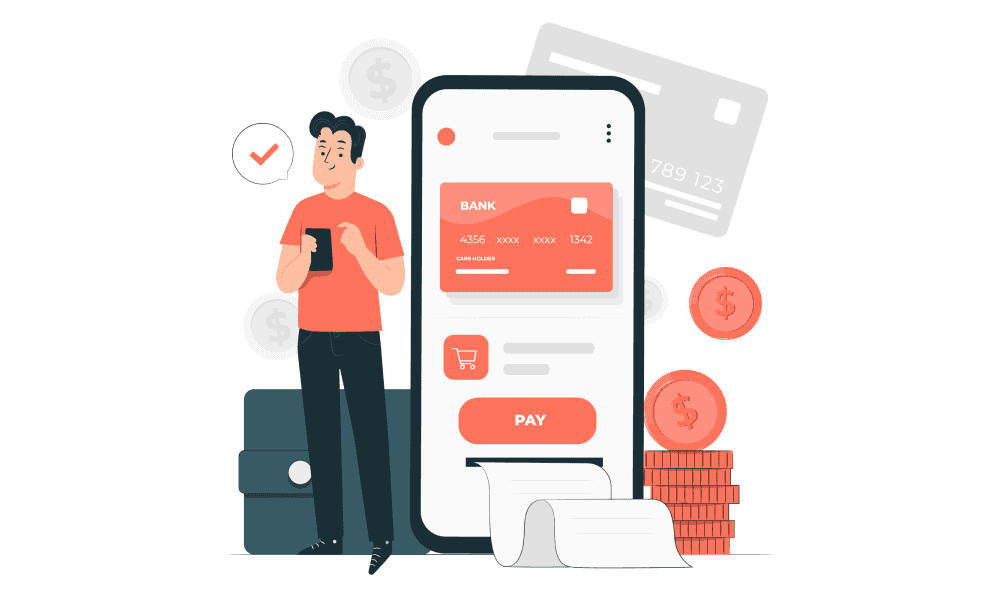 Enhanced customer experience can also help reduce the bank's expenses in marketing its products and services. Customers will be more receptive when presented with personalized solutions and products. When they trust the bank, you can better convince customers that a product is suitable for them.
Here's why banks should invest in better customer experience
Helps with customer acquisition
Improves customer satisfaction
Improved customer retention
Enhances brand reputation and trust
Improved sales
Reduced marketing costs
10 Key Banking App Features That Improve Customer Experience and Retention
Here are ten features for your banking app that can improve customer experience and retention.
1. Seamless multifactor authentication
Security is one of the most important aspects when developing solutions for banking — be it a mobile app or an online transaction portal. Banks handle large amounts of money every day, and they cannot afford to be not secure.
But security and convenience are usually polar opposites. If you want to make it difficult for unauthorized users to enter, you'll have to inconvenience the authorized user a little bit. For instance, strong passwords are difficult to crack but also challenging to remember.
The same problem exists for multifactor authentication as well. Multifactor authentication can significantly improve the security of bank accounts. But they can also impact the customer experience — nobody wants to wait for an OTP to make a one-dollar purchase at the grocery store.
By making this process more seamless, banks can improve the CX on their applications. For this, they can offer more authentication options. Or they can simplify the processes for small or low-risk transactions.
2. Instant payments
Instant payments have become the standard all over the world. Banking customers don't want to write a cheque or go to a physical location to make a payment. They expect their banking apps to be able to send payments in an instant with a few taps.
There has been a significant rise in customers using peer-to-peer transactions to transfer money to their friends. In a 2022 study, 45% of respondents said they used a peer-to-peer transaction service for sending money to their friends and acquaintances.
Instant payments help users avoid carrying cash in their wallets. Customers can still use their phones to make payments even when vendors or businesses don't accept cards. It offers considerable convenience and improves the customer experience significantly.
While there are other peer-to-peer payment services, customers are more likely to trust a solution from their bank. In case of disputes, they can speak directly with their bank instead of going through a third party.
3. AI-powered chatbots and natural language interactions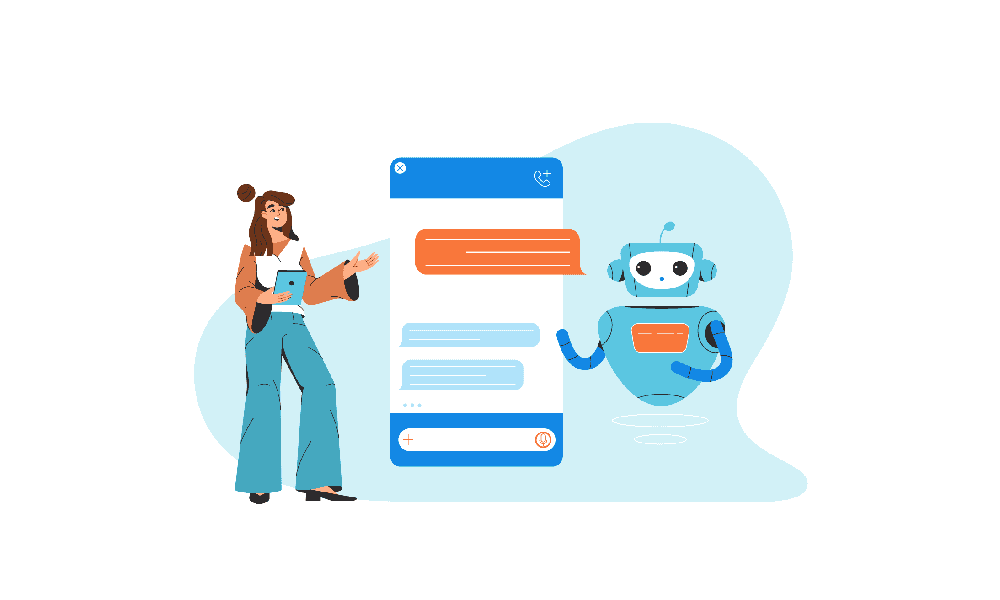 AI-powered chatbots can make a banking app more accessible. As a high-risk industry, customers may hesitate when using a banking app. They don't want to sign up for something or send money elsewhere accidentally. But they still have to use the app to get the information and services they need.
There's also the aspect that banking apps have a very diverse user base. There will be 18-year-old kids to retirees and receptionists to CEOs. When designing for such a large user base, some users may inevitably find it difficult to access the features.
AI-powered chatbots can solve these two problems to a large extent. Users can talk to a chatbot as they would with a bank teller from the comfort of their homes. Natural language processing capabilities can also reduce the workload on the bank's customer care team.
Some of the top banks with high customer satisfaction rates use AI-powered chatbots to assist their customers.
For example, Capital One bank created Eno, a digital assistant, to help their customers. Ally Bank created an assistant named Ally. Ally can help users make payments and view their transaction history. It can also show how much interest they have earned on their savings.
4. Seamless omnichannel experience
Customers communicate with their banks through many channels. They may call the customer care team, send emails, use the app, and visit in person. The bank needs to invest in making these channels smooth and easy to navigate. But with multichannel, customers just have different methods to contact the bank.
In the case of omnichannel support, these channels are integrated together. Imagine a customer raising a complaint through a phone call in a traditional multichannel arrangement. If they want to follow up, they'll have to through the same channel. They may not get updates through email or be able to check the status through their app. This can significantly affect the customer experience.
But in an omnichannel arrangement, customers can follow up through any of them. And the banking app can and should play a huge role here.
For instance, picture a customer setting up a bank account through an in-person visit. With an omnichannel setup, they will be able to follow up through the app and get updates through text and email. If someone sends a complaint through email, they shouldn't have to repeat the entire situation if they talk to an executive through live chat on the app.
5. Financial planning tools
Banking apps generate a lot of data about customers' financial habits. It can tell where they make their purchases, what they spend their money on, and other information. Financial institutions can use this data to offer customers guidance on planning their finances.
They can offer personal insights on how much they save every month and where they can cut down on expenses. If they have any mortgages or loans, these apps can guide them on how to pay them off.
Banking apps can also offer educational tools to help users learn about banking. They can educate them about different products and solutions and how customers can use them.
These tools will make customers use the app more and engage with the brand. It will improve adoption rates for the app and retention rates for the bank.
6. Clear in-app notifications
Clear in-app notifications are less about the features and more about an app's must-haves. As we discussed above, its diverse user base may find banking apps confusing or even disorienting. Besides chatbots, sound design and clear UX copy can significantly improve the customer experience.
Banking apps should place a lot of importance on the notifications they send and the language they use. Vague language can disturb a user since it concerns their financial well-being. Every notification or message must be tested with users before rolling it out to the entire audience.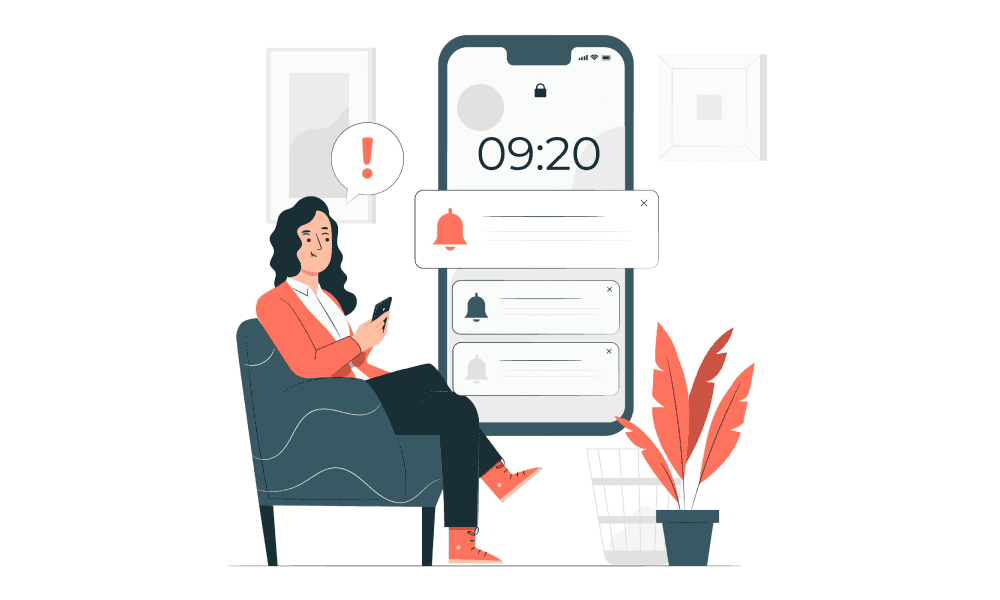 The apps also play a role in improving customer experience by keeping them safe. The app should alert users in case of any fraudulent transaction is suspected, and in high-risk situations, make them verify it.
The app must provide notifications on
Transactions
Upcoming bill payments
Risk of overdraft
ATM withdrawals or large purchases.
With in-app notifications, banks can improve CX and cross-sell products with tailored notifications.
7. NFC and contactless payments
Most modern smartphones have NFC or Near Field Communication tech on them. Customers often store their cards in their phones instead of carrying them in their wallets. By offering the solution through their apps, banks can make their services more seamless.
From a customer perspective, NFC payments are faster and make transactions more seamless. While many have switched to cards instead of paper currency, this tech allows users to go shopping with just their phones.
Banks can further expand this experience with apps for wearables. Many modern smartwatches have NFC connectivity, and customers use them for transactions. By offering a wearable app with NFC payments, you can let your customers grab a smoothie or a snack even when they don't have their wallets or cards on them.
8. Complete banking experience
When building a banking app, try to give the entire banking experience through the app. The app should work like a bank in your customer's hand, and in-person visits should be mandated only for unavoidable circumstances.
Most people don't have time to spare for a visit to the bank. Even if they do, they'd rather spend their time doing something else. So if you can offer almost all of the services through the app, it will help aid customer retention and improve customer loyalty.
Customers should be able to get their statements, control their cards, create new accounts, or make investments through the app.
Building an app with these many features and more can be very complicated. And if not done right, it can drive away users. So it may be best to focus on the core features initially and add more in subsequent iterations.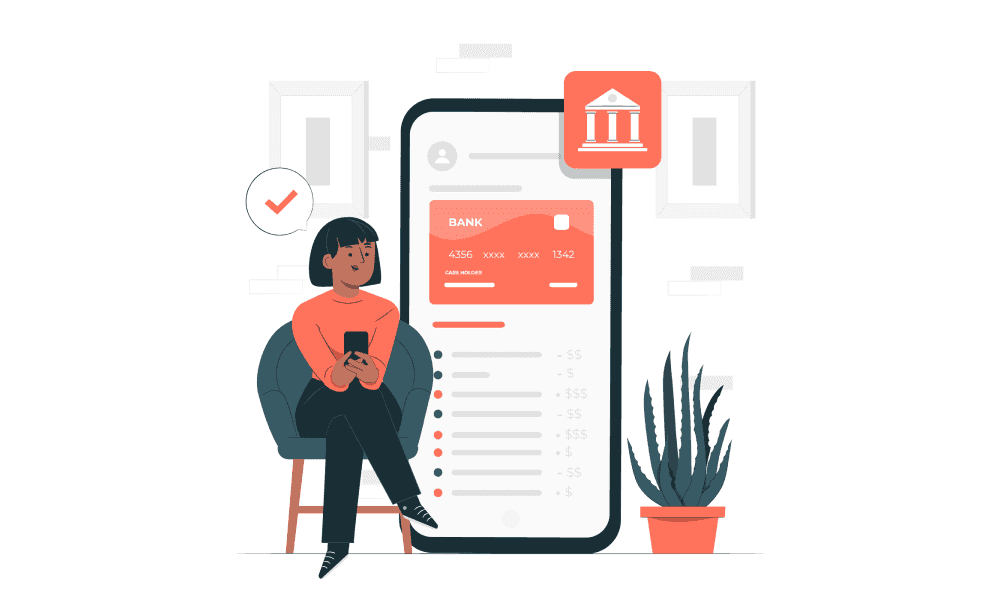 9. Easy subscription management
With services going the subscription route, customers often have to deal with monthly recurring expenses.
Customers can manage them better with a subscription management feature. They don't have to jump through hoops, nor will they forget about free trials. Through this feature, they can also easily track their expenses in the form of subscriptions.
10. Expenditure management
There are plenty of apps that can help users manage their expenses. But banking apps have more data on customers' finances than third-party apps. With this, banking apps can help customers set budgets for individuals or even roommates living together.
Build a Powerful Banking Application with Imaginovation
Are you looking to build a powerful banking application or improve the CX on your existing one? Imaginovation is a world leader in banking applications and customer experience. We build state-of-the-art applications keeping the end-user at the center and ensuring they have the best experience.
Reach out to us, and let's explore how we can help you build a great customer experience through your apps. Let's talk.