Managing organizational change around new digital initiatives is undoubtedly complicated.  
As you work against your company's long-standing systems and procedures, you face reluctance from your employees to try new things. And, the need for an effective change management strategy becomes apparent.
Statistics suggest you are likely to succeed in your digital transformation endeavors when you strategically plan your change initiatives.
So, here's an insight into change management and why you need one for digital transformation. We will also talk about some change management best practices you shouldn't ignore. 
Let's begin!
What is Change Management?
Change management is an organized approach to administering changes to an organization. 
Its goal is to make the workforce ready, willing, and accepting to embrace new ways of working that are critical to the future.
While the essence of change management remains the same across industries and businesses, the accelerated speed and purpose of change adds complexity to digital initiatives. 
Therefore, to succeed in your digital transformation journey, plan for the anticipated changes. This includes changes in your organization's culture, structure, workflow, and business processes.
The idea behind change management is to develop a culture that embraces change with agility and confidence. It places you in a better position to anticipate challenges, mitigate errors, and deal with resistance regarding changes.  
Change management gives you complete control over the process of digital transformation, without which you are setting yourself up for failure.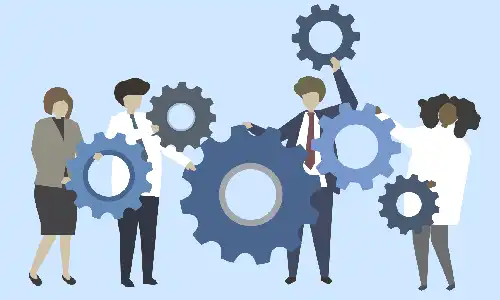 Why is Change Management Essential for Successful Digital Transformation?
Here's why change management is essential for successful digital transformation. 
Resistance to change is a commonly encountered obstacle during all kinds of transformations. And change management gets critical people from the organization involved in your digital transformation efforts, thus reducing any resistance to change.
On the way to your company's digital transformation, you will likely disrupt the day-to-day systems and procedures. However, planned change management reduces this disruption to a bare minimum.  
It improves buy-in from members who are likely to be impacted by structural and technological change. With effective communication about the need for change and its benefits to the organization, more people will adopt changes willingly.
The possibility of failed digital transformation reduces.
It involves the operations team in assessing and redesigning business processes, thus refining things simultaneously.
Change management makes sure you anticipate challenges in change adoption and respond to them efficiently and timely.
You will notice a marked improvement in employee performance. It happens when they feel supported and understand the purpose of change. This, in turn, positively impacts the ROI of the business.
Change Management Strategies That Actually Work.
As per Prosci, projects that employ carefully planned change management strategies are six times more likely to succeed than those that do not.
Therefore, whether you're aiming for a significant digital transformation across your organization or a specific transition within a department, you must first figure out a change management strategy to move forward.
Here are six change management best practices for the digital transformation of your business.
1. Start From The Top
Digital transformation demands significant changes to your business. Begin employing these changes at the top, i.e., the leadership levels first. 
Make sure the C-suite, CEO, CTO, board members, and other executives agree to the changes and be the first ones to begin implementing them.
When you begin from the top, you will give way for the new policies and procedures to spread quickly into the lower-level team members. But, if you introduce the changes at the lower levels first without getting full cooperation from your leadership team, it won't be a smooth ride later. New systems will meet resistance from those at the top.
Besides, your leader's guidance and support will allay team members' fears and anxiety about the unknown and help them feel more confident in embracing the change.
Do note that change that begins from the top reflects a committed, unified leadership that's on the same page about the organization's future.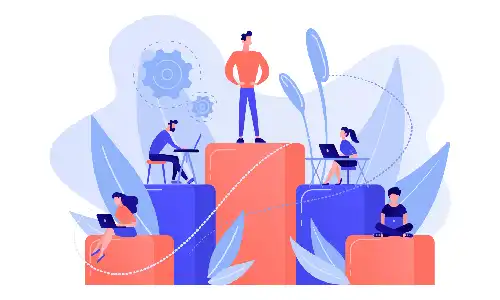 2. Limit Disruptions to The Minimum
Introducing new technology, tools, and software to your organization changes how everyone works and causes disruptions. It happens even if the new digitization endeavor is meant to simplify workload.
Without a careful plan, such disruptions can significantly hamper your employee productivity instead of improving it. This leads to frustration. 
For example, suppose your senior leadership views the introduction of automation into business functions as a way to save time and money. In that case, others who previously handled these roles may feel anxious and threatened with obsolescence.
It especially happens when you compromise on training and transition time because of a need to get new technologies up and running super fast.
Phased roll-outs work best in this case. It means you introduce new technologies over a couple of weeks or months rather than bombard your organization with changes all at once.
Plus, this builds in extra time that allows application/system testing and addresses deployment issues.
Offering multiple training opportunities to your employees is another way of limiting disruptions. Plan for multiple sessions for your employees instead of just one-off training sessions that speed through everything. It'll help them become comfortable with the changes.
Take the following steps to minimize disruption among the teams:
Plan phased roll-out to handle disruption.
Provide employees with the training and other resources to adapt to changes.
Build a culture that supports transformation.
Communicate well in advance.
Make sure everyone is in the loop and is ready to support changes.
3. Communicate Effectively
Effective communication is essential to manage organizational change effectively. 
However, it is one core area where a lot of organizations stumble. When it comes to communicating value to the customers, we do well, but we all struggle with internal communication.
It includes:
Limited and insufficient communication
Not utilizing enough channels of communication (e.g., email, in meetings, web-portals, etc.)
Failure to keep everyone (all stakeholders) informed and involved.
The solution is to ensure clear and consistent communication across all possible channels. It'll help engage all stakeholders in a constructive conversation.
Make sure you communicate all the essential details. For example, tell people when things will happen and what to expect.  
Also, ensure your employees get avenues to share their concerns. So, two-way communication would be needed.
Prevent communication issues with planning. Make a communication strategy with schedule and all communication channels.
Teams need to understand why change has to be adopted and how it will impact them. Avoid vague announcements. Instead, focus on specific communication.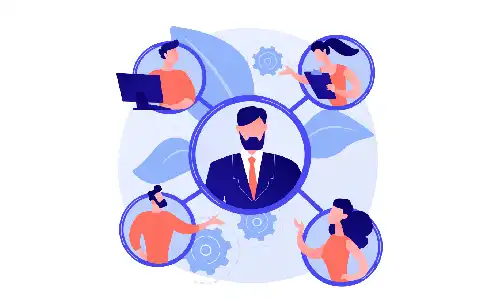 4. Specify Precisely What Kind of Transformation Will Happen
It's not enough to simply mention that your company will be undergoing a transition. Instead, set definable, achievable goals for this transition.  
Make SMART goals that are Specific, Measurable, Action-oriented, Realistic, and Time-Bound. It'll help you measure transition progress make sure you succeed in the initiative.
Moreover, in digital transformation, metrics are a vital component of sustaining changes and building on the value they offer. Use KPIs to track and improve performance across processes.  
5. Do Away With Silos
Digital transformation needs support from everyone. 
To succeed and avoid the disappointment of a failed digital transformation, break down the silos and establish a cross-functional dedicated Digital transformation team. 
These teams require access to data, flexibility to take decisions, autonomy, and accountability for navigating through the antiquated bureaucracy of departments.
Make sure this team takes responsibility for executing your vision of digital transformation. 
6. Be Continuously Change-ready.
Do not treat the need for change as a project with clearly spelled out the beginning and ending dates. It is because change is an ongoing process and not a project. 
In today's fast-paced world, it's not enough to transform your business operations once. You must anticipate changes and be ready for them when they occur.
Partner with Imaginovation for successful digital transformation
Change can be complex, but it is inevitable to remain agile and competitive. 
To succeed in your digital transformation endeavors, you need to partner with expert technology services providers such as Imaginovation. We will help you walk the path of your digital journey successfully.
Imaginovation is an award-winning web and mobile app development company with vast experience crafting remarkable digital success stories for diverse companies. Let's talk.