How to Develop a Women's Health Tracking app?
It is exciting to see a surge in the number of mobile apps being developed to address the health issues of women. Developing a health tracking app for women is not similar to developing any other mobile healthcare app. There are many factors that you need to consider when creating a health app for women.
When you connect the right technology with a good understanding of this niche audience, you can curate the best mobile app. And, it is incredibly empowering to help women users with a quality app that can offer peace of mind.
Keep this guide handy to understand various facets of women's healthcare app development.
The Rise in Women Health Apps Market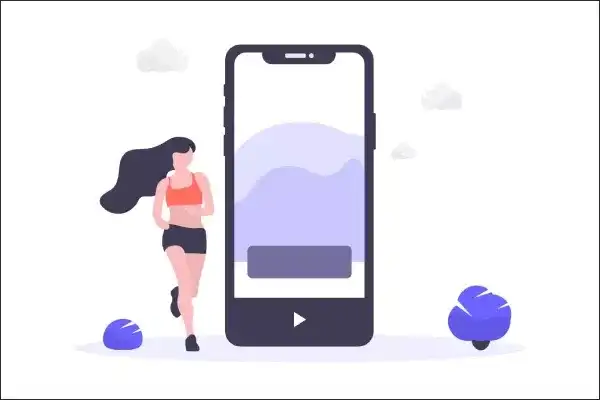 In the last five years, venture capital groups have invested around $1bn in femtech, which is quite huge.
With the potential impact of COVID-19 on the femtech sector, there are some great investment opportunities. Appreneurs can turnaround the scenario and come up with brilliant apps that can improve women's health.
As per the report from

Grand View Research

, the global women's health app market size is expected to reach USD 3.9 billion by 2026 at a 17.9% CAGR.
In the Global Healthcare Report, for the 2nd quarter of 2019, women's health deals continued to move strongly and powerfully. The report highlighted women's health companies seeing a nearly 246% increase in funding.
Around 50% of the global population as its target market, FemTech has the potential to reach $50bn in the market by 2025 with the applications of nio-pharmaceuticals, clinical diagnostics, and medical devices in medical care.
The apps catering to women's health and needs are not just a trend today but a priority. It's no wonder why public and private sector organizations are focused on women's health across the globe.
Why Are Women Health Apps Popular?
We all know health and wellness apps vary a great deal. Each app is designed-and-developed with specific target users in mind.
With women comprising 50% of the global healthcare market and as primary caregivers for the elderly and children, there is a greater need for viable health solutions.
Apps that can help women to understand their bodies better or even reduce the risks of unwanted pregnancies can offer women more power. These apps can greatly contribute to women's health, well-being, and peace of mind.
Here are some top reasons why women's health tracking apps are so popular.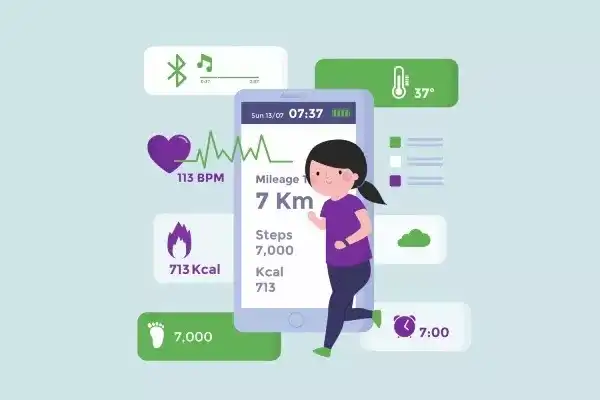 1. Helps to keep records, early diagnosis, and chart additional measures
Technology has allowed keeping health records precise and accurate, which helps to plan life well.
Picture this—a women's monthly cycle can have a massive impact on moods. So, when women don't know why they're suddenly bloated or weepy, it can add to their emotional rollercoaster. With simple period tracking apps, it is easy to chart cycles and manage lives better.
Femtech enables women to identify and treat their health issues timely. For instance, if periods are routinely monitored, abnormal cycles are detected well-in-time, and therefore many health issues can be diagnosed early.
2. Focuses on holistic health
Mobile health apps for women offer an excellent platform to be healthy and stress-free. Due to the COVID-19 situation, people have been confined to homes. When pregnant women cannot go for regular checkups, it can add to more stress.
Some apps are helping expecting mothers with hosting informative sessions and addressing their queries. It is an excellent platform bringing experts such as obstetricians, nutritionists, mental health experts, and more together, offering holistic digital health solutions.
3. Empowers women with more control of their health and lives
Femtech apps offer great insights into body problems. Furthermore, it helps women make informed decisions about their health. It also fosters more scientific awareness about bodily conditions.
4. Augments healthcare access in remote areas
Healthcare accessibility isn't a privilege to women—it is a basic need and should be a priority. Mobile applications can make healthcare accessible to women in the comfort of their homes. And that's empowering!
Developing A Women Health App – Features to Include
Each user has a unique story, and they need apps for distinct needs. Some prefer tracking changes in their body, while others need to monitor chronic conditions.
While designing-and-developing apps, you must keep at heart—powerful functionality. When users find your app valuable, it can add to delights on their user journey.
Here are some key features you must keep in mind while creating women's health tracking apps.
1. Onboarding
Apprenuers have a common quest—getting more users onboard via developing apps that are convenient for use.
What can you do?
Try using the standard email and password approach to get users to sign up for the app. Alternatively, you can try the social media integration way. You can also choose between coach screens (which appear when starting an app), instructional overlays, or inboarding (a process where users discover an app while using it).
Onboarding helps users to get a feel of the app and also augments user experience. The result—increased user base retention.
Let's look at a quick example of why onboarding is critical. Clue is a popular menstrual cycle tracking app with over 12 million monthly active users. The app's initial design had screens with a relatively high drop-off rate.

Initial Clue app design highlighting retention throughout the app onboarding | Image source
It was hypothesized that short and concise onboarding flow could lead to a more customized user experience, achieving higher retention. The app's redesign process included micro-interactions and smooth screen transitions that brought a more delightful user experience.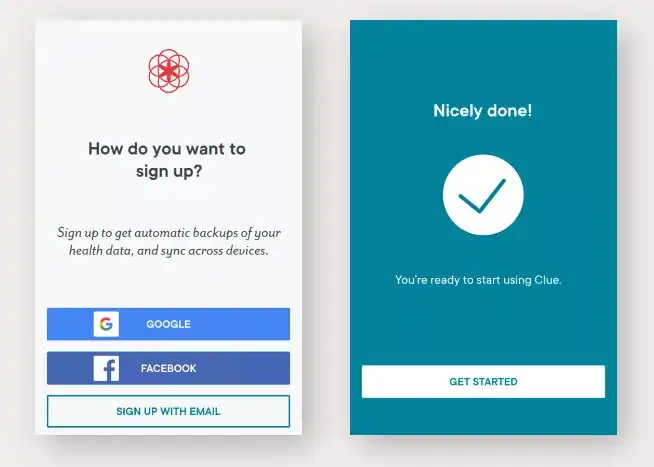 Clue app's redesign highlights | Image Source
Bottom line: Think of shorter and more intuitive flows for onboarding that could enhance the UX.
2. Detailed User Profile
For users, creating a user profile requires registration via email or a Google account. The process helps users to store and synchronize data across devices.
However, while developing, remember to keep registering via email or a social network account, as optional.
What can you do? It helps to keep a simple registration procedure that includes health information that can be used by the app. The details could be weight, height, age, and basic information on the user's health.
Always keep in mind not to overwhelm users with additional questions. Furthermore, you can focus on information that can enhance the customer experience.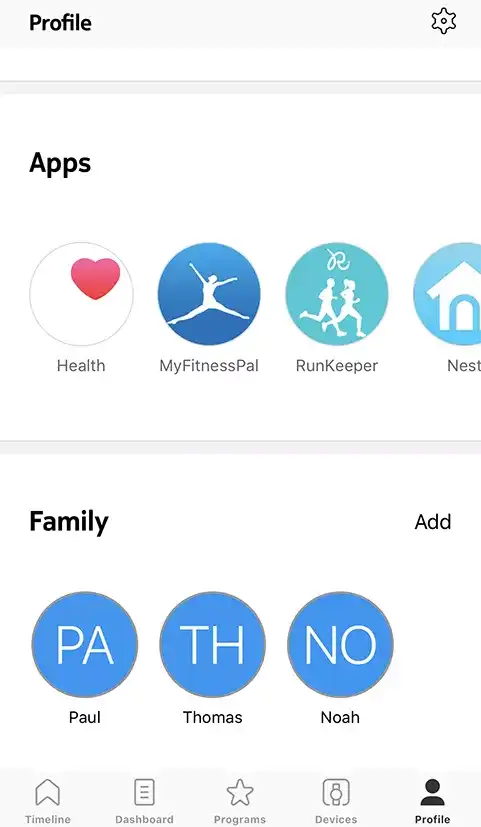 Creating a User Profile (Health Mate—Withings) | Image Source
It is equally critical for app developers to include security facets into the app, increasing the trust quotient of your user base.
As appreneurs, remember to build apps that can reiterate the accuracy or efficacy of solutions, such as offering accurate solutions to prevent pregnancy. When your app provides accurate results, it can help build women's confidence and trust in apps.
3. Period Tracker
Users typically start using a period tracker by entering information on the first and last days of menstruation.
Period tracking apps can use this data and inform users about their cycles. The data can be plotted using a simple period calendar interface or an interactive period cycle progress bar. It would help to keep it intuitive and not overwhelm your users.
What can you do? A few facets that you can include on progress screens are:
Fertility window

Current day of the cycle

Estimated date of the next menstruation

Upcoming PMS

Number of days left before the next period

Days of menstruation remaining, and

Number of days before menstruation will start
You can choose to show the changing states through interactive and vibrant animations. Let's look at an example.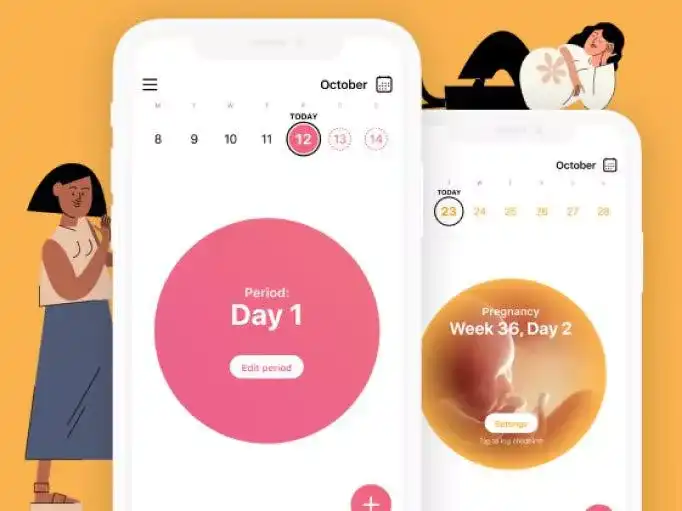 Flo period-tracking app interface | Image Source
Flo is a comprehensive period-tracking app that operates on AI insights and helps educate users on women's health better.
4. Reminders/Notifications
Femtech apps rely on users' inputs. Picture this—if a woman forgets to input the first day of her period, the app's efficacy may suffer.
What can you do? It helps to send some gentle reminders to users to enter critical data, ensuring accuracy.
Notifications in women's health tracking applications are divided into three types:
Reminders to make daily log entries

Notifications or reminders of the onset of the next phase of the cycle

Reminders to take medications
So, remember to build in functionality to alert your users about potential health concerns. You can choose to use algorithms to evaluate symptoms and identify the conditions that cause them the most.
Here's an example from the FDA-approved birth control app, Natural Cycles. The app helps users to get into the habit of measuring temperature by setting reminders.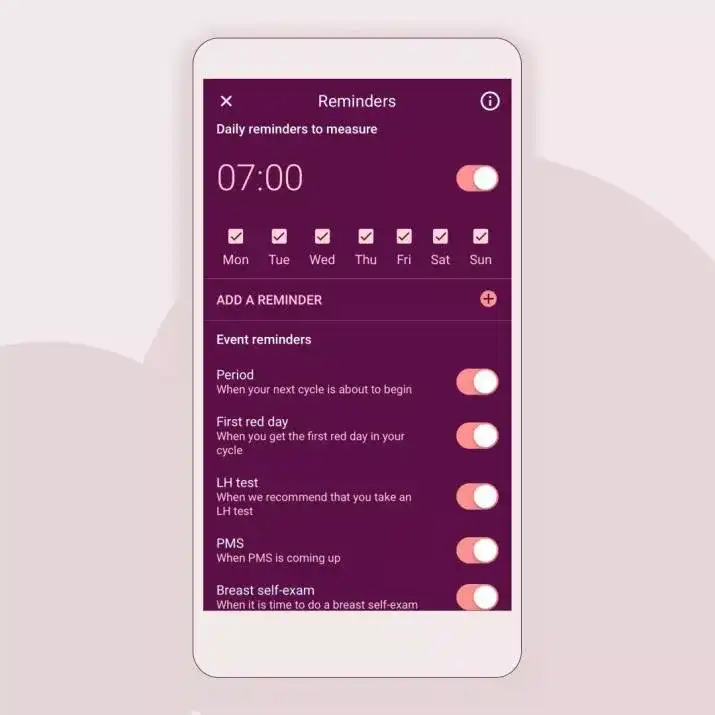 Natural Cycle app's interface for Reminders | Image Source
5. Symptom tracking and analysis
Another core facet of your app is having a symptom tracker. The feature can help users find out more about their health and risks by monitory patterns and symptoms regularly.
For example, applications such as Clue and Flo use powerful machine learning (ML) algorithms to examine and analyze large data sets. The apps can then offer detailed personalized health insights.
What can you do? It's always great to use modern technologies in AI and ML to explore data and draw out critical insights for users.
Here's an example of the Clue app offering in-depth information about personal patterns to understand better how your body works.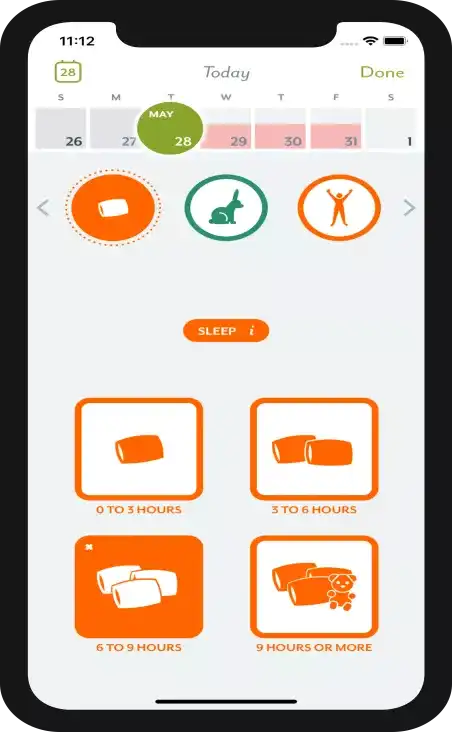 Clue app's interface giving in-depth insight | Image source
6. Integration
It would help to enable wearable support in your app. The support will allow your users to automatically add health data in their daily logs, including blood pressure, heart rate, sleep time, and weight.
Your app will be more useful as it supports a more significant number of wearables. Some of the popular fitness trackers are Fitbit, Apple Watch, Mi trackers, and Samsung Gear.
7. Sharing information with a doctor
Some femtech apps can share some users' data with their partners. For example, the Clue app offers a feature called Clue Connect. The feature helps to start an open dialogue on diverse topics, including menstruation, PMS, fertility, and more.
Furthermore, the possibility of exchanging or synchronizing health information can be beneficial not only for spouses but also for users to share the details with their doctors.
Here is an example, Clue Connect can help connect and give information about your menstrual cycle to partners, friends, and family.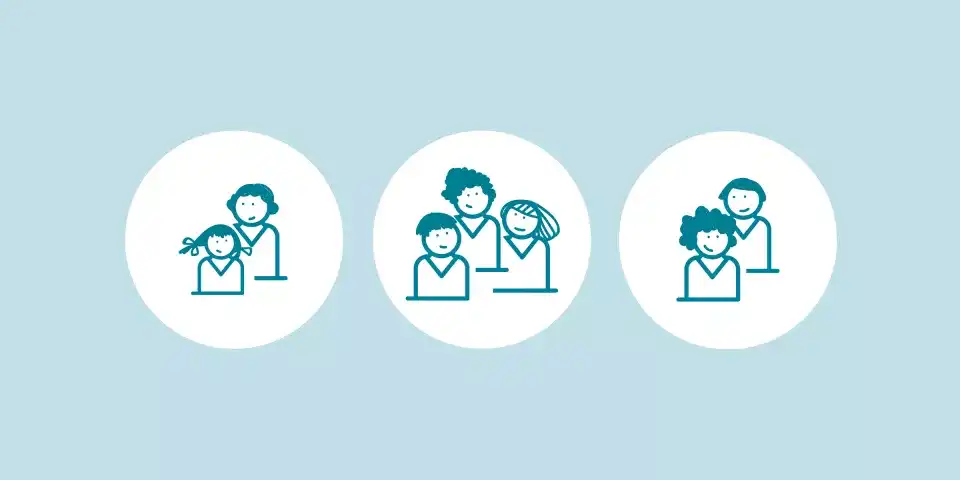 Clue Connect connecting the important people in your life | Image Source
8. Social network
It helps to offer users the option to share their experiences or ask for reviews on the social network.
What can you do? You can build a cohesive community in your app, where women can share stories, interact with the community, compare symptoms, and more. Remember to provide diverse ways to communicate in thematic groups, private messages, and posts.
For example, the developers of Flo and Eve have optimized on this feature. Flo app has a Quora-style service where users can ask questions, and the community can share their experiences or give answers.
9. Online consultations
With the COVID-19 situation, users are increasingly looking out for digital consultation.
What can you do? You can provide users with a reliable communication channel. The platform can be valuable, offering users with simple-and-realistic help.
Also, plan to partner with medical professionals. The experts can give online advice, recommend treatment plans, and administer medication through text messages or voice calls.
10. Refer and earn
It will help to add the feature to allow extending your user base. The feature can also enable users to enjoy benefits in return for helping out.
Femtech space is booming. If appreneurs are failing, it is on counts of lack of research and not optimally using technology.
The excellent news—app developers who plan to cater to the femtech space are in for speedy growth. However, they have the responsibility to develop brilliant and efficient products.
Important Things to Remember while Creating Women's Health App
It is adrenaline-pumping to develop an innovative female health tracking app that can keep you ahead of the competition.
The app development process may pose several challenges, but here are some quick tips for you to consider developing a more mature app.
1. Design
The UI and UX may go wrong if you don't research the niche area well. Users may not want the design to be in all shades of pink or with all Barbie stuff.
It would help if also kept in mind the comfort of users to use the app in view of everyone, without others gauging what the app is all about. You may also want to consider the nuances of sexual diversity.
2. Working with real specialists
Real experts can bring value and quality to your product. For example, the Glow app, Eve, was built using the rich knowledge of the company's medical specialists.
3. Data protection regulations
Users share sensitive information, and naturally, they expect apps to protect the information. You will need to make sure that your service is GDPR compliant if you plan to offer your app to the EU residents.
Develop Brilliant Femtech apps with Imaginovation
It's time to create a powerful narrative as a femtech appreneur. It's a significant opportunity that centers on women empowerment. We are focused on facilitating your app development journey that can bring immense value to your target users.
We at Imaginovation have helped many businesses with best-in-class women's digital healthcare solutions. Let's talk.
Book A Consultation
Book a meeting with one of our team members and we will help you plan out your next steps. You can also use our calculator tool to receive a rough estimate on your project.