Digital transformation in financial services is more than a buzzword. It's the holy grail to unlocking sustained and phenomenal growth.
With the global pandemic posing unrelenting challenges for Fintech companies, the sector evolved and generated new opportunities with some transformative ideas.
Today, the global Fintech funding stands at over $100 billion, and the sector is all set to adopt emerging technologies to enjoy a competitive edge.
It will be exciting to watch how Fintech companies formulate strategies for a successful digital transformation in finance and augment business value.
In the meantime, there is a pressing need for C-level leaders to be agile and look out for key trends in 2024 and beyond to drive the businesses of tomorrow.
Digital Transformation in Financial Services: An Overview
Fintech is a booming industry. And the explosion of fintech companies and start-ups isn't surprising. It's one of the most popular top-of-the-mind topics for C-level executives in the boardroom. Moreover, as the landscape evolves, it is increasingly imperative for brick-and-mortar institutions to become tech-savvy.
While some companies have digital transformation in their DNA, quite a few need to watch out for industry trends, pick up the ropes, and keep pace with the industry.
It is no more a choice to start the digital transformation journey—not starting may involve high risks of being outmoded and outranked.
So, the choice is really easy; even the smaller financial service companies need to update, shed old patterns of work methods, upskill, and start reimagining digital business.
Here are some critical insights reiterating that the financial services industry is currently on the cusp of digital transformation.
Bottom Line: In times of market instability blended with unprecedented twists of COVID-19, fintech companies need to create more room for innovation. The proactive initiatives must be based on an urgent need for cultural change. Plus, business leaders need to see digital transformation as an opportunity to experiment, adopt trends, and build on the results on the way forward.
Why Should Finance Companies Invest in Digital Transformation?
1. Improved Customer Experience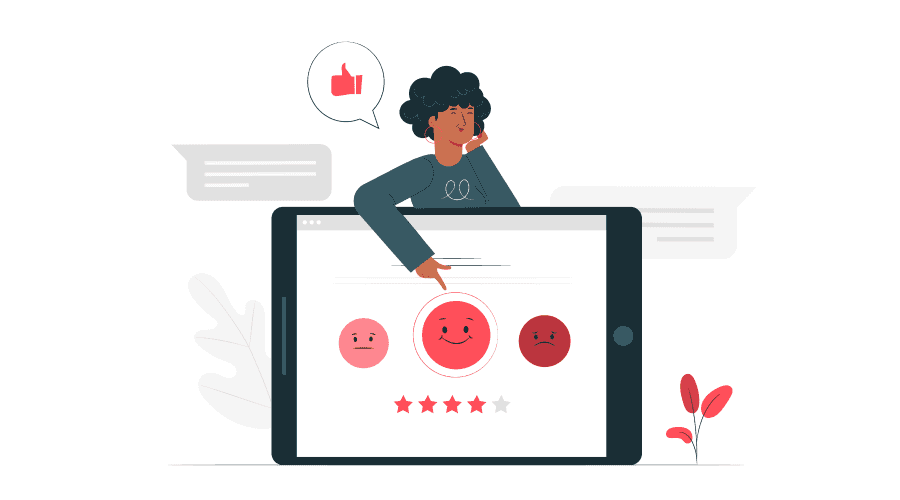 A remarkable customer experience (CX) is the base for customer retention. Plus, it is critical to the sustained growth of any business.
According to an EY survey, the insights highlighted that over thirty thousand retail bank customers globally found that the key to winning and retaining customers in an overtly competitive banking environment was customer experience that was par excellence.
It is prudent to take the proper steps to augment CX initiatives by looping in employees and educating them on contributing to strengthening the brand. Moreover, such initiatives enable them to deliver top-notch and consistent brand experiences throughout the entire customer journey.
2. Streamlined Operations and Reduced Costs
What happens with digitization? Yes—there are myriad benefits; however, the standout is that it streamlines processes. One can experience faster movement with workflows due to automation, improving the way business is conducted.
Moreover, it significantly reduces the costs of many internal and external processes. Many studies highlight how streamlining operations has helped save time and money. Plus, it allows teams to be more efficient at work.
3. Inculcates a Culture of Creativity and Innovation
Digital transformation infuses business creativity and innovation, which triggers radical organizational change. One can leverage innovative technology solutions to improve their business in the finance industry landscape.
The change does not occur overnight, and C-level leaders must continually foster an environment where it is easy to embrace these initiatives. They can adopt emerging technologies and other ground-breaking tools or models and watch their businesses thrive.
4. Increase in Sales
The digital transformation in finance companies forces them to change their business models to adapt to the new market realities. With the use of new technologies, companies can connect to their customers, and optimize their business operations, which unlocks new sales opportunities.
Fintech companies that have embraced digital transformations enjoy a competitive advantage and a higher market valuation. How? They can apply the right combination of digital tools, analytics, and human engagement.
5. Improved Analysis
Data collation is an essential step toward data analytics and can help to go a long way in decision-making. As you gear towards enjoying the impacts of digital transformation, it is important to look out for advanced algorithms and optimize AI and a range of niche software solutions that can boost your digital transformation initiatives, which will have an enormous impact on your data and business analysis.
Key Digital Transformation Trends in Financial Services
What are the digital transformation trends to look out for in the financial services industry? Here's a peek.
1. AI and ML Enhance Customer Experiences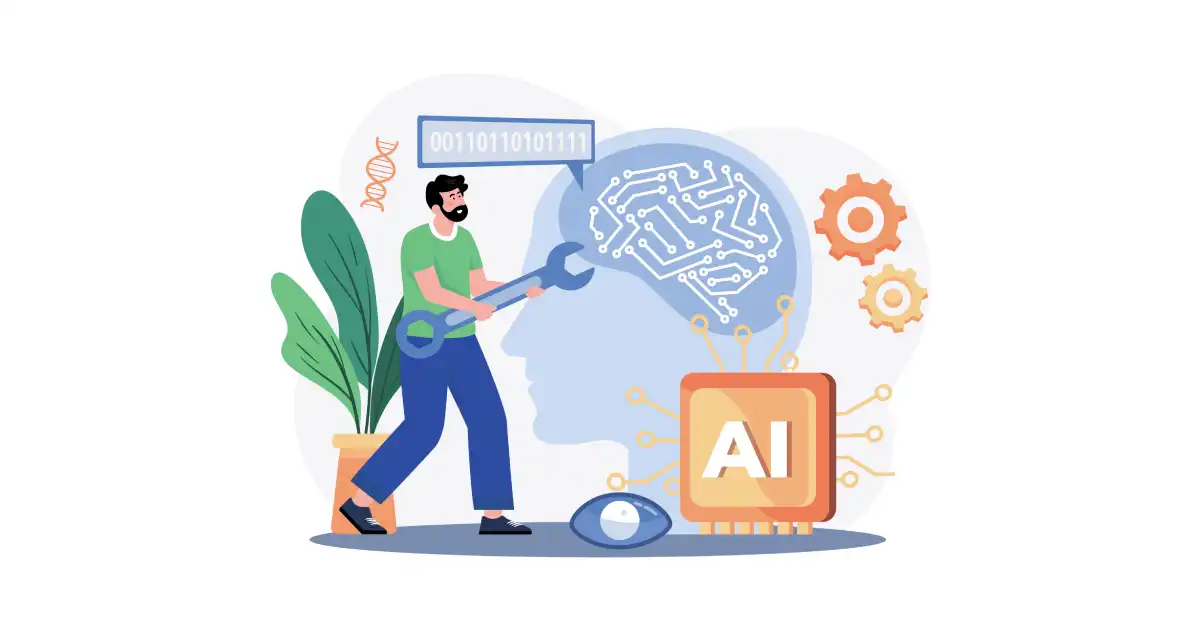 Artificial Intelligence (AI) and Machine Learning (ML) are two doyens that are creating waves in the financial services industry. Moreover, advancements in AI have transformed every aspect of the financial industry landscape.
AI and ML make it easy to mitigate fraud and money laundering risks. Plus, one can make faster, smarter trade decisions based on sharper analyses of past market performance data.
What's more?
Automation with chatbots and other automated processes can significantly increase operational efficiencies.
For example, Erica, the virtual assistant by Bank of America, proved the value of chatbots to customer engagement, exceeding six million users and processing over 35 million requests.
2. Internet of Things (IoT)
Financial services companies looking to improve their current products and services can capitalize on customer purchasing behavior and create enhanced personalized user experiences.
The IoT applications in use in the financial services industry today include usage-based insurance to analyzing biometrics data to improve the credit underwriting process.
Furthermore, IoT devices, such as smart sensors, can improve workforce dynamics by keeping track of employees' movements and working habits. The insights can help reduce building management and utility costs.
3. Blockchain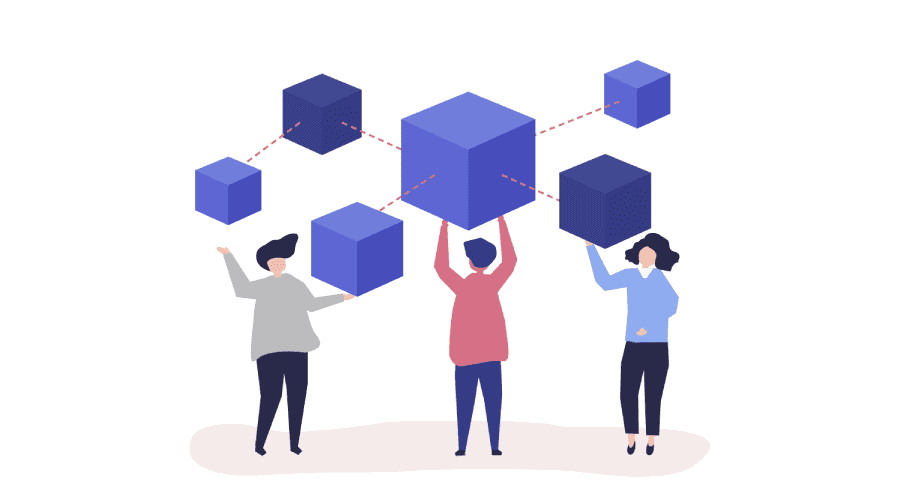 When it comes to adopting blockchain and distributed ledger technology, the financial services industry is still in its early stages. However, blockchain technology can potentially strengthen supply chains, trading systems, and claim processing via the use of smart contracts.
There are exciting possibilities, such as financial messaging services that take days to facilitate global payments, and money transfers can be completed within a matter of seconds and run 24/7 with blockchain-powered systems. With such brilliant benefits, over a third of all financial services organizations are considering its deployment in 2024 and beyond.
4. Cybersecurity and Data Privacy on Top Priority
Financial services companies have a treasure trove of sensitive client and third-party information. Naturally, the data can be susceptible to cyberattacks. Any breaches can lead to severe consequences, which include loss of money and reputation. Moreover, they will consist of legal claims and sanctions.
Against this backdrop, data privacy and cybersecurity for financial services companies are the biggest challenges. With the new digital initiatives, the companies must focus more on detection and response, upping their real-time defense mechanisms. The initiatives can help face the challenges in more robust ways.
5. Big Data Leading to Successful Digital Transformation
The financial services industry is rapidly adapting to Big Data. Why? With zeta bytes of data flowing from mobiles, computers, and machine sensors, it is prudent to churn out value from the data. Modern big data analytics solutions can instantly help financial organizations validate vast volumes of heterogeneous data.
The C-level leaders in the financial services landscape are already thinking up new ways to market their services and use data to facilitate more personalized experiences for their customers. One way to leverage massive amounts of consumer data is to use ML algorithms to automate processes. Plus, with the latest trends in today's fast-changing environments, big data analytics insights can empower companies to become digital champions.
6. Cloud and Mobile Solutions On The Rise
With the global pandemic, consumers have been quick to use mobile solutions for their everyday banking needs.
According to analysts, new mobile banking registrations increased by a whopping 200%. Naturally, business leaders need to focus on their business's digital capabilities.
Moreover, finance organizations are increasingly watchful of the cloud to reimagine digital interventions. Today's cloud offers a promising destination for financial services to outsource their data storage and access advanced software applications. Moreover, cloud migration can save around 15% on all IT spending, and small to medium-sized businesses can save up to 36%.
7. Robotic Process Automation (RPA) to Improve Accuracy
According to Gartner, around 80% of finance leaders have already implemented or are planning to implement robotic process automation (RPA). Though it could be a challenging feat, it could augment the digital potential of businesses.
Finance robotics are rapidly evolving. Full process automation could improve the accuracy of financial analysis and forecasts. Plus, with a blend of finance robotics and other intelligent automation technologies, businesses can look forward to driving greater efficiency, compliance, and productivity.
Wrapping Up
The C-level leaders today play a pivotal role in the financial services industry in steering their businesses to become digital champions. It is time to make the most of the opportunities with digital transformation to accelerate business and earn a competitive advantage.
There is a need to develop a clear understanding of the business's digital potential, look out for trends, and deploy the right techniques and technologies. It's time to future-proof finance companies and speed on the road to a new reality led by digital transformation.
Drive Digital Transformation in Your Finance Business with Imaginovation
Digital transformation can unlock more economic value than you can imagine. All it needs is to create a robust digital culture that can help you achieve breakthrough performance.
If you want to drive digital transformation in your finance business and don't know where to start, talk to us.
We are an award-winning web and mobile app development company in Raleigh with incredible experience helping businesses chart profitable growth through game-changing digital solutions. Let's Talk.