Over the last few years, organizations all over the globe have been making significant investments in their digital transformation initiatives.
According to Statista, by 2025, global spending on digital transformation is expected to reach around 2.8tn USD.
But these rapid strides rarely go smoothly. Companies face tremendous challenges as they try to bring their digital systems together. If they don't do it right, companies will drain their resources and struggle to reach their goals.
Let's look at some challenges against digital transformation and some of the best practices to overcome that.
Key Digital Transformation Challenges to Overcome
What are the digital transformation challenges to look out for in 2023? Here's a peek.
Legacy Systems
Legacy or outdated systems usually require many resources to update and maintain. These systems are rarely compatible with modern solutions. As organizations try to bring their systems together, legacy systems can hold them back.
Legacy systems are often written in languages that are rarely used these days and are often abandoned by vendors. They are also difficult to scale and are rarely enough to meet a modern organization's requirements. Since they've faced a lot of patches and updates over the years and are often not designed for modern hardware, they tend to be slow.
Data Siloes
In many organizations, their operational data is often in many different systems. These systems are rarely connected or integrated, making it difficult to combine or integrate the data within them. This creates data siloes or unconnected pieces of data all over the organization.
Data siloes make it difficult for organizations to manage their data. The organization will struggle to keep its data updated and bring them together for analysis.
Lack of Skilled Personnel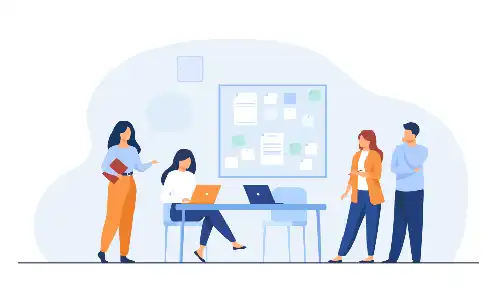 Digital transformation requires skilled employees to combine multiple technologies and platforms. But many organizations are unsure what skills to look for when hiring new talent to accelerate their digital transformation.
Global organizations are demanding technical expertise for every role. But on the other hand, even technical positions require business and soft skills. Training programs and institutions are just barely grasping these requirements. Such talent like what we described above is hard to come by.
Security Risks
Organizations are facing higher security risks these days. In 2023 alone, ransomware affected around 70% of businesses. Over the last two years, as many companies moved to a remote-first work environment, it exposed them to higher security risks. Digital transformation initiatives can contribute to a higher security threat for organizations.
A huge change in an organization's IT infrastructure can make it vulnerable to security threats. Employees may not be aware of the security practices for the new systems, and there may be insufficient testing. The transformation team may be working with new and unfamiliar systems. This can make organizations susceptible to attacks.
Lack of Buy-in From Top Management
Digital transformation initiatives rarely reach their goals when the top management doesn't showcase their active support. Digital transformation is a huge process that takes a lot of resources.
Without visible and active support from the management, employees may not realize the importance of the initiative. The entire initiative may also get stalled halfway through when the management doesn't clearly understand what's expected of them.
Absence of a Good Strategy
For an effective digital transformation, organizations need a strong and unique strategy. They need to consider their business, its processes, business goals, customers, and technologies.
The strategy should be able to mitigate the risks associated with transformation. It should ensure that both employees and customers adopt the new infrastructure. The management and the engineering team must understand the technical challenges. They have to understand what the organization wants to achieve and base their strategy on it.
Lack of Clear Goals, KPIs, and Metrics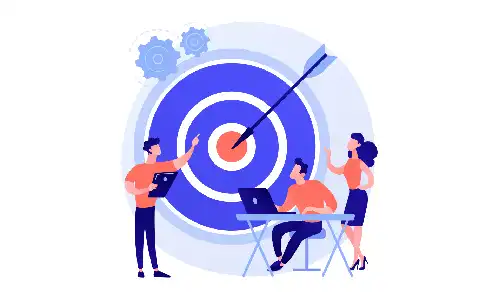 Digital transformation initiatives of many organizations often fail due to a lack of clear goals or metrics. Many organizations often focus on just bringing the tech together and building an integrated platform.
Companies also often make the mistake of using vanity metrics. These look good often all the time but won't reflect the actual change or success of the initiative. These metrics may show how close the organization is to finishing the project. But it doesn't showcase how it has helped them achieve their business goals.
Existing Organizational Culture
When an organization goes through a digital transformation, the workforce must also transform with them. They must adapt their workflow to make the most of the new working environment. Even if the tech changes, if the organizational culture doesn't change, the organization may not be able to achieve its goals.
The existing organizational culture often acts as a roadblock here. Employees often need help to change their current workflow and take advantage of all the new tools.
Rapid Market Changes
Modern organizations face constant changes in customer demands and market trends. Technology is constantly evolving, and clients often have continually changing demands. This is one reason why organizations invest in digital transformation; they want to be more agile and ready to respond to changes as needed. But this is also one of the challenges to digital transformation - it is difficult to set goals and find a good strategy when the business climate is constantly evolving.
7 Useful Ways to Accelerate Digital Transformation
Here are seven ways you can accelerate your digital transformation.
1. Get Executive Champions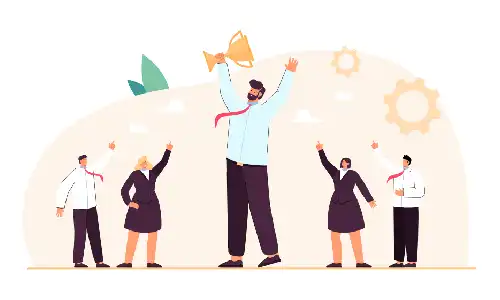 Support from the management is essential for a successful digital transformation initiative. The process will be highly resource-intensive, requiring skilled professionals, time, and funding. The administration must justify the expense to the shareholders and board of directors. They must advocate pushing in the right direction. They will have to work with the technical and other teams on the initiative to understand their requirements. They have to represent these teams in front of the rest of the management team.
It's also essential that the support of the executive champions are visible among the entire organization. The champions must actively advocate for the initiative in front of the employees and motivate them to work with the change. This will help get more people on board the initiative and improve its adoption rate.
Without active executive champions, the program may get stalled without funding or resources. It may struggle to get adopted within the organization.
2. Focus On People and Culture
In many instances, organizations focus solely on technology. They put all their energy and resources into migrating the legacy systems, making their operations digital, and building an agile tech stack. But digital transformation is not just about tech. One could argue that tech is not the change; instead, it just drives it.
Digital transformation is about changing the workflow, streamlining the organizational processes, removing inefficiencies, and making the organization more agile. For this, the business has to place people first; its employees, shareholders, and customers should come first.
The business should invest in training the employees and getting feedback to build a platform that works for them. Employee support is crucial for a successful digital transformation. They should understand customers' expectations and develop technologies to improve their experience.
The organization should also build its culture to support the new changes.
3. Set Small Goals in the Beginning and Build on Your Success
Digital transformation will be a massive initiative in the organization, and taking it all at once may not be the right approach. It's best to take a minor aspect, set small goals, make it a win, and proceed.
Choose a small department, get their employees on board, study their processes and tools, and build a plan. Execute the plan, see if you can reach all your goals, and if not, make the necessary changes.
Once you've shown success in one department, you can get those employees to champion the initiative. You can also use the metrics from the initiative to drive more support from the management.
4. Define Metrics Aligned With the Goals of the Organization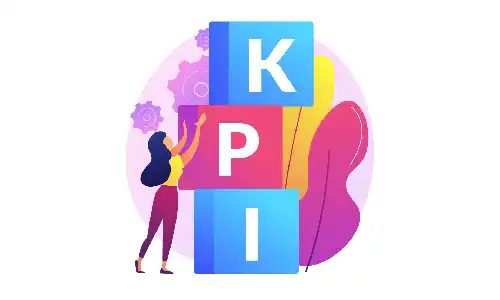 Well-defined metrics and KPIs are essential for a successful digital transformation. Organizations have to identify what the business and its customers are struggling with. They have to understand the pain points of the existing systems and processes.
Based on this, the company must define its goal and what it hopes to achieve with the digital transformation. Then it should define KPIs and metrics that show where the organization is with these goals. It should ensure that the metrics align with goals and reflect actual progress or setbacks. These metrics should further drive the digital transformation initiative.
These metrics are necessary for the organization to be able to direct its initiatives.
5. Develop a Clear Roadmap to Your Goals
Once you've determined your goals with the digital transformation, the next step is to build a plan to reach there. Get a clear picture of your existing processes and where you want to be.
The roadmap should define where you'll begin, the different stages and the goals for them, the resources you may need, and the steps in each stage. While teams can build the road map based on existing best practices, they should keep the plan flexible enough to accommodate changes. Digital transformation processes rarely go the way you imagine them to. Unexpected roadblocks may come up, requirements may change, and you'll have to adapt them.
Nevertheless, it's best not to approach digital transformation without a plan.
6. Build Clear Communication Channels Between the Management, Employees, and Customers
During the digital transformation process, you need to be on top of feedback from the stakeholders. You need to understand what's working and what's not for them. For this, you need to build accessible communication channels between them.
With timely feedback, you can make quick changes before you invest a lot of resources in a direction. You can quickly spot if something goes wrong and make the changes.
Without clear channels, customers and employees will find it challenging to convey what is not working for them. Customers may get frustrated and abandon the platform, and employees may go for their previous work styles.
Make sure that there are someone customers or employees can approach or contact if they face any difficulties. Build clear pipelines to ensure that these concerns are cleared up on time and reach the proper personnel.
7. Track and Monitor the Progress Regularly
KPIs and metrics are not just for the end of the month or the end of a stage in the transformation process. These KPIs should drive your growth; the data should make the right calls and decisions. For this, you should monitor the progress and identify where it could improve.
If the metrics are not where you thought they'd be, it indicates that there is something you need to fix with your process. Projects may be facing delays, or customers aren't enjoying the change. Either way, you must identify what's not working and adjust the course accordingly.
Partner with Imaginovation for Successful Digital Transformation
The Imaginovation team comprises pioneers in successful digital transformation in global industries. Our experienced expert team can quickly understand an organization's specific digital transformation goals. We can build and execute a roadmap for an organization's unique requirements and goals.
Talk to us, and let's discuss how we can take your business to the next level.