What's your digital transformation strategy?
The question can be overwhelming to most CIOs who are looking at advancing their digital journeys.
A robust strategy for digital transformation is more than a catchphrase today. It requires a seismic shift in the organization's culture and processes.
But at heart, it's all basics. It requires a good understanding of the components of DT or DX (digital transformation).
CIOs are center-stage to the DX phenomenon. The role comes with greater responsibility and a multitude of opportunities. Click To TweetAnd, it's time to move away from old-school approaches. Executives must choose novel ways to create successful digital experiences.
Keep reading to find out how you can develop a meaningful digital transformation roadmap for your organization.
Why Your Enterprise Needs A Solid Digital Transformation Strategy?
Digital transformation—is it a buzz? Does your enterprise need one because it is a new-age practice? Let's delve deeper.
The intended transformation leverages digital technologies to remove silos and eschew traditional business roles at a basic level. Most businesses report up to a 45% reduction in operating costs with DX.
Before we look at benefits, here's another significant statistic. Researchers estimate that more than 70% of the DT initiatives fail despite the potential.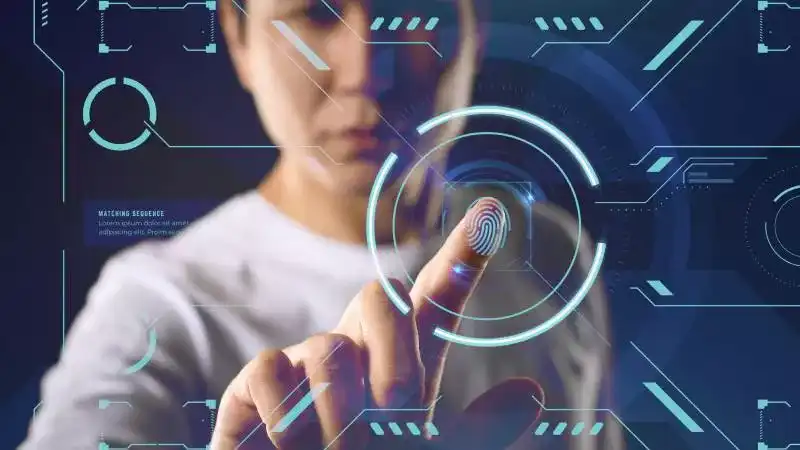 According to research, the numbers equate to over $900 billion worth of spending that would miss the mark. Reasons for failure vary, but the absence of an effective digital strategy is often the cause and a key differentiator.
According to a Wipro Digital survey, over one-third of executives highlighted the lack of a clear transformation strategy as a critical barrier to achieving its full digital potential. So, to give the digital transformation strategy the best chance to succeed, it is imperative to plan practically.
With a solid DT strategy, your business can also benefit with:
Better customer experience
Accurate segmentation of the market
Launching of new products and services
Greater access to data and analytics
Here's a look at some exciting insights from Statista.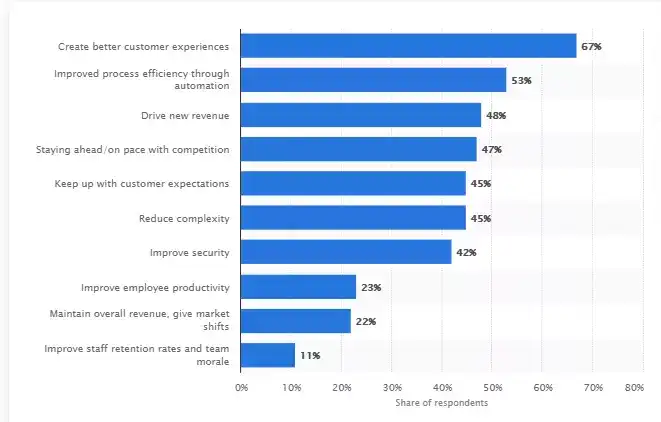 Image 1: Key objectives of digital business strategy in organizations worldwide (as of 2019) | Image Source
*Bottom line**:* CIOs can exploit the massive investment in enterprise digital transformation. They can get the desired ROI by creating a pragmatic DT strategy.
The CIO's Guide to Developing A Digital Transformation Strategy
With the rapid rate of digital transformation changing the face of enterprises worldwide, CIOs' role is increasingly getting significant.
What's the recipe that CIOs should adopt for a successful business transformation? There's no single answer. However, some main ingredients that Paolo Cinelli, CIO of IKEA, cites are quite pragmatic:
Stay optimistic
Focus on opportunities rather than threats
Avoid victimization
On your quest to develop an effective DT plan, here are some useful pointers that can help your business grow and boost ROI.
1. Evaluate the Current State
It's always great to know your company's current position. It helps to plan and reflect on probable pain points or strengths. To add—it will help to have a lucid problem statement.
To start the journey with some reflective points, such as:
What's the culture of the company? Does it have a culture of openness? Does it support transparency?
How is the company supporting collaboration?
What are the multiple ways to fuel digital transformation (especially in the context of IT spend)?
Does the company have cloud-based initiatives? Does it have a cloud-first attitude towards systems deployment?
Is the company considering mobile deployment as a default strategy?
Has the company invested in research (and experimentation)?
Is the company focused on its customers?
The insights can help to plan ahead. CIOs can then cement critical inclusion in business leadership as management plans to develop more advanced digital dexterity.
2. Create a Compelling Digital Strategy Story
With critical insights into the business's current state, you can find ways to make your DT story more meaningful. When you drive in meaning, it's easy to see the bigger picture. When DT has a clear problem statement, it's an obvious opportunity to drive solutions.
Jay Ferro, CIO of Quikrete, states, the "why" of your organization's digital transformation might be around improving customer experience, increasing productivity, reducing friction, or elevating profitability.
It's critical to understand 'why' your business needs a digital transformation strategy. So, start with 'telling a story.'
Evolve a business narrative that has a vision and can drive transformational success. You must walk through the features of a digital work environment. Reflect on pain points and benefits, and aim towards successful delivery.
3. Align Transformation with Business Goals
For a successful business transformation, the idea and the successive implementation must be approved from the top down.
So, when you have crafted your story, make sure that others – especially CXOs, board members, and all functional teams are aware of it.
Bernie Gracy, Chief Digital Officer of Agero, states, "Alignment is the most important step to a successful transformation, and it needs to be supported from the top down."
It would help to align all initiatives with precise outcomes, with the right people in the mix. The top executives also have a role mitigating the uncertainty any radical change may bring about to a workforce.
4. Conduct Pilot Testing
Martin Henley, SVP, technology services sector for Globality aptly sets the perspective. He highlights that digital transformation needs internal stakeholders to do things differently.
CIOs will find it beneficial to understand that several existing processes may need to be completely remodeled to align with the crafted digital strategy. It's crucial to perform proofs of concept and pilot runs before driving any design aspect and moving forward.
Henley highlights finding ways of bringing the entire group on the same journey through a significant disruption. Here are some quick pointers:
Spend time conducting proofs-of-concept and pilots before implementing or going ahead with any concrete plan
Be pragmatic and build multiple stakeholder checkpoints into the plan, which will enable transparent progress
Identify both evident and non-obvious stakeholder groups. Some groups may not be apparent initially, but they are crucial to your digital transformation initiative's success.
The pointers will help ensure that all stakeholders are ready for the journey.
5. Identify the Skills Mix Needed in IT
After the DX strategy is in place, you need to evaluate the team. It would be apt to think from a long-term perspective and foster competencies. So, think:
Who are the people you need?
What skill sets will be required? Do you need to develop the skill sets?
You must account for all capabilities and competencies for the transformation to succeed. James Swanson, former CIO and head of the digital transformation at Bayer Crop Science, highlights that it is incredibly vital to identify capabilities.
It will help to reflect on whether your organization needs data scientists, full-stack developers, user experience experts, and so forth on the capabilities front.
The IT department must work on strategy-aligned and forward-looking competencies instead of ordinary commodity skills. Every skill set must include business acumen. It may also be essential to develop competencies with L&D.
6. Innovate and Experiment with Digital Technologies
It's critical to innovate and experiment with new digital services. Instead of adopting digital products and offerings that don't add business value, it's excellent to try experiments to embrace those that work and discard those that don't.
The actionable learnings on your journey will help to outshine competitors.
Let's take the restaurant industry as an example. Restaurant chains such as TGI Fridays don't want to be outflanked by tech-savvy competitors. So, the company is experimenting with virtual assistants to help patrons make mobile orders quickly and deliver a great experience.
In the context of retailers—here's another example. The grocery chain Albertsons is now busy developing personalized product deals and one-touch payments for gas purchases. The company is also investing in robots and AI software to move products around the warehouses and increase operational efficiency.
In the manufacturing sector, DT is paving its way forward with companies, such as General Electric and Boeing creating software versions of their physical assets.
7. Master Risk Management
Digital transformation is about disrupting business models and processes. It's about scaling new technologies and bringing in more value to everyone onboard.
Risk management and control is a critical facet of such a disruptive change. Barry Brunsman, a principal with KPMG's CIO Advisory, highlights working on the new characteristics requires the diligent design of risk management and controls focused on the digital transformation effort.
So, CIOs who know how to manage risk and design risk management strategies are the ones who will be able to drive successful programs.
8. Brace for A Cultural Transformation
At the core, digital transformation is a personal challenge. Welcoming-and-accepting risks and aligning oneself with a comprehensive rehaul of doing things are some personal traits that help make it an organizational success story.
Michael Wade, professor of innovation and strategy at IMD, states success can only come through a careful orchestration of organizational capabilities. He highlights that without addressing culture, the transformation will probably fail.
So having the right people onboard can augment your digital transformation initiative. A successful digital transformation has visible overarching benefits, which include:
Enhancement of organizational transparency
Collaboration and efficiency
Higher utilization of resources
Better experience and engagement
Retention of customers
Moreover, a crucial outcome is the cost optimization that is visible across the enterprise and its functions.
Bottom line: Overlooking cultural change is the biggest mistake in a digital transformation.
Practical Tips for Implementing Digital Transformation Strategy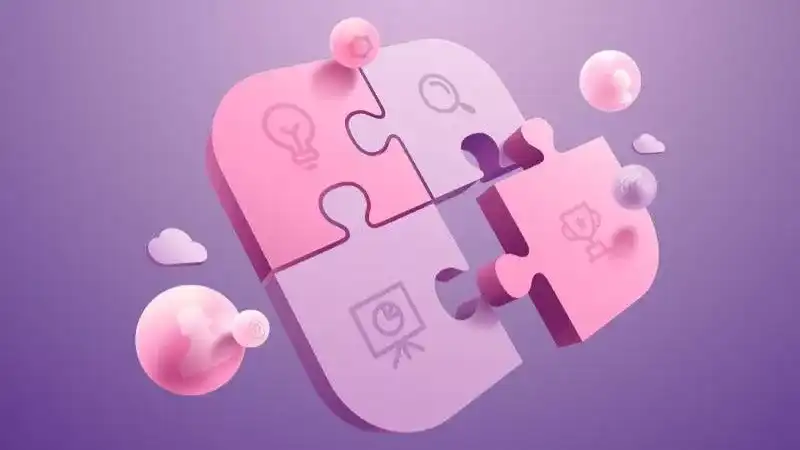 A well-crafted strategy needs to be implemented effectively. CIOs need to resolve many challenges associated with managing people and processes before digital transformation can succeed.
The awareness of tools and best practices can work like puzzle pieces falling together to contribute to the digital future.
1. Boosting Work Productivity
It helps to improve the efficiency of the business modules. You can use some tools to boost your business product(s) and services and work productivity.
Quick practical tip(s):
Consider using a Project Management Tool: Using a time management tool can boost productivity and increase team cooperation. Some examples of project management tools: Asana, Trello, and Wrike.
Try using a Time Tracking Tool: Some tools assist in measuring your team members' performance in the context of their assigned tasks. It will help them to understand how they are performing. Use tools such as Tick, Harvest, TimeCamp, HubStaff, and Toogi.
Use Social Media Management Tools: To save more time, you can use social media marketing tools for your business. You can create content in advance and schedule them simultaneously. Use Automated digital tools such as Hubspot's Social Tool, Sprout Social, Buffer, and Hootsuite.
2. Improving Cybersecurity
It is crucial to keep security as a priority. You cannot ignore breaches in systems, viruses, and cyber incidents.
So, you need to boost the cybersecurity of your e-Commerce systems and financial technologies.
Quick practical tip(s):
Change passwords every month: Make sure that your employees create strong passwords and change their passwords as recommended. Use the Dashlane software to strengthen security.
Two-Factor Authentication (2FA) for corporate email accounts: Use Two-Factor Authentication such as Authy or Google Authenticator. The tools can help to prevent hacking incidents and avoid any attempts to get hold of sensitive information.
Ensure that all connections have VPNs: Implement Virtual Private Networks (VPN) connections between your office locations.
Install Google Chrome's Ad Blocker: Implement Ad Blocker to protect you when browsing the internet.
3. Increasing the Budget for R&D
When you expend capital for research and development of systems, it can augment digital success. Technology can become a useful tool when one explores how it could be made better and contributes to the whole company's well-being.
It would help if you focused on R&D to facilitate IT systems to be adequately maximized and optimized.
Quick practical tip(s):
Trust the R&D on decisions for go-to-market options: Your team may be well-aware of the market's performance, so trust them to make decisions and open potential opportunities. It will also help your team to be more encouraged to do better.
Motivate your team to cooperate in R & D: Ensure that all team members are involved in the research and development stages. The culture helps to strive to maintain high-quality products and improve overall efficiency.
4. Using Data Analytics Effectively
Cloud and data analytics can help to perform a multitude of tasks. With analytics, you can extract patterns and check out trends from big data.
When you collate the data, it can help the business achieve higher levels of success.
Quick Practical Tip(s):
Learn about your clients through Facebook Analytics: You can look at gender and age demographics, visitors' locations, and more with Facebook Analytics. Vital metrics and data are useful for social media marketing.
5. Creating Integrative Digital Solutions
A properly designed system can increase efficiency levels, improve visibility, save costs, and more. The use of an integrated suite can boost sales productivity and improve financials. Adapting to digital systems that are interconnected and integrated fuels growth in almost every industry.
Quick practical tip(s):
Utilize SWOT Analysis: SWOT (aka Strengths, Weaknesses, Opportunities, and Threats) allows you to approach problems holistically. When you look at different angles, all team members can have a clearer perspective of what's holding the company back and what boosts it.
6. Keeping Communication Lines Open between IT & Other Departments
Digital transformation involves the entire company, and constant communication helps. You will need to keep communication lines open between all departments.
Quick practical tip(s):
Try Video Conferencing: Use new platforms to keep employees excited. If employees have fun while working, they can come up with more creative ideas. Encourage employees to do video conferences in different locations, and encourage them to think outside the box.
Use Slack to improve collaboration: Make sure that your company shares a common ground and knowledge. Use Slack to ensure better synergy and collaboration.
7. Choosing DT Solution Vendors Wisely
It helps to have quality teams and partners to assist you in accelerating the initiatives of technology.
They can help with consultancy, strategy, designing, and implementation. It would help if you sought solution vendors, such as Imaginovation, who are trustworthy and balanced in their approach and relationships.
Quick practical tip(s):
Please familiarize yourself with the technical capability: Prefer to work with technical specialists such as Imaginovation who are not only experts in their field but are also dedicated to innovation and excellence. You can set up a conference or an initial meeting to listen to their technology focus. After meeting with some teams, you can select the ones that fit your needs best.
Digital transformation has multiple dimensions. You can amplify your efforts by adopting current trends. As CIOs, get ready to trailblaze and create a cohesive digital culture and contribute meaningfully to the digital revolution.
The Final Word—Pave the Digital Path Effectively and Steer Ahead
The path to digital transformation is fraught with challenges and hard realities. However, it's valuable to bolster an organization's resilience. How? It comes with making the most of the opportunities that come with disrupting strategies and operations.
CIOs who embrace digital transformation as a journey are ready to embrace complexities and ride the digital wave. They know it's a game-changing path worth taking.
Develop a Brilliant Digital Transformation Strategy with Imaginovation
Move into the digital future as you shift your focus on developing an effective digital transformation strategy. We can guide you through the entire digital transformation journey based on your organization's vision and needs.
We at Imaginovation have helped many businesses with best-in-class digital solutions. Let's talk.
Book A Consultation
Book a meeting with one of our team members and we will help you plan out your next steps. You can also use our calculator tool to receive a rough estimate on your project.