Getting new users to your mobile app can be tricky, but engaging and retaining those users for longer is a whole different ball game. Having a large number of active users is considered one of the key success metrics for mobile apps.
Well, there might be different metrics for determining the success of a mobile app. But, as a rule of thumb, the worth of your app in the market depends a lot on the number of users.
Your mobile app journey may begin with acquiring users, but it can bring immense value to your business if your app can keep users engaged.
So, how to engage and retain mobile app users?
Keep reading as we demystify top ways to engage mobile app users for 2023 and beyond.
Users Uninstall or Disengage Mobile Apps Easily
Think about it—as an appreneur, you may feel great to see the number of your app installs swelling.
As much as witnessing a massive number of installs, it is equally important to stay focused on app user engagement.
Why?
Let's take a quick exercise to reflect.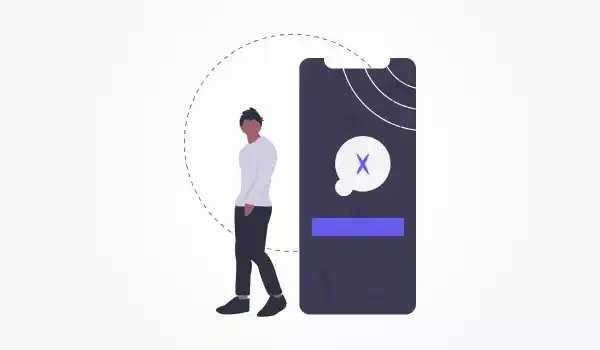 Consider the number of apps that you've installed on your phone. When installing, the app perhaps was cool or exciting. But, the question is how often do you use these apps?
You may find the apps challenging to use after a particular point in time because you get notifications about updates, and you probably have little time to update them.
Take a moment and reflect—how many apps are you loyal to? It's quite evident that just like you, users, too, forget about the apps that they install. What could be more concerning is a sea of uninstalls!
Key takeaway: It helps to track daily active users (DAU) as the customer lifecycle is short, and you need to trace engagement closely.
Mobile App Abandonment—Quick Statistics
Before we look at the top reasons users forget about the apps they install, let's check out some interesting statistics.
According to Statista, around 25% of apps downloaded by mobile app users worldwide were only accessed once after download during the most recent survey period (2010-2019).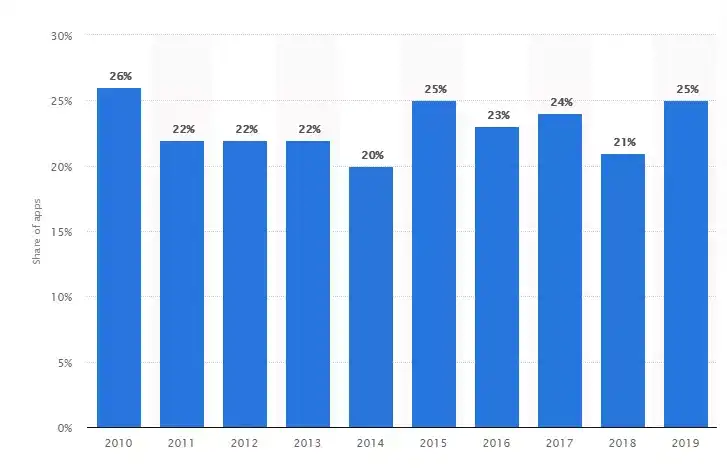 Image 1: Mobile App Abandonment Rate 2012-2019 | Image Source
According to CleverTap, the number 1 reason users' uninstall apps is because they are not in use.
Keep reading to find out the top reasons for uninstalling and disengagement.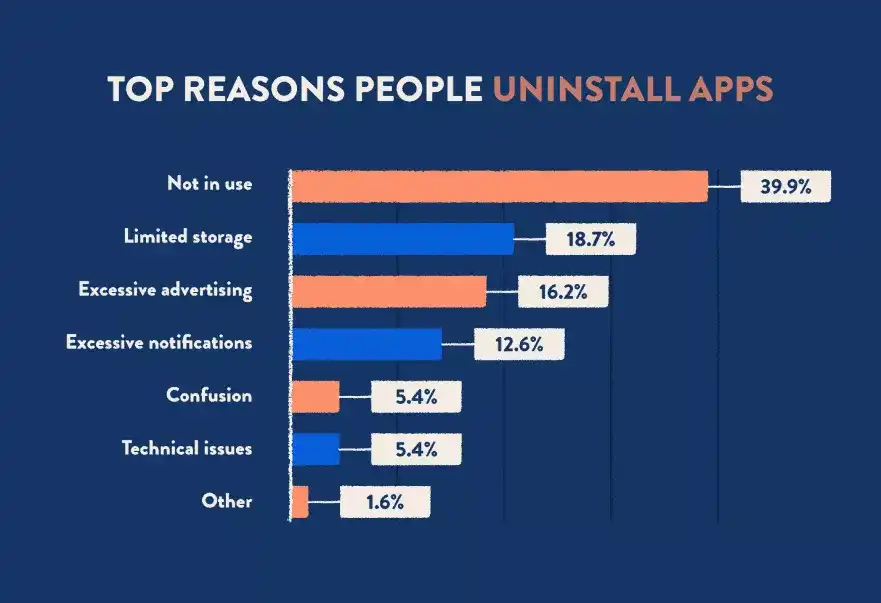 Image 2: Top Reasons People Uninstall Apps | Image Source
Why Are Installed Apps Forgotten?
Users may have a plethora of apps, but they use only the ones that bring in value.
In short, users may stop using apps simply because they forget about them, and logically because they do not bring in a lot of value.
Here are some top reasons why people forget about their installed apps.
1. Slow performance
Mobile apps that are slow could hugely affect user satisfaction.
The slow performance could be due to an overworked server, too much data, and un-optimized SSL and TLS, or even outdated software versions.
2. App crashes
Ouch! App crashes can shake the trust quotient of your users.
So, it isn't wise to have an unstable, buggy version out for users to download. What can you do? Before launching your app, make sure that the most stable version is available for users.
3. Too many ads
At an initial phase, a free app may need the ads to make money out of it. However, when a user is thrown into too many ads, it may turn to be a dreadful experience.
4. Complex sign-up requirements
Some apps have a mandatory sign-up requirement. When the sign-up process causes a lot of frustration, they'd surely not want to use it.
The simple thumb rule is not to test a user's patience for the sign-up process because they won't have it, and they may forget about the app if it gets too confusing or complicated.
5. Excessive notifications
In-app notifications are typically messages that app creators can send to users within their app. They are used to boosting usage, retention, and lifetime value (LTV).
However, if poorly used, the notifications might frustrate users to stop using your app.
Check out our blog Why Do Mobile Apps Fail? to learn more.
How to Engage and Retain App Users? 10 Key Strategies for 2023
So, how to increase mobile app engagement and retain more users? Below are 10 key strategies that will help you keep users hooked to your mobile app for longer.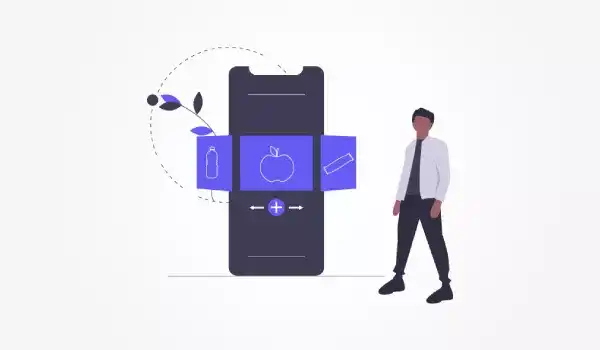 1. Getting Onboarding Right
Every one in four mobile apps gets abandoned after the first launch.
It is interesting to keep the statistic in mind. So, you can push your creative limits to deliver an intuitive onboarding experience that educates new users on your app's essential functionalities.
You can sell them on their value propositions and also get users to experience your app's benefits. Here are some quick tips.
Quick onboarding tips
Create a great first impression to boost retention, making the user onboarding process quick.

Ask your users only for necessary personal details and permissions.

Stick to the vital features and UI elements critical to helping users experience the app's value.
Let's take an example of UberEats user onboarding. The food delivery branch had over 8 million active users in the U.S. alone.
The number of deliveries increased nearly 24x from 2016-2017, with an expected $3 billion in gross sales. After collecting essential details such as user location, the app immediately shows new users restaurants that can deliver food within 30 minutes.
The message is clear—get delicious food conveniently delivered quickly, and save time and money.
2. Ensure Brilliant App Performance
With plenty of mobile apps out in the market, what gives you that extra edge to stay ahead? Yes, you are right—a mobile app that has a brilliant performance.
As appreneurs, you need to focus on mobile app performance optimization. Users expect a smooth, seamless experience with their phones. They won't ask why your app is facing glitches or why it needs time to start.
So, fix all issues and glitches that may cause crashing or affect the loading time.
The three golden rules are test, test, and test before launching. Subsequently, keep monitoring the app performance and reactions of your users.
Here are some quick tips to optimize your mobile app performance:
Use a CDN to accelerate APIs, which helps to reduce payload, latency, and round-trip time.

Compression of images can help to minimize load time.

Superfluous features can also become a burden on performance, so remove the unnecessary weight.

Consider reusing data templates, as they can quicken your app functions.

Create an offline mode for your app in case the network connection drops.
3. Be Smart With the Ads
It may help to feature ads in your app, but if you have to place them, make sure you do it the smart way.
At first, you may want new users to enjoy an ad-free experience.
The rationale is simple.
Once users realize your app's worth and value, they get hooked. They won't mind the ads so much. However, if users have a screen-full of ads, it may lead to a terrible first experience.
Another thumb rule is to offer relevant ads. For example, if you are making an app that helps people with tips for a healthy-and-fit lifestyle, users will not appreciate ads on trendy headphones or fashion accessories.
4. Make the Sign-up Straightforward
Picture this—apps need sign-ups, but it can get frustrating for users if it takes a significant amount of time.
What can you do?
You can facilitate the process and introduce the options of signing up via email and social login. The icing would be to give both options to users, as it can help them to choose the prospect that they are most comfortable with.
Let's take an example. The Cody app has a sign-up process that's rather complicated. Users need to run through a whole tutorial before they can sign up to get started.
While they have the option to skip the part, some of them may not bother to skip and simply give up.
5. Deliver Fresh Content
Content is indeed the king, especially when it comes to inspiring users to check back to see what's new in your apps. You can engage users by creating ultra-useful content, such as a blend of podcasts, videos, and blog posts.
According to the Content Marketing Institute (CMI), small businesses with blogs can get as much as 126% more leads than those who don't. Now, that's great!
You can make content that's eye-catching with suitable images. It can also help to listen to your users and curate content based on frequently asked questions.
It is an excellent idea to check out the comment section, which may bring in some brilliant ideas for future posts.
6. Leverage Social Media
Social media is a perfect way to market your mobile app. It helps to put in that extra effort to make your app useful.
Why?
Considering there are over 5 million apps available, and an estimated 25% of these downloaded apps are never used even after installation that's quite a mind-boggling statistic!
What can you do? You can leverage social media for app user engagement. Here are some quick tips.
Choose the right social media platform to create a winning mobile strategy.

Optimize content for social media and mobile. For example, users don't prefer to read extra-long posts on mobile, so you can keep very short video content.

Get more engagement with mobile video content. According to

Statista

, ad spending in the Video Advertising segment is projected to reach US$37,418m in 2023.

Decide to partner up with influencers.
7. Create a Community
Creating a cohesive community is a brilliant way to make users feel connected. It helps them to become more invested in your app and come back for more.
You can learn from the hits of Facebook and then focus on creating your niche. When you differentiate from social media behemoths, you learn to specialize in creating a community that works best for your target market.
8. Address Problems Promptly and Proactively
Mobile apps can come up with glitches, and some may have flaws. When you are prompt in listening to your users and meet their vocalizing with action, it helps!
Staying silent to a hoard of notable flaws and no intention of addressing concerns/comments speaks volumes on your commitment.
A great way is to be proactive and address issues, glitches, and defects as quickly as possible.
9. Make Feedback Process Straightforward
Let's get this right! Yes, you do need feedback. So, you can make it uncomplicated for users to offer feedback.
Genuine feedback can help you in improving your app functionality. However, it's vital to strike the right balance. You may choose not to overdo it with push notifications and in-app requests for reviews.
Make it easy for your users to reach out to you. Avoid spamming your users with push notifications, as they would appreciate it!
10. Develop an Ultra-useful App
It may sound simple, but here's the thing—if users find your app ultra-useful, they're not going to forget to use it.
So, if you want your app to earn a spot where it's used often, you need to get a few basics right. You need to understand your target users, look at their needs, and blend them with a creative app that brings immense value.
The process is quite iterative! You need to continuously look at changing market trends, users' needs-and-preferences, and map them with your app functionalities.
When you keep curating the right updates, users will always appreciate the extra effort, and it's simple, they won't forget your brand.
Getting Started
When you stay grounded with well-analyzed data, you can create an app that lives up to your brands' focus. No one intends to make bad apps. But if the app experience is disappointing, it is easy to forget about them.
If you're hiring an app development company, make sure that they have a proven record of developing highly engaging mobile apps.
Build An Engaging Mobile App with Imaginovation
Building a champion app that keeps users hooked is a feat. With certain best practices, you can achieve the long-term success you're looking for. If you are looking for an expert technology solution provider to help your app achieve better engagement and retention ratings, talk to us.
We are an award-winning web and mobile app development company in Raleigh with outstanding experience in developing blockbuster digital success stories.