How exciting is it to earn coins for power-ups? How about competing with users and ranking higher on leaderboards in finance apps?
Well, the thrills of gaming and gamified features are too hard to ignore!
With global consumers spending at least 30 minutes or more on mobile apps, it's no wonder that mobile app gamification is cutting-edge today.
Gamification is a tool that can add fun and engagement to your business needs. It can turn dull digital journeys into creative and super-rewarding experiences.
Here are the top industries that can make the most of the benefits of gamification. Keep on reading to learn more!
What is Mobile App Gamification?
Gamification is a term you'll find thrown around. However, when the marketing concept is understood, it can help create superlative digital customer experiences.
Take a moment to reflect on what makes consumers deeply desire to play more and more.
What makes it so addictive? The answer lies in research conducted by a neurology scientist, Matthias Koepp.
He elucidates how an adult brain releases dopamine and serotonin hormones when playing games and taking challenges. It also helps achieve an internal accomplishment making them joyful and more energetic and rousing them to move to the next levels.
How about incorporating gamification in an application? When developing an app, using game-based elements and principles in mobile apps can encourage users to return to the app repeatedly. Now, that's cool.
When done correctly, consumers will look out to reach their smartphones every time they are bored for the sheer entertainment they derive from the app. Plus, it promotes a habit-forming level of engagement through reward systems. The rewards incentivize specific tactics and behaviors, making consumers strive to achieve more milestones and rewards.
For example – let's look at the app Nike Run Club, which applies gamification. The app augments engagement and retention. Plus, it collates data about multiple facets, such as users' preferred sports. It also collects data on activity levels and sportswear styles. The data collected and analyzed help craft personalized user experiences.
Business owners must look at creative app stories and learn from the success stories. Next, let's look at some exciting statistics:
Gamification Marketing Statistics
The Global Gamification Market size is anticipated to touch $58.8 billion by 2028, increasing at a market growth of 26.8% CAGR. (Source)
Yet another interesting statistic—the global gamification market is expected to register a CAGR of 26.5% over the forecast period (2022-2027). (Source)
Companies that use gamification are seven times more profitable than their counterparts that don't use gamified elements at work (for both employees and consumers). (Source)
Gamification in Education
Duolingo app leverages gamification while teaching languages to users for free via mobile and has grown its user base to over 300 million. (Source)
Sales Gamification
KFC Japan and the gamification group Gamify created gaming content that helped increase store sales by 106%. (Source)
Lifestyle & Health Gamification
LivingSocial planned to turn its annual reviews into gamified experiences, resulting in more than 90% voluntarily participating. (Source)
Bottom Line: It is evident that gamified experiences have immense untapped potential for most industries today. C-level executives must recognize the benefits of gamification. It is time to learn from success stories to create your own phenomenal mobile gamification app.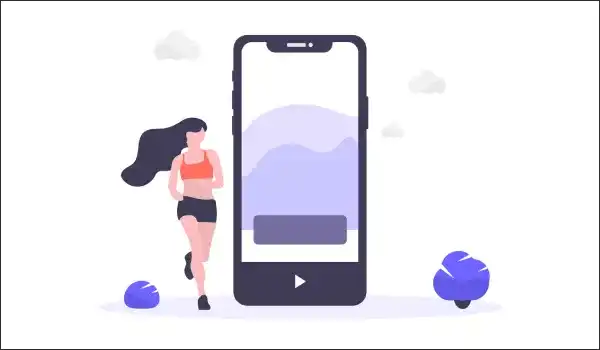 Key Benefits of Gamified Applications
Gamification is often the secret sauce for an amplified conversion rate. Let's look at some of the top benefits.
Attracts new customers
How exciting is it to find your app boosting ROI? That's right! One of the most attractive reasons for gamifying your mobile apps is to see a mammoth improvement in profitability. While that is an obvious outcome, gamified apps are powerful for getting customers onboard. How can one do it? What's the secret?
One of the strategies is through referral programs. Referred users are more likely to be loyal to your brand.
For *example—*the trading app Robinhood used a gamified signup system. The app could onboard around a million users before the app even launched. That was pure genius—and something most appreneurs would vie to replicate.
While you get your massive new user base, you need to be creative with your customer acquisition strategy. As C-level executives, you know that getting users is just the first step, and it is far more crucial to work on retention for the app's success.
Increased user engagement and additional revenue
Games are incredibly captivating, especially when users achieve their goals or compete and win a challenge. People are competitive by nature and can spend hours completing one level after another. You, too, may have probably experienced this!
Gamification of apps works in a similar way. When you gamify your mobile app, you give users compelling reasons to come back for more. They'll want to earn more points, unlock exciting features, and beat their high scores.
Thus, gamification gives you a chance to monetize your app. The longer users are willing to spend in your app - the more likely they are to make a purchase or take some action that you want them to.
Unlocks user creativity
Games are typically designed to be enjoyable. It motivates users to earn rewards and encourages them to complete the tasks at hand, which can, in turn, boost creativity.
For example, the Zombies Run! app is one of the most popular fitness games. It has millions of players, and it's not surprising. The app boasts of creating fantastic scenarios where the users have to think and run away from zombies to collect diverse supplies to rebuild the city. The app offers around 200 missions to complete—that's cool.
Provides useful customer insights
Gamification can provide valuable customer insights, including their behavior, usage habits, and preferences.
Knowing your users better can help you finetune your app and deliver more relevant and better features. The additions can improve the user experience and drive better engagement and retention. In short, you get happier customers, and it's a win-win for you!
A good example is the Cake app, where the fintech firm has a gamified process of gathering data. One of the app's gamification features includes its unique profit-sharing model. The company anonymizes user transactions on its platform and sets them into analytics.
Yet another example is the Wealthfront Investing app, which combines machine learning (ML) and AI to get user insights and works on creating automated recommendations for users.
Increased brand awareness
Getting noticed in a competitive world of apps can take a lot of work. However, gamification can change the scenario! When you add game-like elements to your mobile app—the app can make your brand more memorable and engaging.
It creates more buzz, and users will want to keep returning to your gamified app for more. The other benefits are attracting new users and existing users recommending your app. It's simple—the more positive the reviews, the higher ranking in app store search results. Thus, gamification can be a win-win scenario for both brands and users.
7 Industries That Can Benefit the Most from a Gamified Application
1. Education
Gamification of the educational sphere is actively developing. Let's face it - education can be overwhelming and daunting. However, gamification lets learners can stay entertained and committed to achieving their learning goals. Today, AR/VR increases learner engagement and improves the assimilation of complex information.
For example - Memrise, a popular gamified language learning app, uses diverse gamified techniques to teach a new language. The app offers a platform for users to learn French, English, Spanish, and many more languages. Plus, it also has courses in math, art, and history.
The app is fascinating and fun. As the learner learns and progresses, the user earns points and gains in levels. The gamification facets help with both entertainment and education!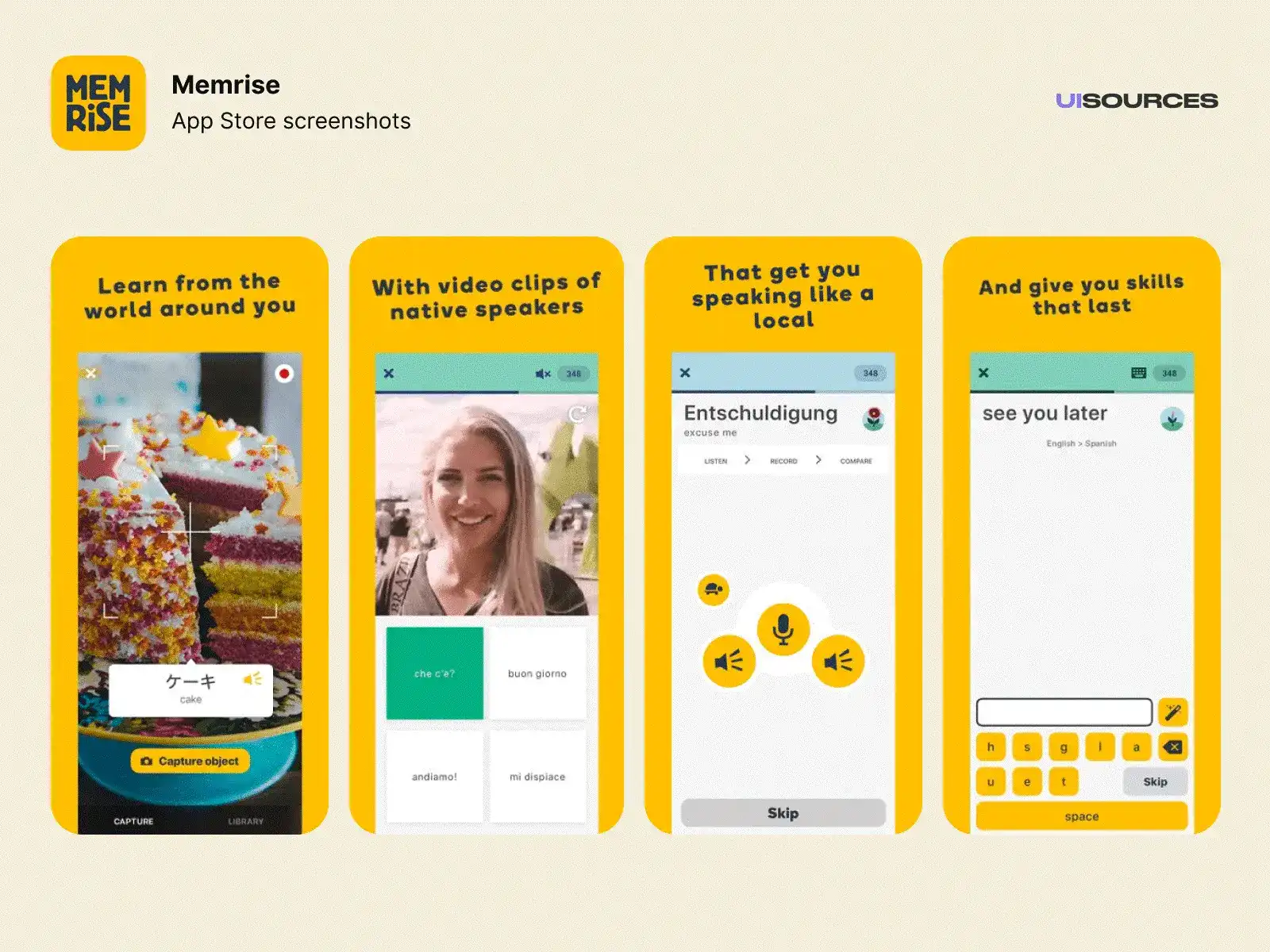 Yet another good example is Duolingo. The app aims to offer the best education in the world. One of the strategies it uses for users returning for more is the incorporation of gamification.
The app offers levels of progression and rewards for accomplishment, which include:
Leaderboards and leagues
Experience points (XP)
Progress bars
Streaks
These facets are strategically placed in the app, so users enjoy the progression. The sense of progress and positive reinforcement helps create a mind-blowing learning experience.
2. FinTech
The FinTech industry is booming. However, the universal question of how to keep customers engaged long-term—remains! For a fintech company to grow its customer base, users' initial excitement must generate momentum to ensure they start actively engaging with the product. Gamification can help motivate and create compelling experiences for users.
Let's look at an example. AML App, an anti-money laundering certification app, which applies a mode of a detective (and hint of mystery) game. Users immerse themselves in real-life situations and are offered some possible actions. Users can progress to the following levels when selecting the correct option.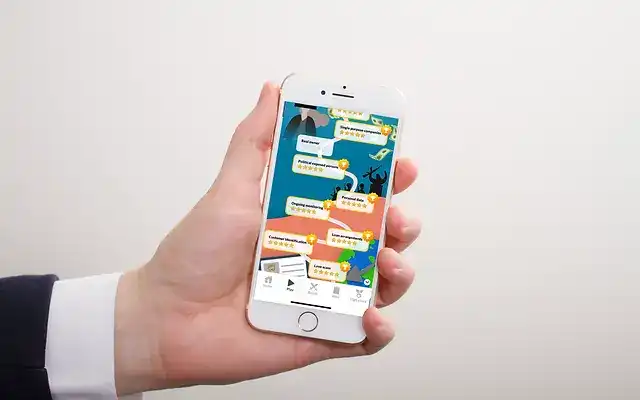 The app is hugely popular, and this is evident as it is a well-adopted training tool in some of Scandinavia's biggest banks and financial institutions.
3. Health & Wellness
Game elements in an app in the healthcare and wellness landscape help focus and control attention, boost engagement, and compel users to greater resilience in attaining of more powerful and effective skills.
For instance, your app can reward patients 100 points for checking in on their daily activities. After a week, they can get bonus points. Plus, they can go to the next level by earning 1000 points and also earn a badge to showcase on their profile. The game elements make achieving goals fun and exciting.
Let's look at an example. Bayer's Didget blood glucose meter connects to a Nintendo DS gaming platform. The app is intended for kids between 4 to 14. It helps manage their diabetes, and the good part – it also rewards them for consistent blood glucose testing. As points pool up, new game levels and exciting options unlock.
Let's look at another good *example—*Mango Health developed a smartphone application.
The app is designed to motivate patients to take their medications on time. Users can first set the times when medications should be taken. The app then reminds them. Users can earn points towards gift cards or charitable donations in weekly raffles when they take the medications aptly.
4. Trading
The gamification approach to the stock market works wonders. It keeps the highly valued individual investor base engaged and interested in investing. What's more? It can help users understand the market and allow them to try stock trading and make decisions. Concepts that are often difficult to understand are easy to understand with gamification.
For instance, concepts such as risk, reward, or compound interest are easy to comprehend and learn.
5. Insurance
Yet another daunting industry considered a complex product involving a huge amount of paperwork is insurance. Game elements allow companies to educate users quickly and help them choose the right insurance product. Plus, using gamification in insurance means knowing how to navigate your customer journeys.
For *example—*Tryg, a Danish insurance company, has created a dental health quiz. The five-question quiz helps raise awareness of their dental insurance offer. The campaign has helped collect leads and attract new customers' attention.
Yet another good example is Aviva's Drive App. British insurance company Aviva developed facets of gamified elements into the process of saving on car insurance. They created an app, Drive, which allows users to film their driving and earn scores.
Drivers/App users who earn specific points can save on their insurance.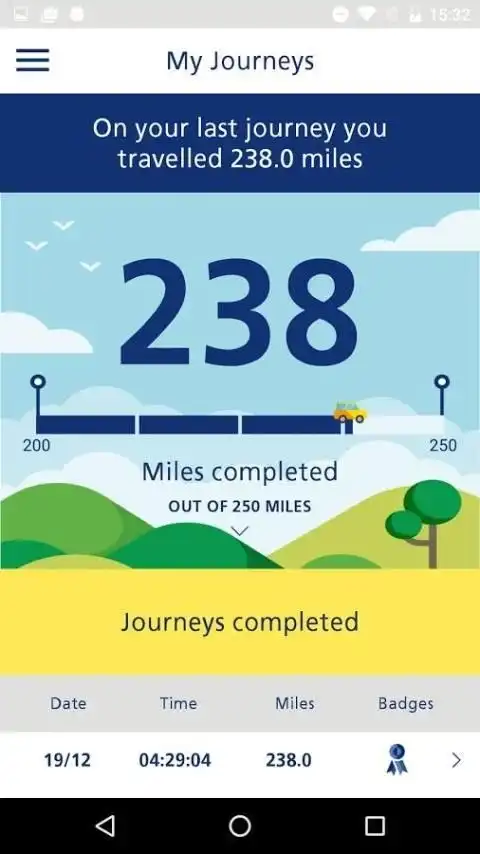 6. Retail
The possibilities of gamification in the retail sector are endless. Gamification offers you great opportunities to add more customer touchpoints. Plus, you can insert elements that trigger natural responses of curiosity and
competition to engage customers better online.
Here is an example. eBay's auction bidding system uses facets of gamification. It offers the thrills of outbidding other people of rare or obscure items, leading to more time spent on the app. Plus, it gathers customer information from various touchpoints, which can be used to heighten customer engagement.
Moreover, outbidding other people of an item is more rewarding than purchasing it. It infuses a sense of accomplishment and adds sentimental value.
7. Food & Beverages
Gamification in the Food & Beverage Industry can be a powerful tool to improve customer conversion rates and ensure ongoing consumer loyalty.
For example, the Starbucks app provides an exciting and innovative user experience. Starbucks can predict what a customer might order through data and business intelligence. It can further leverage this knowledge to incentivize purchases.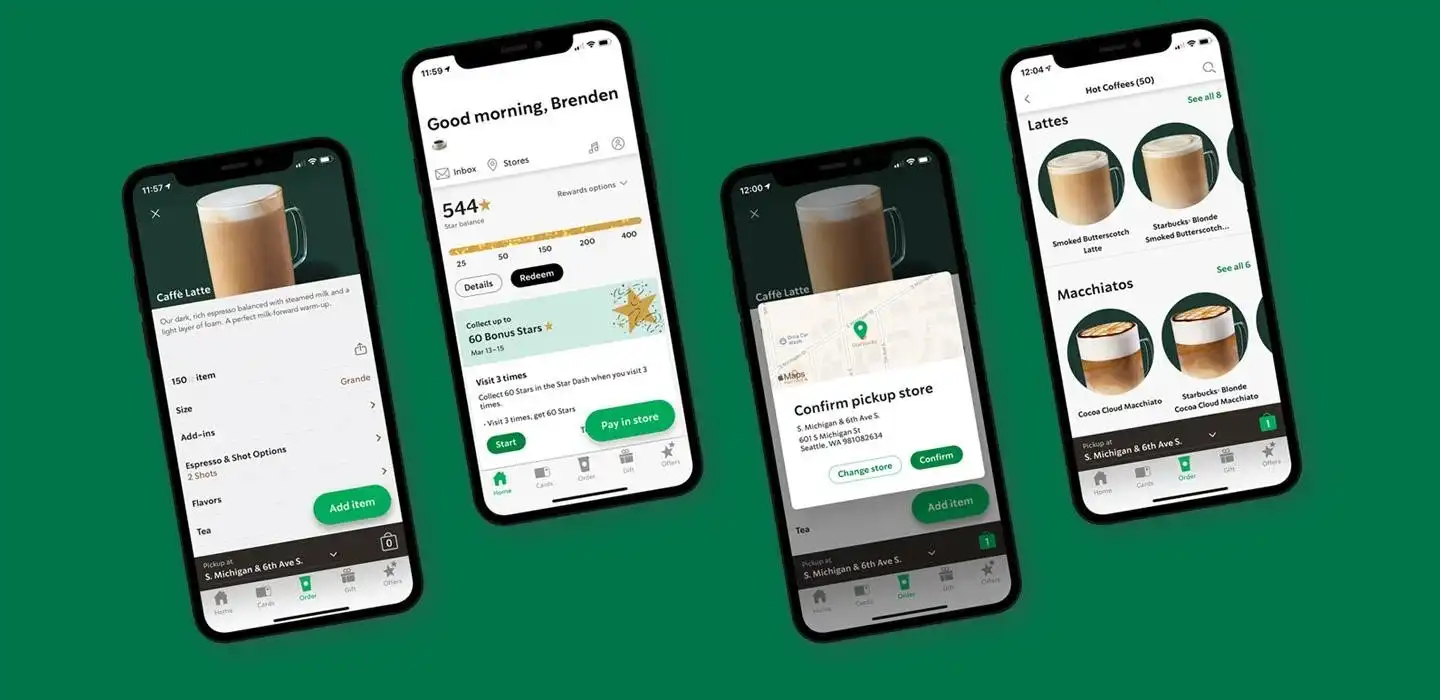 As the app has data on customers' past purchases, likes, and dislikes—the app can now recommend a curated and personalized list of drinks and food items that would suit a customer's taste buds.
Wrapping Up
Ultimately, the gamification of mobile apps can drive brand engagement. Incorporating gamification can help you curate thriving digital solutions that are super-engaging for your consumers.
As appreneuers, it is time you amplify your gamification efforts to watch your business succeed. Get ready to create successful mobile and web apps based on game elements and improve your digital customer experiences.
Gamify Your Mobile and Web Apps with Imaginovation
If you are interested in creating satisfying user experiences to retain users, consider developing mind-blowing game-based digital solutions. You can partner with us for gamifying your mobile and web apps – we can walk you through industry best practices and help you curate spectacular solutions.
We are an award-winning web and mobile app development company in Raleigh with incredible experience partnering with businesses and developing futuristic solutions.