Intelligent automation (IA) will be the game-changer in delivering meaningful business outcomes and competitive advantage.
It's exciting how the automation mindset is orchestrating AI and robotic process automation (RPA) to unlock the full benefits of achieving end-to-end business results.
The adoption of intelligent automation is high today. It's no wonder intelligent automation for enterprises is rapidly changing how you can do business. Thus, as a part of your integrated technology roadmap, it's time you focus on expanding the use of automation and IA.
We've curated an Intelligent Automation Guide for you. It covers critical facets of how you can maximize intelligent automation's competitive advantage.
Keep reading to learn more.
What is Intelligent Automation?
Intelligent automation is referred to as intelligent process automation (IPA), hyper-automation, or even cognitive automation. It's a powerful blend of artificial intelligence (AI), business process management (BPM), and robotic process automation (RPA) to create end-to-end business processes that think, learn, and adapt on their own.
Moreover, it combines advanced technologies such as AI analytics, machine learning (ML), optical character recognition (OCR), intelligent character recognition (ICR), and process mining, which leverages operational efficiency.
IA helps business enterprises in myriad ways (we will look at the benefits in more detail shortly), including:
Reducing turnaround time
Lessening FTE costs
Boosting productivity
Enhancing accuracy
It's no wonder that many business decision-makers wish to adopt IA in their enterprises. Let's look at some exciting supporting statistics.
Benefits of Intelligent Automation for Enterprises
As businesses look for ways to streamline their operations and improve efficiency, many are turning to intelligent automation.
Below, we have enlisted the benefits of IA for enterprises of all sizes.
Increased process efficiency
Of course, as business owners, you'd want to improve process speed and customer satisfaction. With enterprise intelligent automation, businesses can save time and resources. Now, you can allocate the saved time and resources to higher-value tasks.
Intelligent automation solutions blend ML algorithms to collate, organize, analyze, track, and store data. The data can help improve existing operations and functions. Plus, it will ensure greater process efficiency.
Cost savings
Many enterprises know that intelligent automation will save them money. Typically, the results in cost savings range from 40% to 75%, and the payback ranges from several months to years.
According to a report by McKinsey, experts expect business enterprises to see a 15% reduction in the global workforce between 2016 and 2030.
What's more: using IA solutions for automating functions and processes like supply chain management can help save dollars on storage costs. Plus, when tedious tasks are automated, it can reduce labor costs.
Improved accuracy
Yet another area where intelligent automation can help is improving the accuracy and quality of business processes. How? Businesses can reduce errors and enhance drastically by using ML algorithms and AI.
For example, in the context of the manufacturing industry, IA solutions can help with automating quality control processes, thereby enhancing the quality of products. Moreover, the solution can help with emphasizing potential compliance violations. Thus, the insights can ensure meeting industry standards.
Increased customer satisfaction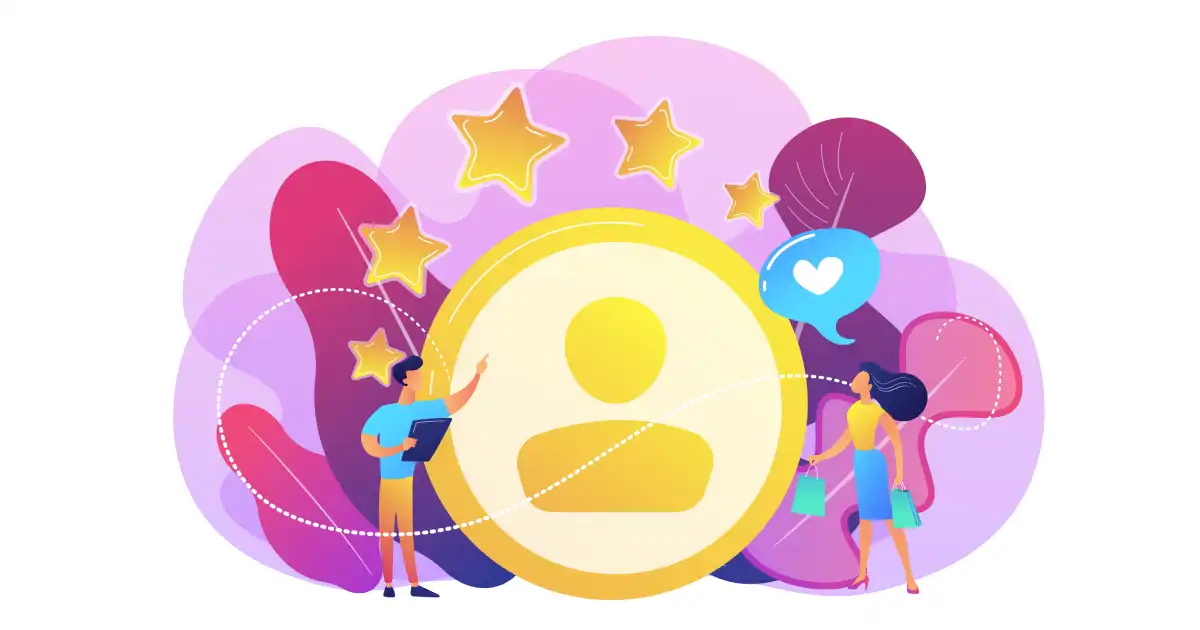 IA can improve customer service by quickly and efficiently addressing inquiries. Have you found it frustrating when the response time to attending customers gets longer?
Now, AI-powered chatbots can assist with understanding customer queries and offering apt responses. Thus, reducing response times and making customer service efficient.
Furthermore, NLP tools and ML algorithms can help with finding out niche customer needs and preferences, which aids in personalizing products and services.
Fraud prevention
The digital business world is fraught with opportunities to commit fraud. Many business enterprises fall victim to deceptive methods. In such scenarios, IA software can help identify fraudulent activities, prevent them, and cut financial losses.
With ML algorithms and data analytics tools, IA can detect patterns in data and alert financial institutions of potential fraud attempts. The insights help lessen the risk of such activities and augment customer trust.
Also Read: A Complete Guide to Retail Automation Solutions and Strategies
Different Use Cases of Intelligent Automation in Enterprises
Intelligent automation has plenty of applications in different business functions and industries. Here are some great examples of intelligent process automation use cases where IA has a significant impact.
1. Financial service and banking
IA can help to speed up customer response times while complying with strict regulations.
Know your customer (KYC): Financial institutions have great scope to reduce the manual work involved in KYC processes using IA. Intelligent bots can do the task of extracting data from customer documents. Plus, they can validate the information and identify risk areas, speeding up KYC processing times, improving regulatory compliance, and reducing error rates.
Loan processing: IA can help ingest unstructured data from customers' documents. Further, it can prepare due diligence by combining this information with other documents and assigning a credit score for each loan application. One can also benefit from inter-document sanity checks, fraud detection, and elimination.
Anti-money laundering (AML): Financial institutions can optimize operations and build intelligent anti-money laundering (AML) solutions. With AI-powered bots, one can look forward to conducting name screening by comparing customers' information with watchlists. Furthermore, the bots monitor transactions to detect suspicious activities and reduce manual work during customer offboarding.
2. Customer services
IA can leverage customer service experience, focusing on customers' increased comfort level. In a study, it was highlighted that 90% of respondents felt comfortable using technology, such as virtual agents and chatbots, to speed up the processing of their queries. In this context, companies are recognizing this trend and rapidly increasing the application of IA, with 80% already using or planning to use virtual agents in their customer service operations.
Interacting with customers: Bots with conversational AI capabilities can interact with customers, answer FAQs, offer self-service tools like appointment scheduling, collect customer feedback, and report customer complaints.
Creating a virtuous circle: Customers expect an empathic response, something automation technology can't mimic. However, IA can automate repetitive tasks, offering extraordinary support. What's remarkable is that AI-powered intelligent automation makes the agent's job less stressful and more rewarding. Thus, agents can focus on creating better end-customer experiences.
3. Healthcare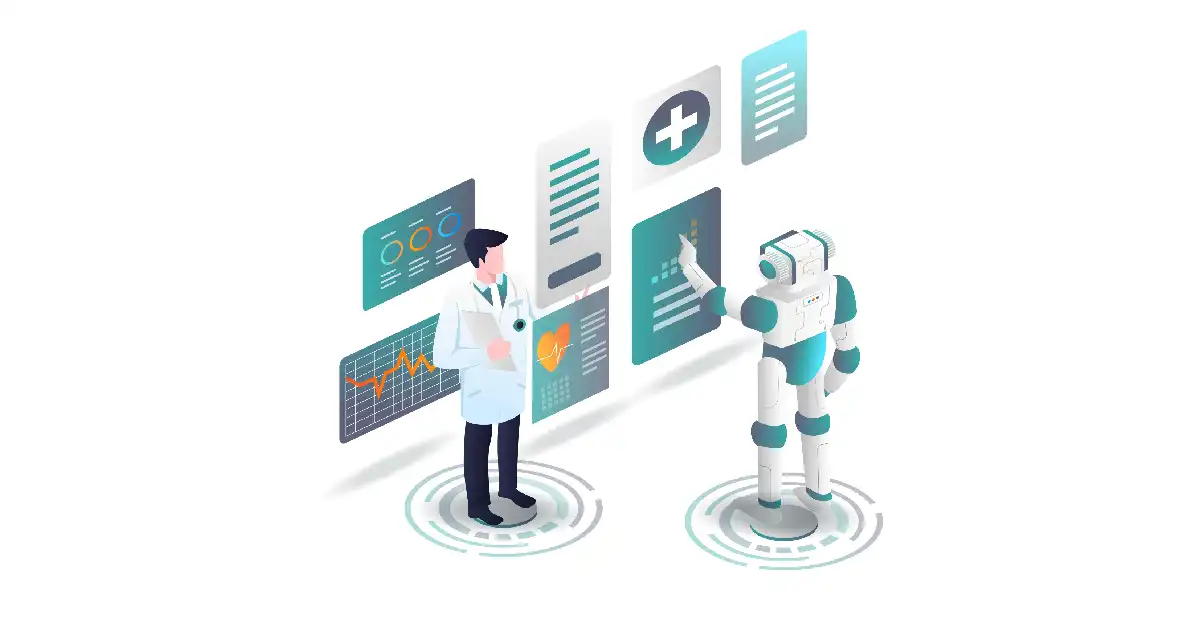 IA can add more support and value to healthcare providers as they have more time to focus on higher priorities and direct patient care.
Medical record keeping: Healthcare professionals can focus on automating medical record-keeping by using IA solutions, which reduce the need for manual entries. Yes, you're right! Consequently, automated processes improve the accuracy of medical records, making errors negligible. With accurate records, healthcare providers can make more informed decisions, enhancing patient outcomes.
Patient care: Yet another facet healthcare professionals should use IA solutions is in patient care, where they can consider automating tedious tasks such as appointment scheduling. When such tasks are automated, it allows healthcare professionals to focus on more complex patient care tasks, improving the quality of care offered to patients.
4. Insurance
With the power of technology, IA can help insurers to modernize operations and break existing trade-offs between cost, speed, and quality. What's more: they can accelerate time-to-market for innovative and valuable products and services.
Underwriting: Intelligent Process Automation can automate, integrate, and process a variety of digital business operations through different platforms. IA can help insurers better price the risk and improve underwriting processes by:
Collecting, reading, and identifying different types of data received from both external and internal sources related to risks and liabilities
Consolidating relevant data from external and internal sources
Using ML models to offer a premium
5. Sales and Marketing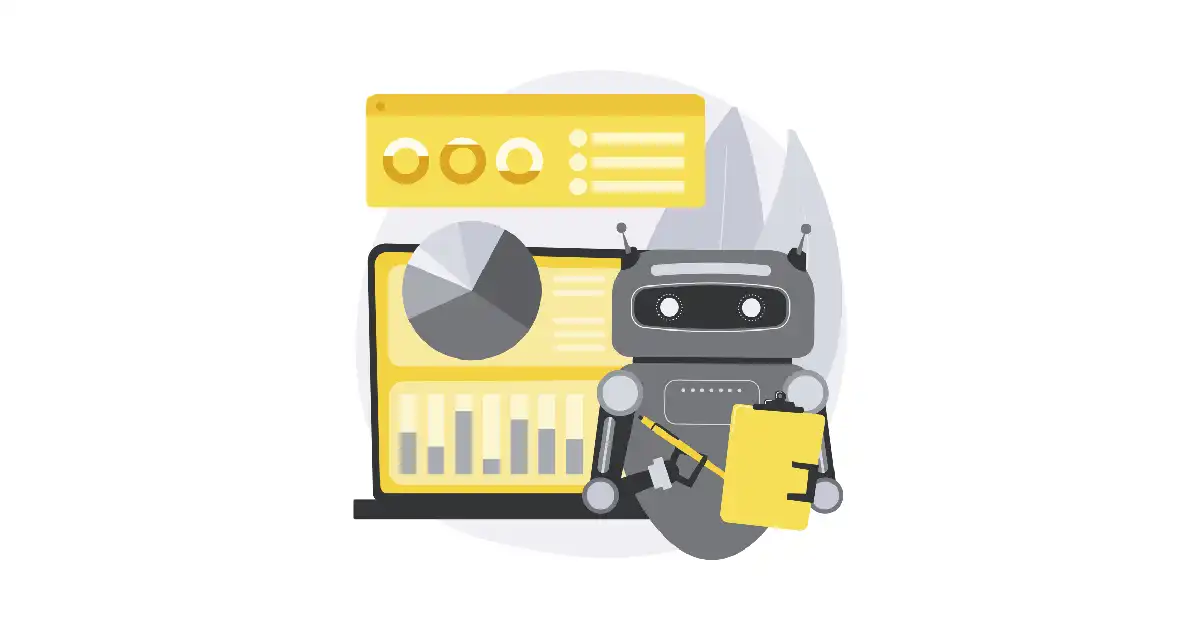 IA can leverage your marketing and sales processes. According to a study by Semrush, 71% of marketers find IA could be beneficial for personalization.
Identifying hot prospects: IA powered by artificial intelligence and machine learning can evaluate sales data and identify factors that make a prospect more likely to buy. The insights can help the sales rep to focus on the most likely candidates based on these factors and follow up with such individuals.
360-degree view of the customer: IA can extract and compile data from multiple systems, such as sales, marketing, customer service, and tech support, to present a complete picture of the customer, offering reps the insights they need to drive a successful sales conversation.
Step-by-Step Process to Implement Intelligent Automation
Intelligent automation can be the key differentiator to giving you that competitive advantage. IA is a comprehensive approach that embraces areas where machines can do even better than humans. While business enterprises are grappling with leveraging niche technologies to stay ahead of the competition, a robust strategy will help. Let's look at the steps to implement IA.
1. Set the goal
A good starting point is a clear understanding of the overall strategy for the solution you wish to develop. Here, a surefire way to the success of automation solutions is to start by clearly defining the goals and objectives needed to achieve them. The step is typically based on a grounded analysis of functions and tasks that need automation. Plus, it can be extended by identifying the expected outcomes and projecting the benefits to the business.
2. Leverage process discovery
Yet another essential step for developing a successful automation solution is to leverage process discovery, where one identifies the most extensive areas of improvement. The thorough analysis of the existing processes aids in identifying the areas of operation that automation can streamline better. Moreover, the analysis helps evaluate the existing technological infrastructure and anticipate potential challenges during the implementation phase.
The insights can help prepare for a disruptive journey, which includes redefining organizational structure and culture. Plus, recruiting in-house experts and developing the IA systems replicating human intelligence and behavior.
3. Design and develop an implementation plan
Many enterprises prefer a test-and-learn approach to intelligent automation. Thus, it would make sense for businesses to develop a comprehensive implementation plan, which includes timelines, targets, and milestones. Moreover, it may be a good idea also to consider employees' and stakeholders' training and support needs.
4. Build a minimum viable product (MVP)
IA can require significant effort and resources. Thus, business enterprises may consider developing an MVP to prove results before rolling it out through a large implementation.
5. Test and validate the solution
Before the digital solution is deployed in a live environment, test all data inputs and outputs. Enterprises need to test and validate it to ensure that the automation solution is working as expected and avoid any disruptions to the business. Plus, one must check if it can handle the anticipated volume of data and transactions.
6. Deploy and measure the solution
Let's consider the automation solution has been tested and validated - now, you can easily consider deploying it. When deploying, you may need to consider training employees, constantly monitoring the solution's performance, and addressing glitches. The monitoring facet helps the solution deliver as per expected outcomes.
7. Measure the results and optimize the solution
The final step is constantly monitoring and measuring the results and optimizing the solution. You should regularly review the automation solution, evaluate its effectiveness, and measure the return on investment. The step offers the opportunity to identify the areas for improvement. Businesses should continuously optimize and refine the solution to ensure that it is completely aligned with the business strategy and ensure that it is still meeting your needs.
Wrapping Up
In the face of unprecedented uncertainty today, business leaders wish to accelerate their digital transformation programs. Intelligent automation is revolutionizing the future of business, and it's no wonder why it is a top agenda item.
As a business leader, your vision of hyper-automation initiatives can help your organization earn that competitive edge. You can maximize the potential of intelligent automation solutions, creating a frictionless customer experience and making success the new constant for your organization.
Embrace Intelligent Automation With Imaginovation
If you are interested in creating robust intelligent automation solutions to leverage customer experiences, consider developing robust automation solutions. You can partner with us for your innovative digital solutions – we can help you curate spectacular solutions.
We are an award-winning web and mobile app development company in Raleigh with incredible experience developing future-forward solutions.