Automation offers a lot more than just helping you accomplish tasks faster in the retail space. 
It benefits almost every aspect of your retail business. It equips you with tools to make your brand more relevant to consumer needs, manage expenses, resources, and provide unparalleled and fantastic customer experiences.
While traditional retailing consumes excessive labor and time, thus limiting an organization's profitability, automation provides all the benefits a modern retailer can ask for.
Retail automation is growing in popularity. In fact, as per a Statista report, the global retail automation market is expected to be worth 23.58 billion USD by 2026.  
Let's understand what retail automation is, how it can benefit your business, and what strategies you must follow to implement it. 
What is Retail Automation?
Automation, industry-wide, is implemented by companies with a need to reduce costs, improve efficiency, and boost customer experiences. 
Retail automation is all about using innovative tools and technology to improve processes and ensure efficiency in operations.
It often includes software/technology solutions to accurately and consistently complete repetitive tasks that are otherwise too time-consuming.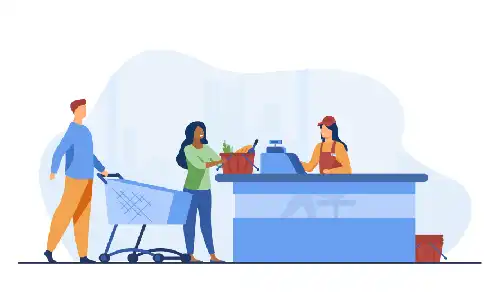 Common examples of automation in the retail industry include ERP for billing, chatbots for answering service queries, automated checkouts, automated email campaigns, POS (point of sale) software, and inventory software.  
With the adoption of technologies across the retail process lifecycles, retail automation is no longer an option; it is a requirement.  
Benefits of Retail Automation Your Business Should Know
While retail automation requires an upfront investment of time and budget, it pays off in the end.  Here's a list of benefits automation brings to the retail business that you should not overlook. 
1. Reduced Labor Costs
Introducing technology to handle time-consuming, tedious, and repetitive retail tasks not only make things easier for your staff but it helps you bring down your expenses in the process.
Routine retail processes that would do well with less human intervention can be good candidates for automation. The software can get you better results with fewer resources, thus reducing operating costs. 
Therefore, the mantra is simple – the more you automate your business, the more you are bound to save. 
2. Better Operational Efficiency
Automation helps you discover the fastest and most accurate manner of completing a task. It simply means that your business can run more efficiently with automation, regardless of the number of processes it handles at a time.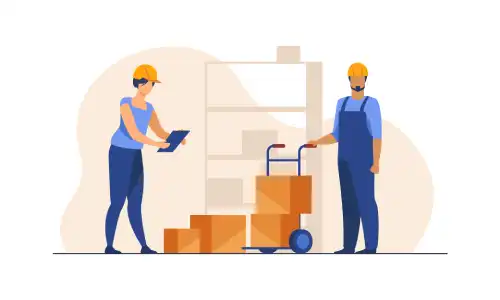 For example, manual record-keeping needs your employees to consolidate data from various systems at the end of every workday. It leads to human error and wastes valuable time and resources. However, automation helps collect and organize essential data with just a single click.
With automation technologies, you can observe enhanced efficiency in the form of – 
Less number of steps to complete a task/process
It improved service consistency
Fast order and return processing
Smooth operations 24X7, even when nobody is physically working
Reduce downtime
3. Minimal Human Errors
While it's impossible to completely eliminate human errors from workplaces, many of these errors are avoidable with the proper use of technology.
Most human errors occur because of distractions and fatigue. You can avoid such mistakes by automating your business's repetitive tasks and backup system processes. 
The use of technology decreases the number of manual tasks your staff has to complete making them less busy, less stressed, and less likely to make errors that often go overlooked.
Technology brings an additional layer of accuracy in inventory management, billing, reporting, etc., that we humans simply cannot match.
4. The Enhanced Customer Experience
Implementation of automation in your retail business will lead to a rise in customer satisfaction. The reason behind this is the fast processing of services, better access to product inventory data by staff, personalized marketing, and always-on support.
As per the statistics, 75% of customers are more likely to purchase from a company that identifies them by their name and recommends products based on their past purchases. Moreover, according to Forrester's research, 77% of customers prefer a personalized shopping experience or service.
Retail automation will help you strengthen customer personalization, unlock buyer intent, and trigger customer engagements.
5. Enhanced Scalability
Automation easily scales up to meet the needs of a growing retail business. 
Workflow automation in retail boosts its sales figures. However, the best part about it is that It grows with your business and provides essential insights as per your business needs. 
Not only that, technology-enabled services are maintained efficiently and also help in attracting a significant amount of revenue.
Automating workflows will help you optimize processes for growth instead of building new ones.
6. Better Business Safety
Thanks to numerous data breaches in counterfeit credit card payments, personal checks, or return receipt fraud, retailers have long been the target of fraudsters. As a result, retail stores can easily have their profits wiped out by fraud which can impact finances, brand value and also erode customer trust.
Technology sets up security measures to protect sensitive business information related to customers and company finances. 
For example, firewalls surround databases to detect threats and alert companies when data is at risk. You can also use automation tools for encrypting outgoing information to reduce the risk of fraud/theft further. 
Retail stores can use authentication scanners, currency detectors, and other identity authentication tools for better safety management.
The retail automation software decreases fraudulent activities by a large percentage while protecting your business at the same time.
7. Increased Sales
Enhanced customer service in retail leads to better customer satisfaction and increased sales.
Retail automation software helps in a significant reduction of sales cycle duration and also improves the salesperson's productivity.
While traditional retail stores are restricted by making sales only during operating hours, virtual stores offer their services indefinitely.
Moreover, automation gives you information for improving sales – a detailed analysis of market trends, sales forecasting, and monitoring of sales.
Strategies and Solutions of Retail Automation
While it's essential to have the right tools and technologies for your automation endeavor, automation is a lot more than just technologies and tools. 
No matter what company type, its workforce and workflow remain the key driving force.
Here is a list of strategies and solutions for your retail automation focused on building a productive workforce and organized workflow.
1. Reshaping The Ways of Working  
Implementing retail automation brings new and better capabilities to the business. With it, businesses see a change in their employees' responsibilities. So right from the product store to the company headquarter, operating models everywhere must evolve with retail automation.
For example, intelligent robots with shelf scanners can replace store managers by taking care of their routine tasks. Meanwhile, the managers can switch to other jobs, where the human factor is more critical, such as assisting customers or checking online orders. It would require them to change their approach to work.
2. Redeploying The Workforce
By introducing technology to routine retail processes, retailers can create a pool of hours with highly qualified employees, further distributing this time to more valuable tasks. 
Let's take the example of Best Buy, which is a consumer electronics retailer. The company created new customer-service roles and focused its attention and investments on In-Home Advisor and Total Tech Support. That needed reskilling and deploying human support in these areas.
Redeploying the workforce to serve the customers better is a strategy other retailers must learn from Best Buy.
It can be quickly done by automating all the routine tasks. This way, you'll stay better focused on improving the tech and customer support quality. Putting your valuable specialists in customer consulting will not improve efficiency but also cause an increase in revenue.
3. Reskilling Your Team
Retail automation with technology completely reshapes a company's processes and skill demands. With a decline in the need for physical and other manual skills, automation brings a steep rise in the market for technological skills.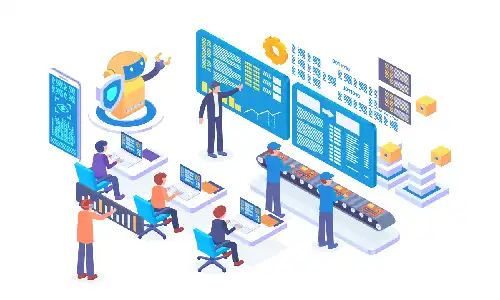 Facing a skill gap, retailers must reskill their workforce. Although reskill takes effort, filling the skill gap without putting pressure on HR to recruit new talent is a great option.
Try collaborating with schools and colleges to help your staff acquire the needed skills. Like the retail giant, Walmart partnered with Guild Education to offer dollar-a-day tuition, collaborating with Bellevue, Brandman, and Florida universities to reskill its employees for newer future roles. 
4. Revamping Hiring Strategies
Given the heightened demand for specialized tech skills and their scarcity in companies, retailers must approach their talent strategy broadly.
You must start paying more attention to your workers' comfort when making crucial decisions about office location.
For example, you can learn from Peapod. This online grocer has already moved its headquarters from Skokie, Illinois, to downtown Chicago to optimize for college-educated talent.
Moreover, engaging gig workers (freelancers, independent contractors, and the like) and third-party outsourcing are the other alternatives for hiring talent.
By hiring talent through these options, retailers can fill the gaps fast and reduce the costs on the workforce by only paying for the outcomes of the work done.
5. Strategic Investment in Wages 
Automated retailing means more specialized and skilled jobs. Therefore, invest in high wages while thinking of the additional benefits for your workers. 
Moreover, considering the market realities, offering higher wages only when you cannot find or retain the right person is not a very winnable strategy.
Examples of Retail Automation Implementation
Here are some of the practical ways in which you can implement automation in your retail business. Then, let's delve deeper into the application of retail automation and how it can influence the potential growth of your business. 
1. Inventory Management
Inventory management is the heart of a retail business. 
An automated inventory management system does many repetitive inventory management tasks on its own with little human effort, making the real-time inventory visible, saving time, and reducing human errors. 
In short, an automated inventory management system gives a clear insight to your sales team about what stock they have in-store, makes your marketing team to be aware of what's selling well, and also offers easy access to critical inventory data to your C-suite.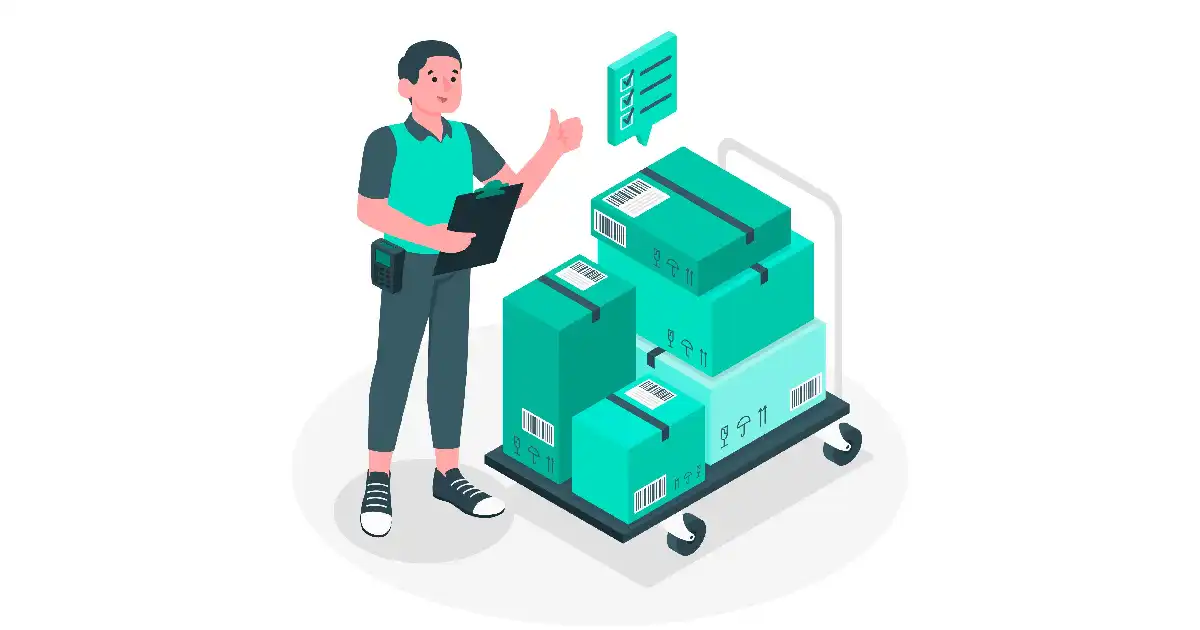 With the help of retail POS software, you can efficiently conduct inventory counts, send the information to the central database for an update, and send real-time notifications. That'll help you timely order some new stock whenever stock is low. 
You can also have solutions to register new charges to maintain a smooth flow automatically. Simply put, with automation, your inventory will always be stocked up with in-demand products; there are no missing orders, better customer relationships, and of course, more revenue.
2. Retail Marketing
The purpose of automated retail marketing is to enhance the effectiveness of marketing campaigns while also saving time.
Some areas that can add value with automation in retail marketing include email receipts, personalized recommendations, and other customer retention campaigns.
More and more customers demand personalized interactions, buying suggestions, and brand promotions. With retail marketing automation, you can tag customers with specific attributes and trigger marketing campaigns based on their actions.
For example, if a customer hasn't purchased in the last six months, you can automatically remind them that it's time to go shopping again. This is possible with the help of push notifications.
You can also give a welcome offer that automatically triggers new customers.
3. Processing Returns
With the growth in online shopping, automated returns services have become in demand. As a result, many retail brands balance the cost implications of returns on their business operations. 
Most customers will purchase something again if the returns process is easy. Their expectations are driven by the exceptional service they get from Amazon and other big retailers.
Processing returns manually is a cumbersome and time-consuming task.
With automation, returns can be managed with little or no input from human workers—from data entry to reverse customer billing.
4. Outlet Automation  
This one's about automating the store/outlet where you sell your products. 
With technology, you can plan your store layout better and build positive customer experiences impacting sales.
Consider implementing sensors to detect and report which aisles are most crowded and which customers look at the most.
With the data gathered, retailers can determine the absolute best store layout for their customers.
You can also add programmable robots, automated vending machines, and customized retail outlet automation software for managing store processes - right from purchasing to invoicing.
Transform Your Business with Retail Automation
There is no doubt that retail is transforming – and your strategies to reach your customers and provide services should change, too. Keeping a close watch on emerging technologies and trends is essential to bring efficiency to your retail business and decrease costs.
If you believe technology just isn't your thing, don't worry. We can help you get started and build automation software for your retail business that'll add growth to your company's profits with revamped efficiency and productivity.
Contact us if you have queries about implementing automation and digitizing your retail business processes. We will build an automation system that will transform your retail business.
Imaginovation is an award-winning web and mobile app development company with vast experience crafting remarkable digital success stories for diverse companies. Let's talk.
Book A Consultation
Book a meeting with one of our team members and we will help you plan out your next steps. You can also use our calculator tool to receive a rough estimate on your project.