Being a mobile app entrepreneur is a roller coaster ride with so many ups and downs. And, the true journey starts when your app hits app stores.
Your mobile app will be competing with several other mobile apps. And, even if your mobile app idea is unique, you still need to have a solid growth plan to ensure success.
Studies show that more than 90% of mobile apps fail. While some fail because they turn out to be a poor product-market fit, others perish because of the lack of a sustainable growth strategy.
What does this indicate to you as an entrepreneur?
It brings out the significance of having a strong growth strategy for your mobile app to rise above the competition and succeed.
In this blog, we'll be discussing some of the best mobile app growth strategies for 2023.
Let's start with the basics.
What Exactly is A Growth Strategy?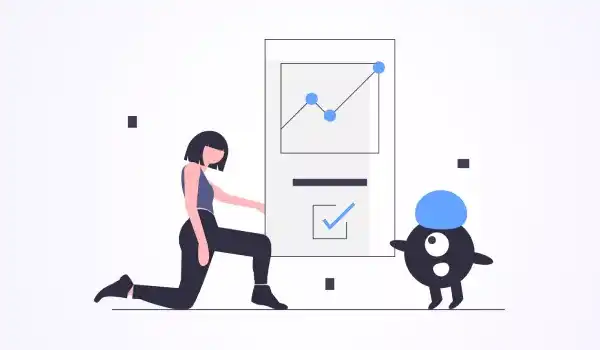 Remember, growth without a strategy is nothing but sheer luck. And, in business, you cannot simply rely on your luck. You must have a strategy.
A growth strategy is defined as a plan of action to capture a wider market share than you currently have.
For some businesses, this means diversifying their product offerings and expanding their reach into new regions. Many others may take a different approach to growth, ensuring they have built the right product and then increasing their reach.
Contrary to all popular beliefs, a growth strategy is not necessarily focused on short-term financial gains – it can be long-term, too.
You can consider applying any of the following four types of strategies as your mobile app growth strategy.
1. Product development strategy – you can expand your market share by building and launching new services or products to serve that market. The new products should either provide a solution for a new problem or add value to solving an existing problem.
2. Market development strategy – you can widen your market share by developing new market segments, increasing your user base, or using the product's current users' usage.
3. Market penetration strategy – you can strategize to infiltrate an already existing market and expand your user base by doing everything you can. You can bundle products, lower your prices, and advertise more once for market penetration.
4. Diversification strategy – you can grow your market share by adding new products or entering entirely new markets.
Companies must understand how to implement the right growth strategies at the right time for their mobile apps to scale wide and expand rapidly.
Creating a Growth Strategy for Mobile App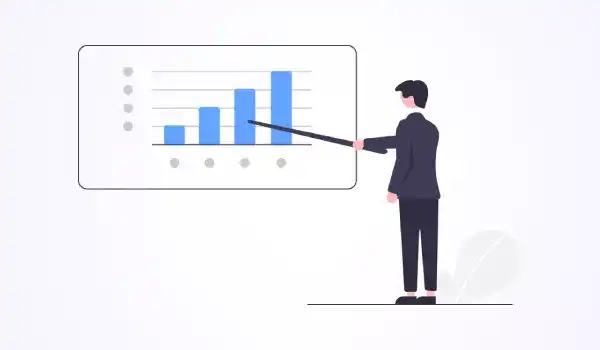 Mobile apps are an intrinsic part of our day-to-day lives.
As per Statista, 2.95 million apps were published in the Google Play Store by 2020 end, whereas Apple App Store published nearly 4.37 million apps by the end of 2020. By 2021, there will be approximately 7 billion mobile users globally.
With so much competition, you can find it difficult to get your user to adopt a new app or switch to your app from a competitor. You must give your user a compelling reason to go to the app store and make that download.
That's why it's all the more essential for you to understand how people use apps. It will help you understand how to attract and engage more users.
Here's how you can define a successful mobile app strategy.
1. Get to know your market really well.
No matter how you opt to market your mobile application, you will not succeed if you do not know the market you are serving and who your customer really is.
Don't be surprised when you see one customer group respond differently to your marketing efforts than another. The better you understand your customer, your efforts to reach and serve them will give an efficient outcome.
Let me share a few ways you can identify your target markets.
Analyze your competitors:
There are many reasons why you must conduct a thorough competitor analysis –
You will get an insight into which customer groups you should focus your attention on.

When you analyze other apps with similar features, it will help you determine what types of customers others are targeting and attracting.

You will also get to uncover relevant market gaps that you can clearly take advantage of – e.g., find customer types that others aren't focusing on.
Identify your ideal customer:
Note everything you know about your user – like what gender they are, where they work, how many kids they have, their income, whom they follow on social media, and what type of apps they download, etc.
Learn how they think and how they make buying decisions.

Try to identify what they don't like about current products.
The more you are aware of your consumer, the better you will reach and serve them.
2. Show up in user search.
Many people rely on their mobile apps to stay productive, on-track, and meet their targets. To share some common examples – on the time-saving front, "delivery" and "pick up" apps have gained popularity. Health and mindfulness apps are also becoming popular. People also look for apps on investments.
Because of the existing competition, promoting apps the right way has become vital.
No matter how beneficial your app is, people must know about it before downloading and trying it. This is what you can do:
You must optimize your mobile app for app stores and search engines.

Publish blogs.

You must submit your app for app review sites.
3. Lean into CLV – Customer Lifetime Value
Besides acquiring new customers, you must focus on retaining your existing users and increasing their CLV (Customer Lifetime Value).
Why?
Because it attracts ongoing engagement and leads to retention.
CLV is a metric to determine how much net profit you can make of one customer over time. A higher CLV would mean customers bringing in more revenue for the company.
You can increase the CLV by taking the following steps:
Improve the onboarding process.

Provide content that keeps customers engaged.

Offer better customer support.

Build relationships.

Collect actionable customer feedback.
4. Apply Artificial Intelligence and Machine Learning
AI and ML technologies can streamline user data, analyze user insights, and engage users in many relevant ways.
You can use the technologies to market your app in a better way.
Let's take a look at how different brands are using various strategies to grow their mobile apps.
Top Strategies That Helped Brands Grow Exponentially
Let us go through growth strategy examples of different brands who achieved massive growth in their companies.
While every company is unique, and you can't copy and paste their success onto your own unique mobile app (product), you can learn a lesson from various approaches followed by them.
1. Twitter
Andy Johns joined Twitter as a product manager in 2010. The social media platform, at that time, was already over 30 million active users strong.
But, you'd be surprised to know that according to Johns, Twitter's user base growth was too slow.
So the Twitter user growth team got innovative and tried a new growth experiment every other day.
The team would select an area to engage more users, create an experiment, and try to add as many as 10,000 to 60,000 users in a day.
The team performed few major growth hacks for Twitter.
The Twitter home page was identified as a bit complicated for its users. Soon after this page was simplified to focus on signups and logins, the user conversion rate improved drastically.

Another growth strategy that worked well for Twitter was to persuade users into following more people during their onboarding. Twitter started suggesting ten accounts to its new users after their signup.
Because users didn't have to encounter an empty Twitter feed, they could experience its value much faster.
This feature enhanced the user retention rate magically.
Today, Twitter is the sixth-ranked mobile app globally, based on the number of monthly active users.
Let's discuss why this growth strategy was successful.
With various apps to choose from, mobile app users' attention span generally remains limited. Companies have to act fast to keep their users from jumping overboard as fast as they board the app.
This may also happen when onboarding new users to your app. If a new user hops on your app and receives little or no direction on how to begin, it'll only be a matter of time when they exit your app.
Twitter made the onboarding engaging but simpler for its users.
2. Netflix
Netflix is the perfect example for the idiom, slow and steady wins the race. It has 204 million subscribers globally.
Netflix has methodically executed the expansion of its user base, with a focus on working with markets.
As one of the many apps amongst other streaming services constantly vying for their user attention, Netflix has approached user growth in its own unique way.
It pondered on the question – why not make it simpler for users to experience Netflix on their mobile devices?
Netflix did the following.
It applied a mobile-first strategy.

It facilitated pre-loading the Netflix app on a mobile device.
How did this happen?
Netflix partnered with Verizon for pre-loads, eliminating the hassle of downloading.
It also enhanced the app's subscriber experience – with things like show/movie previews and teasers and what's coming soon.
It's a growth strategy that eliminates many apps' initial roadblocks – getting people to download the app.
3. Tinder
Tinder is a location-based dating app. It's of limited use without enough potential matches. Tinder soon realized it needed a strategy to attract potential users into using the app and finding a willing dating pool in the app.
To validate the app, people needed to see it in action. Tinder's strategy was to send a team to visit potential users and demonstrate the app in person.
Tinder invested in visiting colleges to manually help signups from their target audience – the millennials. This move increased their user base from less than 5,000 users to over 15,000.

Initially, they got groups of women to install the app.

Then they got a group of men to install the app. Both could now see value quickly because the app was now used.
Tinder had realized that to find the right growth strategy for their app, they had to understand what it will take for its users to see it working.
By 2013, Tinder shifted its marketing tactics from only colleges to different cities. It also conducted launch parties.
Using Tinder is highly addictive, fun, and easy.
Tinder's founding team has stated:
"It's important to understand that when you're designing a product for mobile, the behavior for mobile–and the rules and expectations for users–are very different than on the web."
You should not underestimate app design's potential on its growth because it closely relates to the user's overall experience.
4. Runkeeper
Do you understand one of the biggest reasons for app churn?
It is a lack of user engagement.
That's why app marketers experiment with different tactics to keep users appeased.
The fitness tracking app, Runkeeper also offers few invaluable lessons to marketers.
Runkeeper offers a user-friendly experience. We all know that followig a disciplined approach towards fitness is never easy. Getting started at the Runkeeper is super easy and simple. It is full of tips for the entire process. Users can personalize the experience by choosing a route, selecting music, or even picking a training schedule.
The Runkeeper leveraged push notification and combined it with historical user-data. This way used to send push notifications to its users, reminding them of an impending run, thus keeping the motivational level high.
Runkeeper understands the value of a reward on goal completion by its user. There is a personalized incentive to users based on their exercising schedules.
Develop A Successful Mobile App with Imaginovation
There is no secret recipe for a perfect mobile app growth strategy. You have to keep in mind the target audience, the market, product, and services it offers.
By applying the strategies discussed here, you can significantly boost the strength of your user base, user engagement, and retention.
Try new things, and be innovative.
If you want to build the most impressive and innovative app for your business and develop the right growth strategy around it, get in touch with us.
We are an award-winning web and mobile app development agency with vast experience in crafting remarkable digital success stories for diverse companies. Let's talk.
Book A Consultation
Book a meeting with one of our team members and we will help you plan out your next steps. You can also use our calculator tool to receive a rough estimate on your project.