Logistics involve many variables - It is all about transporting the right package to the right person at the right time, in the right condition, and at the right cost.
Customer service for logistics has come a long way from just getting the goods delivered from one point to another. Nowadays, customers expect total traceability throughout the delivery process.
However, this is easier said than done.
Besides, logistics firms also struggle to get insight into demand estimation and capacity allocation.
Logistics companies being the backbone of every sector, continue to evolve. But this progress comes with challenges.
This is why logistics players must understand their business's critical issues and probable solutions to stay relevant.
If you are a logistics enterprise, keep reading to learn about various challenges you might face and how you should address these challenges.
Key Challenges Faced by Logistics Businesses
The logistics industry plays a vital role in the smooth functioning of global trade and commerce. Despite its significance, it faces several challenges that hinder its growth and efficiency.
From managing the increasing volume of goods being transported to dealing with unpredictable weather conditions, logistics businesses must overcome numerous obstacles to succeed.
Here we will delve into the key challenges faced by logistics businesses and how they impact their operations. Stay tuned to learn more about these challenges and find ways to overcome them
1. Boosting delivery service while reducing transportation costs
Transportation costs are a significant part of a company's overall logistics budget. With the fuel price rising, customers pay the toll by paying more for shipping.
Logistics managers are concerned about rising fuel prices and thus plan their transportation routes accordingly. Moreover, a major goal of transportation management is what the entire supply chain wishes for - customer satisfaction.
Delays can be a real problem here because customers will look for alternatives if deliveries take too long.
In such a scenario, boosting delivery service while bringing down transportation costs is a big challenge.
2. Setting standards for suppliers and partners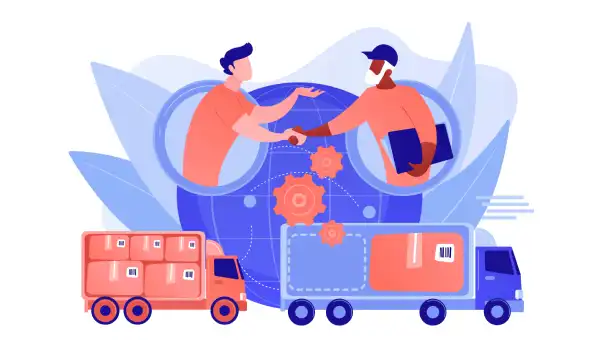 Some logistics companies regularly schedule multiple deliveries with different supply chain managers. This can lead to confusion if firms operate under different standards.
Moreover, logistics operations are much more cohesive and streamlined when each service follows the same loading and unloading standards. But this coordination does not happen by default. Instead, it involves maximizing supply chain visibility for all members through interconnected electronic networks and smart technology.
Varying communication measures and procedures that suppliers and partners follow lead to an insufficient supply chain and wasted time.
3. Real-time inventory management
Keeping aware of your inventory levels can positively impact your supply chain. But ensuring you have real-time visibility of your inventory at all times, to know when stock needs to be replenished, is challenging.
Furthermore, the supply chain often needs to track and manage inventory from multiple warehouses and locations. This can be difficult, especially if your systems aren't centrally connected.
4. Bring down warehouse management errors
During their workday, most warehouses perform multiple operations on each item. These operations are strung together to create workflows like assembly lines.
But when a warehouse workflow isn't organized well, you may find that the same operation is being performed more than once (accidentally). For example, in the case of an order pickup. This happens more often in bigger warehouses than in smaller ones since there's more space and inventory to deal with.
5. Manpower management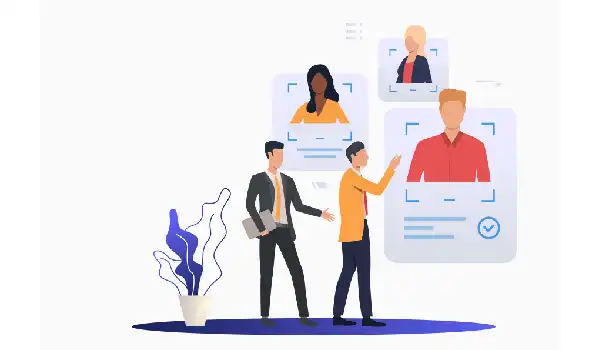 Human resources are most valuable in logistics, though some processes can be enhanced with the help of logistics software.
Team members at every level – various leadership roles, contractors, administration - need a good attitude and stress management work skills.
This can be difficult to implement, primarily because of the work dynamism and the location of the participants performing logistical functions. Another difficulty is that workforce management requires great precision regarding work schedules, job responsibilities, communication, operational consistency, etc.
Besides, some logistics companies have specifics that can't be taught in any university. So they require an additional set of training.
Logistics is experiencing a shortage of skilled labor and specialized experts. Modern technology has increased the demand for a technically trained workforce, but most laborers are underqualified, overworked, and lack the necessary skill sets to ensure the process is efficient.
As a result, these businesses confront significant workforce turnover, increasing training expenditures, and underperforming human resource departments.
6. Processing massive information
Ensuring timely and accurate documentation is a headache for logistics professionals.
The process involves dealing with many figures, data, and compliance with legal deadlines. All of this requires a great deal of concentration in coordinating and tracking orders and administrative work, which can only be adequately done with automation.
7. Investing in the right tech
Technology is vital to a logistics company's success and benefits the industry, though most businesses face a different challenge: Who will pay for it? Is it right for me?
The logistics industry is rife with companies that cannot afford the technology they need.
Besides, supply chains are becoming increasingly complex, and business tech is evolving rapidly.
Moreover, investing in the right tech and finding the right opportunity to do so is a challenge for many companies.
All this is causing many companies to invest more than they need in electronic hardware and software trends.
8. Managing complex systems
The logistics sector is incredibly fragmented, requiring expert management of multiple teams, services, and networks.
As businesses expand their operations and markets, this will naturally involve more processes and dealing with people across time zones. Transparency is vital, but the supply chain crisis has exposed how fragile some of these processes can be.
Only 22% of companies have a proactive supply chain network. It means they can easily adjust to sudden changes in supply or demand before they become critical.
Unfortunately, many entrepreneurs have found it difficult to restore and restructure their logistics networks due to the pandemic, which has made growing costs even more challenging than ever before
9. Handling changing customer expectations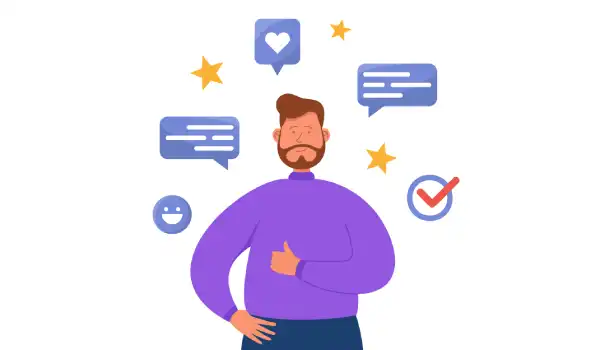 Over the past year, eCommerce sales have skyrocketed. As a result, the Internet has transformed the way we shop.
Retailers that once required customers to visit their brick-and-mortar stores can now reach consumers with just a few clicks of a mouse.
Online marketplaces have become popular among consumers due to their convenience over traditional shopping approaches, such as visiting physical stores.
But new preferences come with high expectations. Handling new customer expectations can be challenging for all logistics firms. Customers want to know where their products are and when they will arrive. As a result, speed and convenience have become the key performance indicators for logistics operations.
How to Overcome These Challenges Using Technology
Here's how you can overcome these challenges with the help of technology:
1. Incorporate a multichannel system for customer communication
A supply chain department should be able to reach out and touch all your customers, no matter how they prefer to communicate - email, chat, or call.
Implementing a technology solution ensures you stay connected, manage all your service requests from a single unified interface, and match the best channel for the task at hand.
In short, you'll be able to meet your customer where they are most comfortable.
2. Digitization of business processes
Digitalization can make your logistics enterprise more agile and efficient. How?
It can automate time-consuming, routine tasks such as manual paperwork, production, inventory, shipping, and more.
Digitalization helps enterprises handle volumes more effectively and reduce human errors.
It also helps connect the different moving parts in the supply chain and create a centralized information system. In addition, digitalization enables enterprises to analyze vast amounts of data quickly to gain actionable insights.
For example, your automation app can help you track items via barcodes and a scanner. As a result, the volume of possible errors reduces to zero, and the manual work needed minimizes.
In addition, it can influence strategic outcomes due to cutting down on operational and labor costs.
3. Assets tracking through IoT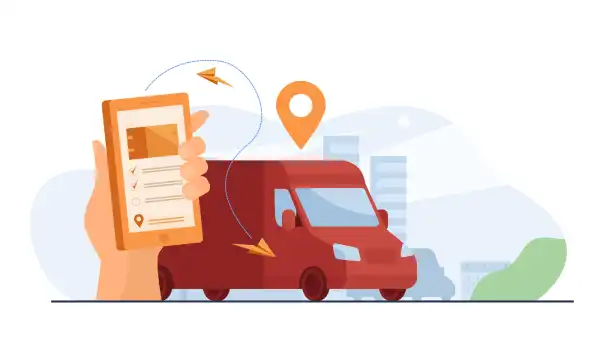 Thanks to the power of IoT, supply chain managers can now track their shipments and monitor parcel conditions.
RFID chips, mobile sensors, and smart devices can track and authenticate products and assess various environmental factors of shipment, such as humidity, light levels, temperature, movement, speed, etc.
In addition to facilitating fleet management solutions, IoT also aids in improving workflows, customer satisfaction, and security. This ultimately reduces the probability of piracy.
4. Implement real-time communication
Whether your business is local or global, communication is critical.
Your supply chain members must constantly communicate with each other at all times. As a result, communication issues are one of the biggest challenges facing logistics businesses today, especially when communicating with distant companies that don't have offices nearby.
Real-time communication can help solve many problems during an emergency; for example, tech support consultants set up cloud services and IoT devices during the pandemic so that warehouses and transportation companies could communicate quickly with each other.
5. Add robotics and drone tech in warehouses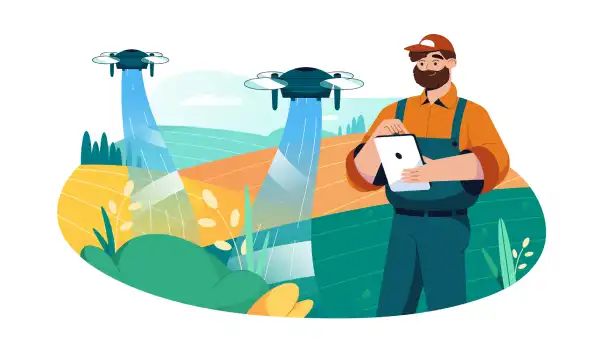 The use of robotic and drone technology in warehouses has led to a limitless workforce environment that does not require additional expenses.
Robotic manpower machines help sort through packages faster, place shipments on the correct shelves or shipping containers, and ensure packages do not have any defects before shipping.
Companies such as Amazon have already started incorporating robotic drone technology into their daily use, optimizing their shipping time for a fraction of the cost.
6. Offer segmented services
When it comes to sharing information via a single platform across a channel of departments, you can rely on the ability of segmented and customized technology like Blockchain.
Data sharing across a supply chain enables better transparency. A layer of trust is created between the brand and the consumer.
Use blockchain technology to track a product's life cycle and ownership transfer from origin till it reaches the customer and in-between, even as it changes hands between the manufacturer, retailer, and customer.
7. Use autonomous tracking & AI to cut transportation costs
The logistics industry is gradually starting to use autonomous tracking technology and artificial intelligence to reduce the cost of transportation.
Transportation costs are a significant part of a company's overall logistics budget. With the fuel price rising, customers pay the toll by paying more for shipping. Many businesses are currently suffering due to the FedEx rate increase in 2023, and that's a problem that isn't so easy to solve.
With Autonomous tracking, you can use sensors on the vehicles to create an intelligent vehicle that can improve fuel efficiency and evaluate road conditions while it is being driven.
FedEx has been using this technology for a while now, gathering data from its vehicles and fleets to run routes more efficiently.
Real-time location tracking helps know when a destination has been reached. This type of logistics software is also helpful in building the most optimal delivery routes, as well as for schedule management.
8. Build a customized eLearning solution for your staff
The best enterprise solution is a Learning Management System.
It has all the tools you need to create interactive courses, so your employees can prepare for the new project as soon as possible.
You can track your team's progress and lead them in the right direction, answering questions via chat.
This also means you won't have to pay for instructors or look for education space--or even worse--have your employees' work time wasted on attending courses somewhere far from the office.
Build Robust Logistics Software Solutions with Imaginovation
With an extensive experience in supply chain management and ERP solutions, Imaginovation creates the perfect logistics software solutions for different industries.
From packaging to transportation, from forecasting to fulfilling the order, our solutions can be customized to suit the needs of your business.
So if you are looking for ways to improve how your company delivers products, we can build customized logistics solutions for you.
Imaginovation is an award-winning web and mobile app development agency with vast experience crafting remarkable digital success stories for diverse companies. Let's talk.
Book A Consultation
Book a meeting with one of our team members and we will help you plan out your next steps. You can also use our calculator tool to receive a rough estimate on your project.