Analytics is one such tool for the supply chain that helps a business understand its data well and helps it make informed decisions about its logistics and transportation processes.
If you wish to understand how data analytics can help you make fact-based decisions in your supply chain, you're at the right place.
Let's read on to uncover how it can improve your company's profitability
What is Supply Chain Analytics?
Modern supply chains generate vast volumes of data.
Supply chain analytics uses technology to make sense of that data.
Supply chain analytics is a process that analyzes data collected via supply chain systems and applications to uncover patterns that you may otherwise miss, generate insights, and extract value.
The data is gathered at various supply chain touchpoints. It is then assessed and converted into critical decision-making information related to the supply chain's planning, purchasing, staffing, logistics, transportation, etc.
Many emerging technologies such as Big data, cloud, Python, or R are used for supply chain analytics.
If you are still wondering what areas of your supply chain the analytics can transform, my answer is about every size.
So, you can transform all areas with supply chain analytics, whether inventory management, product traceability, order management, or shipping.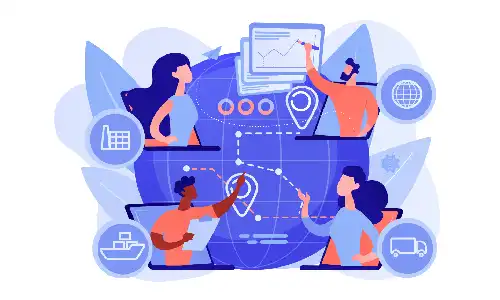 Different Types of Supply Chain Analytics
Supply chain analytics is broadly categorized into the following four types. Each type has its own merits and importance in modern supply chain management.
Let's take a look:
1. Descriptive Analytics
Descriptive analytics uses historical data on your supply chain to figure out:
What has happened in the past, and
What is happening now
In short, descriptive analytics identifies patterns/trends in your business and areas of over or under-performance.
How do you gather this data?
The information could come from internal sources as well as external. For example, use that if you already have an internal supply chain execution software. In addition to the internal software, some external systems can help you gather information across the supply chain covering all the essential aspects – suppliers, distributors, customers, sales channels, etc.
Analytics then compares the same data from different periods and identifies patterns and trends worth noticing.
This form of analytics offers you the context you need for future actions in your supply chain.
2. Predictive Analytics
It uses your supply chain data to answer a critical question – what could happen in the future?
Predictive analytics helps you understand the most probable outcome or future scenario and its business implications.
For example, you can predict disruptions and possible risks using predictive analytics.
With the predictive style of analytics, you can find relationships in data that are not readily apparent with other forms of analytics. As a result, it offers essential information for planning and addressing contingencies. 
3. Prescriptive Analytics
Prescriptive analytics is all about using the data to suggest the best course of action. However, it goes further than just forecasting and helps businesses solve problems.
It is a forward-looking future state or alternate path analysis. It adds a lot of value to the business because it offers future-looking insights into the business, prescribing solutions. Prescriptive analytics assess and determine new ways to operate to better optimize the outcome of your supply chain in terms of cost and service.
4. Diagnostic Analytics
Without insight into the probable cause of problems, businesses would be flying blind. Isn't it?
This is where the diagnostic method of analytics is used. It helps businesses troubleshoot areas of concern before they turn into big problems. It offers ways to quickly spot emerging opportunities and improve supply chain efficiency and effectiveness.
It uses data mining and correlation analysis to answer another set of important questions related to the "why" of your business.
For example, questions about how and why sales in a specific region are impacted.
How Can Supply Chain Analytics Make Your Business More Profitable?
Traditional supply chain management methods limit individual supply chain units. Therefore, it creates a manual need to update the status after any transaction and communicate it with other teams. The biggest issue with this method is that no matter how quickly communication happens, a gap always exists. In addition, consolidating data between supply chain units cannot be error-free and fast.  
Fortunately, with modern supply chain analytics technology, you can use the entire supply chain's massive data to your advantage innovatively and improve your company's profitability.
With supply chain analytics, you can:
1. Improve Accuracy in Planning
Supply chain analytics can accurately predict future demand by calculating and analyzing customer, supplier, and distributor data.   
When that happens, you can organize your supply chain well.
For example, it allows you to decide which operations/products should be cut down when their demand slips or becomes less profitable. Thanks to supply chain analytics, you can also understand your customer needs after an initial order. Careful planning also helps you timely inform your vendors about any changes.
2. Boost Risk Management
Supply chain analytics helps you identify known risks and predict future threats. It becomes possible by basing your analysis on patterns and trends throughout the supply chain.
You can easily avoid significant exposure to unknown but probable risks and better understand your organization's situation.
For example, supply chain analytics can tell you about the major pending issues you may have to face long before they occur. This knowledge can save you avoidable expenditure and precious time.
3. Improve Inventory Management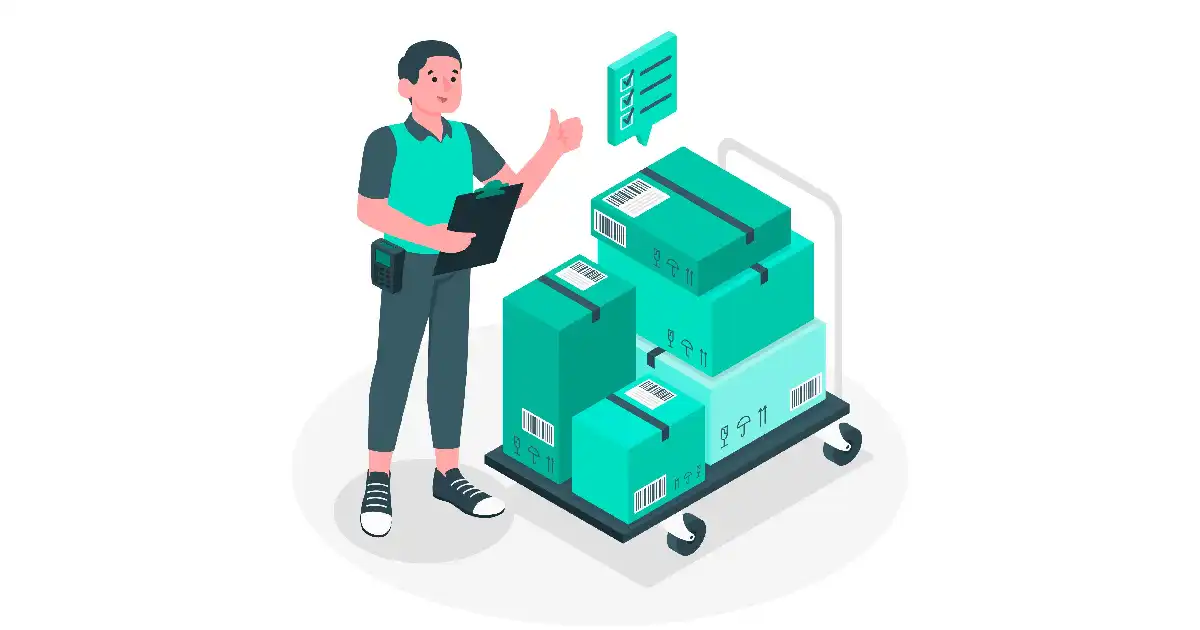 Inventory management is yet another complex process prone to expensive disruptions if not addressed.
Inventory managers must deal with deadstock or delayed shipments while managing their inventories.
With a competent supply chain analytics tool in the inventory, you can find the answer to the following questions.
How much inventory is enough to serve future demand?
How much is in excess, and how much is insufficient?
What are the causes of either excess/insufficiency?
Which areas need to be improved and why?
For example, McKinsey shares that when a manufacturer investigated the causes of excess inventory and identified slow-moving parts, it could make the following changes. As a result, it brought down the volume of slow-moving inventory by one-third, increased its spare parts revenue by 3 percent, and improved gross margins by more than 60 percent.
4. Bring Efficiency to Logistics and Transportation.
Supply chain analytics tools can optimize logistics and transportation management.
There is increasing pressure to excel at logistics and transportation.
Companies have little room for mistakes in achieving last-mile deliveries and cold chain logistics. After all, customers do not like to buy from a retailer after an unsatisfactory delivery experience.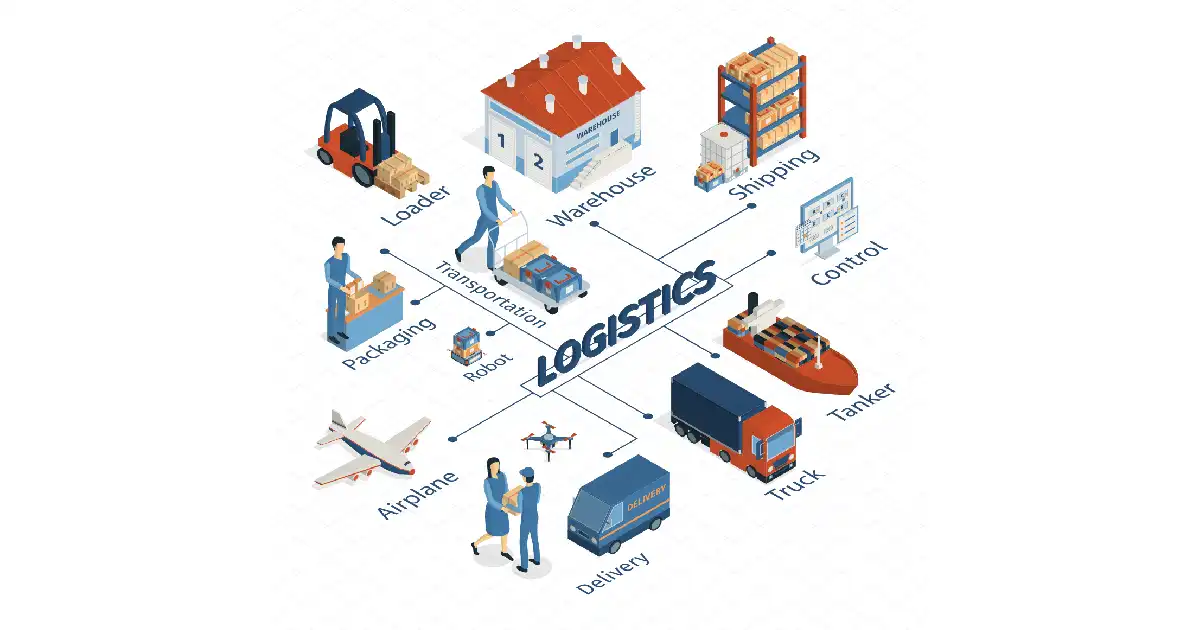 Integrating analytics solutions for your supply chain's logistics and transportation can help you with the following:
Efficient asset movements between locations.
Bring route optimization and cut down costs associated with different transportation routes.
Better fuel consumption and management.
Improve on-site personnel performance.
Better warehouse operations.
Shipment tracking and remote management.
Reduce delays.
5. Process Optimization
Applying diagnostic or predictive analytics solutions to your supply chain management leads you to discover low-value processes. You can then optimize them and plan for emerging risks and disruptions.
For instance, Lenovo managed to reduce the time of responding to supply chain disruptions by 90 percent — from days to minutes. The company managed to do this by adopting predictive analytics.
6. Become Lean
A lean supply chain means minimal wastage. Supply chain analytics makes this possible.
You can apply supply chain analytics to monitor the warehouse, suppliers, and distributor channels, partner responses, and customer needs for data-driven decisions.
When you start focusing on lean operations in your supply chain, you'll be able to bring down unnecessary costs. Once that happens, your company will start seeing more significant profit margins. 
7. Improve Customer Experience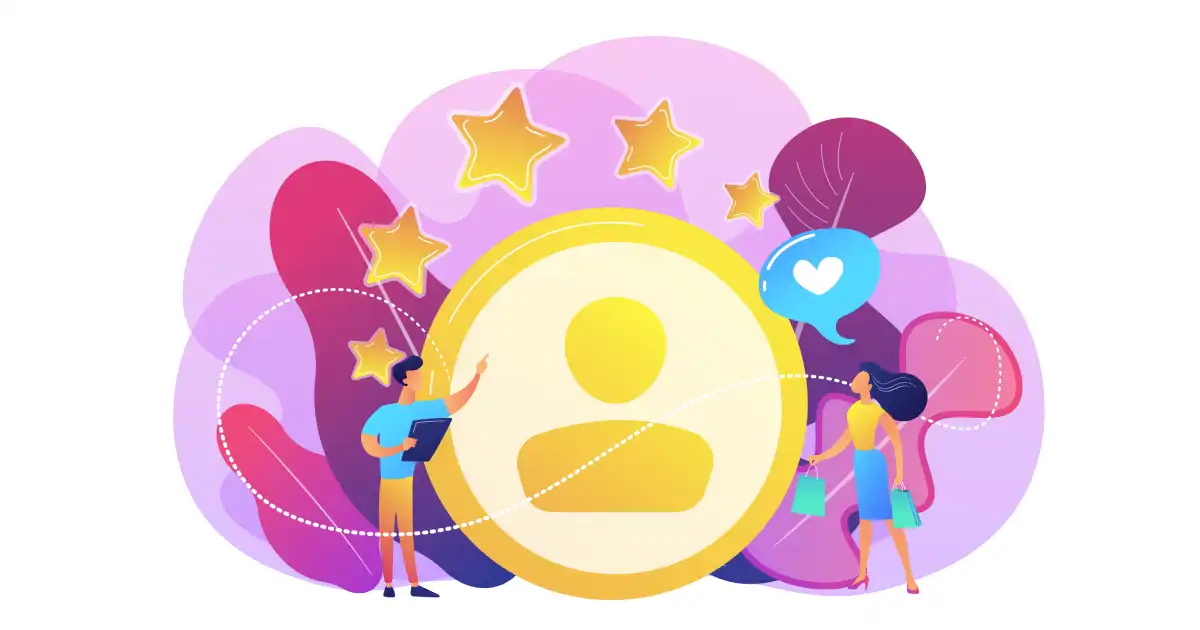 What makes for a good customer experience? – Quickly addressing disruptions (if any).
When you keep your delivery promises, customers stay loyal. Supply chain analytics leads to improved supply chain management, by which you decrease the loss of customers to competitors. 
Investing in supply chain analytics can bring visibility and transparency, improving operational efficiency, resilience, customer experience, and profitability.
Implement Supply Chain Analytics with Imaginovation
Businesses worldwide are gearing towards newer platforms and supply chain analytics solutions to reap benefits.
These benefits include operations benchmarking, traceability, risk detection, forecasting, and whatnot!
If you want to stay ahead of your competition, contact us at Imaginovation to redefine your supply chain's visibility.
We will help you turn your data into valuable insights
Imaginovation is an award-winning web and mobile app development company with vast experience crafting remarkable digital success stories for diverse companies. Let's talk.
Book A Consultation
Book a meeting with one of our team members and we will help you plan out your next steps. You can also use our calculator tool to receive a rough estimate on your project.