Transportation companies that deal with large volumes of goods often struggle to effectively manage their yards, leading to lost time and inefficiencies.
Without an organized system in place, it can be difficult to keep track of incoming and outgoing shipments, maintain inventory accuracy, and optimize the use of space.
This can lead to frustration for both employees and customers and eventually hurts the bottom line.
Fortunately, the development of a yard management system can provide a solution to these challenges. In this complete guide, we will explore the steps involved in creating an effective yard management system for transportation businesses. By following these steps, you can streamline your yard operations, increase efficiency, and ultimately improve your overall business performance.
What is a Yard Management System?
Yard management is the process of efficiently managing the movement and storage of goods within a transportation yard or warehouse. It involves coordinating various activities such as inbound and outbound shipments, trailer management, and inventory tracking to ensure that the right goods are in the right place at the right time.
A Yard Management System (YMS) is a software solution that helps transportation companies automate and streamline their yard management processes.
According to a report by MarketsandMarkets, the global YMS market size is projected to reach USD 6.1 billion by 2025, growing at a CAGR of 15.2% from 2020 to 2025.
YMS solutions offer real-time visibility and control over yard operations, enabling companies to optimize space utilization, reduce wait times, and improve efficiency. They typically include features such as appointment scheduling, gate check-in and check-out, dock door management, and yard task management, which help companies to achieve operational excellence and meet customer demands.
Advantages of YMS in Transportation Businesses
In recent years, the rise of big data and artificial intelligence (AI) has helped the supply chain landscape to evolve. Companies now realize the benefits of a robust YMS.
Here's something to mull over: according to a study, a new YMS software ensures an opportunity to cut down company expenses by $0.21 per mile for the carrier and gain approximately the remaining yearly income. Plus, the study also highlights that many carrier detention problems could be solved with enterprise yard management (YMS) deployment.
The good news: it's time you get ready to catch up and start reaping the benefits of YMS. Here's a peek at some of the top benefits.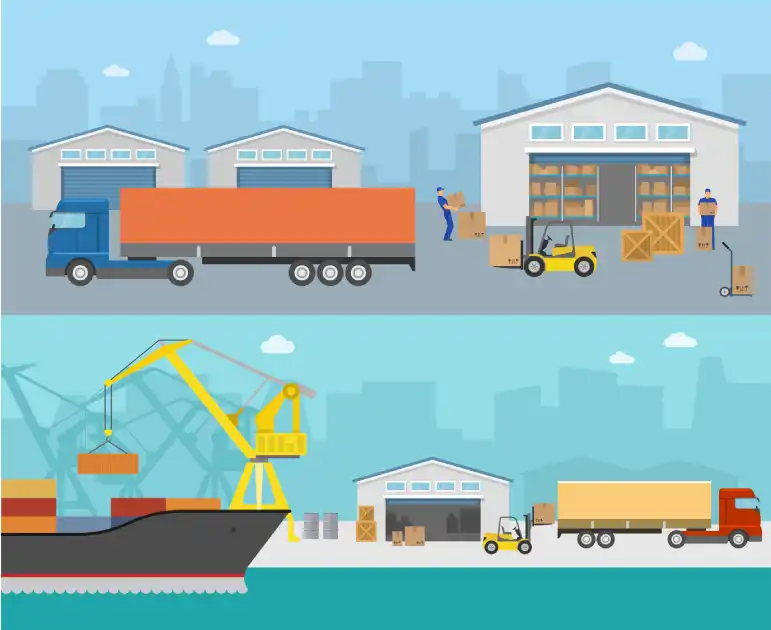 1. Provides real-time visibility
Think about it: you may wish to have a clear picture of your asset locations and operational status. With a next generation-YMS software, you can get real-time visibility to asset locations.
The system uses RFID (radio frequency identification technology) for faster and more accurate tracking. You can monitor the delays in the visit cycle. Plus, the system allows you to accelerate operations, including quickly identifying available trailers for outbound loads. The YMS offers real-time information on the trailer locations in the yard. Furthermore, it allows employees to move trailers efficiently across the staging area and docks.
Thus, today's state-of-the-art YMS solutions can deliver in-transit visibility with significant ROI and operational impact. Moreover, it comes with additional benefits like appointment management, dock scheduling, and performance metrics to support continuous improvement.
2. Enhances operational efficiency
YMS improves operations, reducing choke points such as yard congestion and queuing at throughput and exits. The implementation of technology for tracking and real-time updates, it improves spotter move times.
Plus, it enables shuttle drivers to digitally receive and confirm the completion of move requests, eliminating radio communication. The process is more systematic and efficient than radio communication and conventional systems.
3. Secures your supply chain, making it safer
A yard is a busy place, with many inbound and outbound containers moving quickly. In such a scenario, safety is paramount. A YMS can resolve any associated risks by having people manually walk around and monitor operations.
With a YMS, there is increased visibility, enhancing yard safety. What's more: the YMS records the entry and exit of all trailers, drivers, and trucks consistently. The system also ensures that the seals are checked, and all damages are recorded with the associated shipment data.
The YMS records trailer movements automatically and helps maintain an audit trail for security and loss prevention. Furthermore, the documentation enables effective incident tracking and report development.
4. Facilitates collaboration with carriers
YMS helps to run the yard by networking and collaborating with other organizations. Often shippers see visiting carriers as customers; in fact, top shippers and third-party logistics providers (3PLs) collaborate with their carriers. At times, you will also find that they give carriers access to their YMS to receive real-time shipment notifications.
When yard operations are automated, they result in lower demurrage costs, reduced driver detention fees, and increased throughput. The final stage helps to increase customer satisfaction. Furthermore, a proper YMS ensures that the right products are delivered to the right customer at the right time.
5. Cost reduction
Supply chain professionals work towards the reduction of costs across an organization's yard operations. In this context, an effective YMS helps with a reduction in costs; it leads to a reduction in demurrage and detention expenses.
How?
The automation process helps with decreased costs. Plus, it works on managing appointments, which ensures smooth carrier operations.
With a robust YMS solution, one can expect a reduction in labor costs, as yard workers spend less time making calls, searching for inventory, or investing time in completing manual tasks. Automating yard operations with a robust YMS leads to lesser idle time, lower driver detention fees, and increased throughput.
6. Continual process improvement
A robust YMS solution offers shippers and third-party logistics providers with data, reports, and analytics that help KPI setting and measurement. The insights can help managers map performance expectations—when they aren't satisfactorily met, they can quickly tweak the functions of the supply chain that need correction and intervention.
7. Improved customer service
Think about it: yard management is somewhat related to inventory; thus, it gets easier to service the customers. With a good YMS, order fulfillment gets more manageable, and with improved visibility translated into Good-In-Transit, it is easier to service customer orders.
Common Types of YMS
When it comes to the types of yard management systems, the market has two primary types - here's a peek.
1. Full-fledged YMS software solution
The full-fledged YMS software is a comprehensive solution, offering extended functionality and opportunities. The solution provides both essential and advanced features. Thus, some vendors offer two separate YMS parts, which include features for dock appointments and yard operations control. Moreover, there is extended support for smartphones.
The custom version for yard management is handy for diverse logistics domains, including manufacturing, chemical supplying, food supplying, and third-party logistics.
Pros:
Offers custom analytical system and tools
Provides comprehensive features with a choice of advanced capabilities
Cons
Needs more time for development
Needs more financial resources
2. YMS functionality integration
Picture this: your supply chain business owns a ready-made warehouse management system (or a transportation management solution), and you wish to expand your capabilities. In such a scenario, you will find YMS functionality integration quite handy. You can partner with companies that architect enterprise resource planning software or system applications and products but also have expertise in YMS module creation.
Yard management tools for integration comprise dock appointments, gate control, real-time yard asset tracking, workflow optimization, and more. The opportunities can be extended depending on the size of the entities who wish to use the solution.
Pros:
Helps expand the existing system
Reduces costs
Cons:
Offers limited functionality
Offers complex integration for ready-made solutions
Also Read: A Comprehensive Guide to Building a Freight Management System
Key Components of a Yard Management System
YMS solutions are getting more intelligent! That's good news—as managing a yard is getting easier. It's exciting to find features where using an intelligent dashboard is incorporated. Companies must consider must-have features like gate, dock, and truck management.
1. Real-time tracking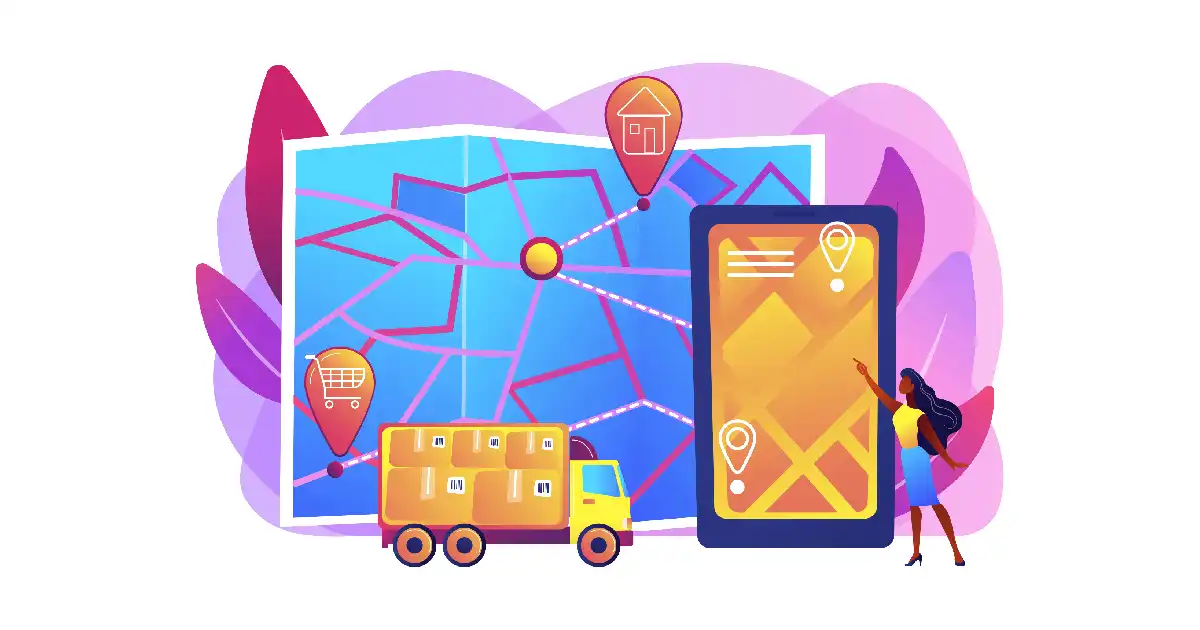 Track all your yard assets, including everything managed in the yard, such as trailers (and their contents), yard trucks, and yard drivers, in real-time on a dashboard. Thus, at the click of a mouse, one can know:
where trailers are parked
who came inside the gate (including the out information too)
how many empty trailers are accessible for shipping (or even missing)
what are the whereabouts of your yard drivers (what are they up to)
how far are you behind schedule
Additionally, you can also track the movements in and out of the warehouses.
2. Dock scheduling and management
When talking of yard management, the first thought that comes up in people's minds is the visibility of yard assets. In this context, one must understand that scheduling live inbound and outbound loads can help increase the visibility of incoming volumes. Plus, it can help smoothen out the workload on your docks. Scheduling outbound helps to eliminate overload, delays, and setbacks.
Furthermore, there is the dock appointment feature, which helps eliminate tiring calls and messages. The software enables ferrymen to independently select, set, or even reschedule an appointment.
Thus, appointments scheduled in advance will be accessed through the dock management tool. Moreover, carriers may also have access to your YMS software and receive important notifications with further directions to automate the entire procedure.
3. Yard driver task optimization
One of the costliest aspects of your yard operation is managing dedicated yard drivers. The key to efficient yard management is effective trailer move or task management.
A good YMS should focus on eliminating trailer moves (tasks) by combining move requests and optimizing each move to use the least resources. Developers typically work on the YMS, which is easy to set up and still sophisticated in its optimization algorithms.
4. Gatehouse management
In the context of the gate, one of the key features that you'd want in a YMS is whether it enhances the arrival and departure processes. The gatehouse is a critical facet of the security of the facility. Plus, it is the first contact with the driver when they arrive on-site. Thus, when a truck with a trailer enters the yard, the truck gets checked in. Next, the parking space is checked and allocated, and the dock appointment is scheduled.
The YMS that blends automation helps streamline procedures at the gate. Furthermore, it makes the check-in and check-out of the yard tractors, yard trucks, trailers, tractors, and shuttle trucks faster.
5. Yard management analytics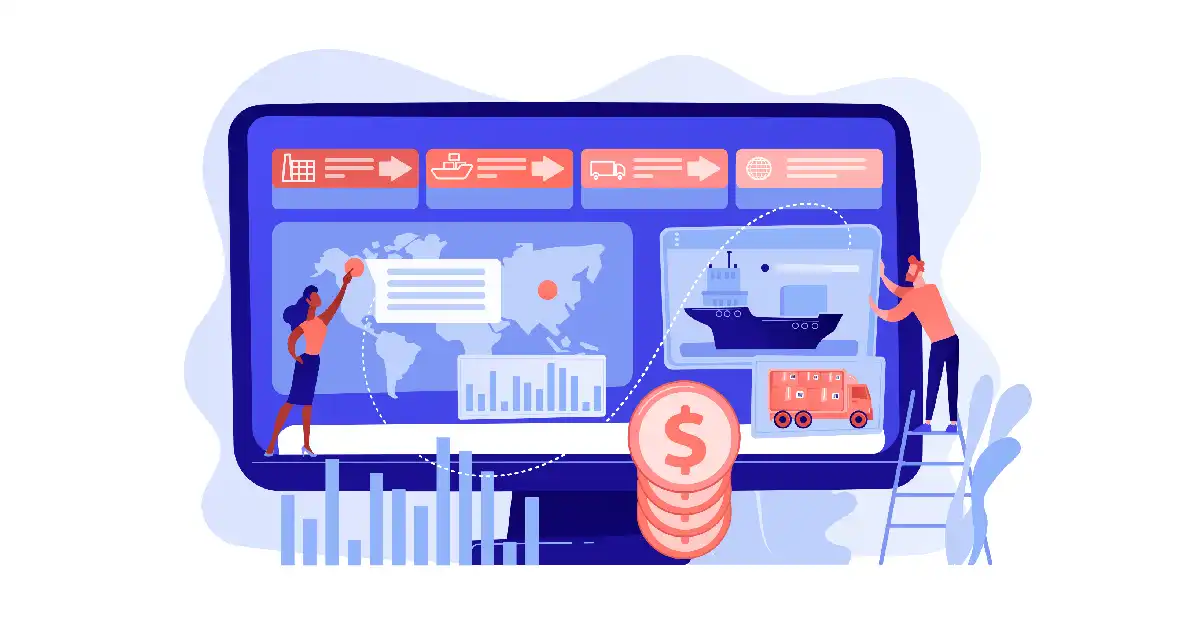 Yard analytics can be convenient; they give insights that can help to make decisions to improve your yard. The basic yard analytics include throughputs, wait times, and door arrival to departure time. Plus, one can find additional KPIs like carrying costs and picking accuracy, which can also be calculated.
6. Integration into external systems
One must always consider leveraging the functionalities of a YMS and connecting it with other information systems. Thus, integration into a transport management system (TMS) or a warehouse management system (WMS) will eliminate duplicate data entry and maintain continuity between systems.
Moreover, it is best to consider integrating into vehicle telematics systems, allowing your operation to leverage vehicle position data within the yard.
Things You Need to Know to Develop or Integrate YMS
If you are considering developing or integrating a Yard Management System (YMS) into your transportation business, there are several important things you should know. Here we will cover some key considerations that will help you make informed decisions when it comes to developing or integrating a YMS solution.
Identify the software systems involved
The market has plenty of software options—so one needs to research and plot down the benefits of each software that can be the best fit to feed information to your YMS.
One needs to look at various WMS, ERP, and TMS, which feed information to the YMS. Thus, the information feeds can significantly improve operational efficiencies and boost the information accuracy of your entire yard operation.
Identify data-sharing capabilities
After plotting down the software system options that are integral parts of your yard operations, you'll need to look at the data-sharing capabilities of each system. Plot down the one that fits your needs based on what can be shared and what can't.
Remember: to analyze all current and future software implementations and determine their data-sharing capabilities. Moreover, it is good to note that the level at which data can be sent and received between integrated systems determines how strong your yard operations can be as a whole.
Identify actionable touchpoints
Next, look at exploring actionable touchpoints for automation. For instance: try and find out what needs explicit automating. Automated systems expand your real-time visibility, optimizing your yard operations from all ends.
Thus, visualizing how assets and tasks move through each system will help determine key points that may be inefficient for future tasks. It is critical to take action on those touch points with automation, which will allow future vital decisions to be streamlined and boost efficiency.
Plan the project
It's time to plan the project—and a good starting point is to lay out all the requisite steps and work around a comprehensive strategy, outlining each detail of getting the automation of your YMS. Next, it's time to implement and execute your plan into action.
Execute and implement
Finally, after implementing the project, you need to find the right fit people who can get involved. The process involves onboarding the best-fit personnel and selecting and employing software vendors to help and direct. Plus, it will include building a team you can rely on and feel confident that your plan can be executed as smoothly as possible. Finally, you're all set to watch the automated system work seamlessly.
Pointers to consider while Integrating YMS
When investing in a good YMS, keep these small pointers to integrate your YMS.
Assembling requirements: You need to note that the YMS will manage the overall processes of the yard. All you need to do is to assemble it well with your existing systems and devices.
Project planning: You need to plan according to the pace of your requirements. Therefore, remember to choose the features and functionalities accordingly, so you don't need to make massive changes throughout the year.
Select a credible vendor: Your YMS efficiency and software depend on your vendor. Thus, it will help if you make sure to pick a credible one.
Wrapping Up
Think about it: the global market for dock and YMS is projected to reach a revised size of US$7.3 Billion by 2026. With the market already poised to witness robust growth, it is time to adopt new trends and technologies to provide better services at much lower costs.
The time is ripe with the emergence of cloud technology, AI, and IoT, and utilizing these technologies can help you maximize the performance of your yard. Dive in and enjoy the growth opportunities of the yard management systems market in the near future.
Build a Powerful YMS with Imaginovation
To gain a competitive edge in the warehouse and logistics sectors, you must partner with a technology provider who can walk you through designing and developing a robust YMS.
If you need to build a game-changing solution, talk to us.
We are an award-winning web and mobile app development company in Raleigh with incredible experience driving growth with technological advancements in the transport and logistics segment.
Let's talk.
Book A Consultation
Book a meeting with one of our team members and we will help you plan out your next steps. You can also use our calculator tool to receive a rough estimate on your project.