Cloud computing has become an essential requirement for most businesses.
In today's rapidly changing, hyper-competitive business environment, the cloud offers you what you need, right when you need it, whether you're on your laptop, tablet, or smartphone.
And that's what makes the cloud unique, all that you need is an internet connection. While the cloud isn't a new technology, a massive rise in its adoption has made it quite revolutionary.
It has completely transformed business computing by offering IT services without speed, storage, scalability, and flexibility restrictions.
But what does cloud computing mean? How is it beneficial for your business? Which industries have been transformed with the help of cloud computing?
Let us begin and learn some cloud fundamentals.
What is Cloud Computing?
Cloud computing is the on-demand delivery of computer services and IT resources over the Internet on a pay-as-you-go model.
Rather than purchasing, owning, and maintaining physical data centers/servers, the cloud allows you to remotely store and access tech services, data, and applications on an as-needed basis from cloud providers of your choice.
Most corporates nowadays use cloud computing because of the safety and ease of maintaining and administrating tech resources.
Here are some of the most impressive cloud computing stats that tell us how its future is shaping.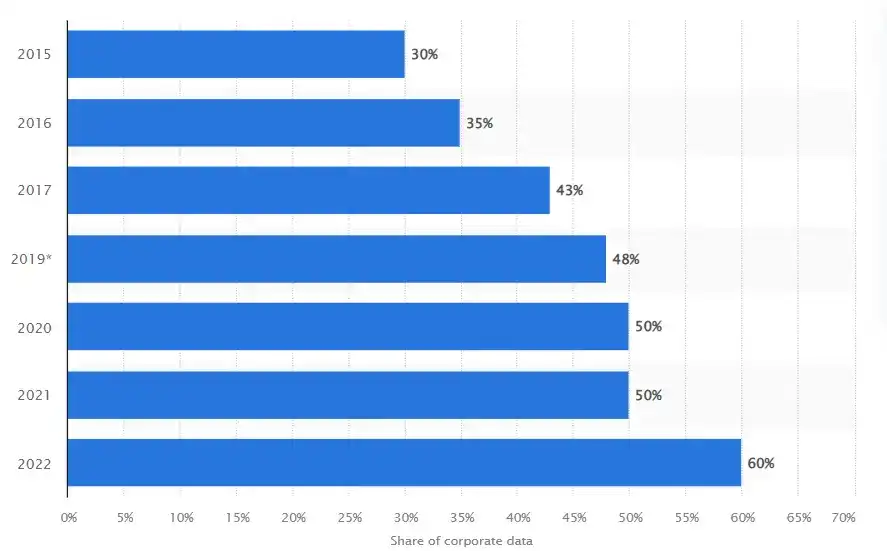 As of 2022, the cloud stores more than 60 % of all corporate data. (Source)
As per Cybersecurity ventures, by 2025, the cloud will store over 100 zettabytes of data, which is a trillion gigabytes. That is 50% of the total data the world is expected to hold by then.
Cloud adoption in the USA vs. other countries, since 2015 the USA has been leading in cloud adoption. According to Gartner, 14% of the USA's total IT spending will be on the cloud in 2022. And the rest of the countries will lag behind America. (Source) 
In 2018, the global cloud services market was valued at 325,689 million USD. By 2030, it is estimated to reach 1,620,597 million USD, with a CAGR of 15.8%. (Source)
In 2022, cloud computing's Software-as-a-Service (SaaS) has reached 172 billion USD, infrastructure-as-a-Service (IaaS) 122 billion USD, and the Platform-as-a-Service (PaaS) 101 billion USD. (Source)
According to Flexera, businesses have started embracing a multi-cloud approach, with more than one cloud provider for disaster recovery management. A survey suggests that 92% of the respondents have a multi-cloud strategy. (Source)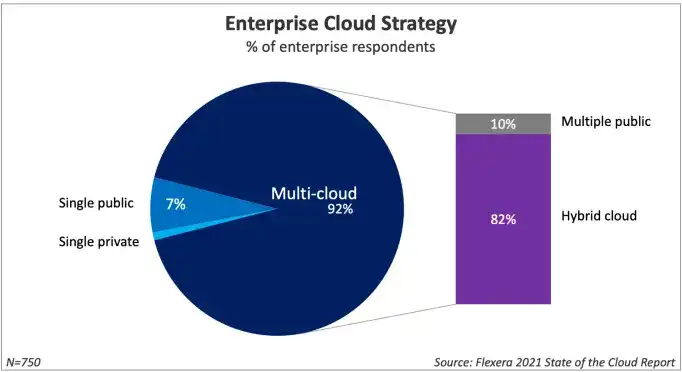 Benefits of Cloud Computing for Your Business
If you still cannot decide whether to cloud or not to cloud, here's an array of cloud computing benefits for businesses of all sizes.
Scalability:
Scaling up/down your business operations and storage needs in line with the ever-changing business situations is expected. But it becomes challenging when you need to buy/install expensive software to cater to your updated scalability requirements.
The cloud services efficiently handle your scalability needs for you. How?
The cloud lets you drop unneeded services and move on to what's needed now without investing in something new.
The cloud can scale up/down your infrastructure capacity in literally no time.
Business continuity:
Protecting valuable data and systems is essential to business continuity. However, you can lose them because of several reasons. The cloud helps here.
Storing your data/applications in the cloud guarantees reliable disaster recovery.
That's because the cloud is designed so that data stored is mirrored across the servers. So, if one of them fails, data is instantly backed up.
Therefore, in case of an issue where you may otherwise lose data, the cloud ensures you access that data again. And the result is no downtime and loss of productivity.
Reduced costs:
What's more economical? Putting money on buying racks of servers or simply paying monthly/annual subscription charges to put everything in the cloud?
When compared with the cost of on-site handling of IT functions (software, hardware, maintenance), cloud computing saves you money.
KPMG says that most surveyed companies saved 30 to 40 % because of cloud migration.
Better collaboration:
Traditional IT models pose communication limitations for employees working in separate locations with shared resources. That's where the cloud shows its magic!
The cloud environment significantly improves collaboration between teams who have access to duplicate files making the process much quicker and easier for employees.
It streamlines shared processes, which means more work is done in less time.
Improved connectivity:
Businesses always need to stay connected, especially to mission-critical data and applications. Clod ensures things are accessible with just a few clicks.
Cloud offers the ability to connect better, anytime and anywhere.
Cloud mobility takes the pressure off capacity planning.
Going global:
Deploying an application in multiple regions worldwide is tough with traditional IT models. Cloud computing can make it possible in no time.
8 Industries Being Transformed by Cloud Computing
While on your journey of cloud-based transformation, you may not find any single, clearly defined path to help you travel from one place to another.
However, if you have decided to leverage cloud technology and benefit your organization, here are eight industries that are being transformed by the cloud.
1.  Banking and Financial Services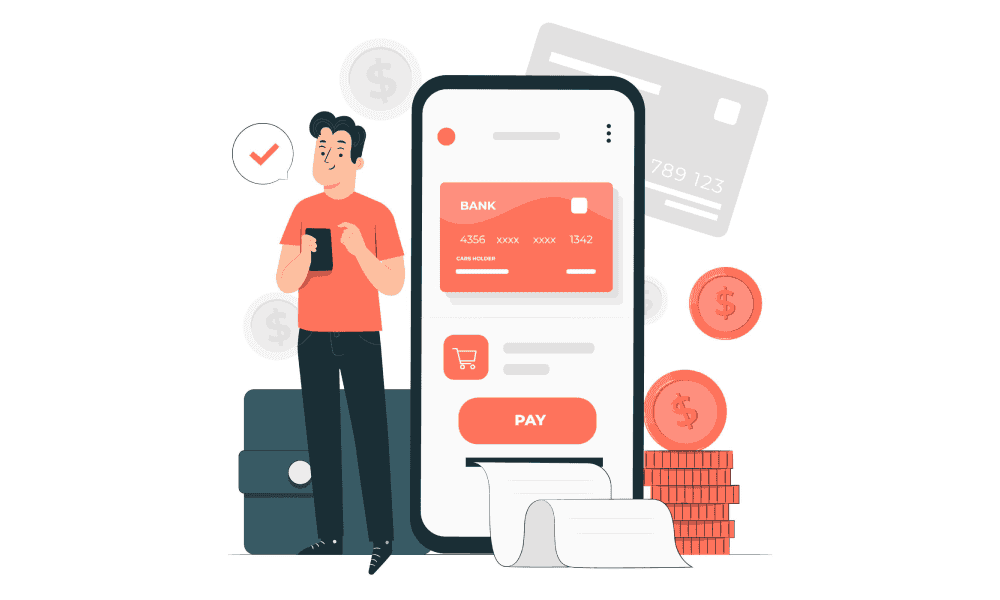 The financial industry has been slow in adopting cloud technology due to concerns about giving up their legacy applications (majorly on-premises), regulatory compliance, and data privacy.
However, this position is changing now. Realizing its benefits, many financial organizations are migrating to the cloud. This is an excellent move for the banks – resulting in improved capabilities and better security for their client's data.
Moreover, since mobile banking and other smartphone technologies are becoming popular, banking and financial services are shifting to cloud storage solutions from traditional physical spaces.
Cloud computing is helping the banking sector in:
Inventing newer and better ways of customer relationship management, offering customers services regardless of their location, day, or time.
Handling large volumes of data quickly, resulting in faster transactions.
Enhancing financial data security since the cloud offers multi-layered protection against data breaches and other fraudulent activities.
2.  Education
Another industry experiencing changes in its practices because of cloud adoption is education.
The pandemic has pushed the education system to online courses, digital lesson plans, and remote assessment and learning. Since then, cloud-based platforms for education organizations have become more popular.
Besides modernizing the teaching-learning environment, cloud solutions also allow schools to host their students and staff data.
Additionally, as smartphones and tablets have become more common in the classrooms, educators benefit by uploading large-sized files and programs for students.
3.  Healthcare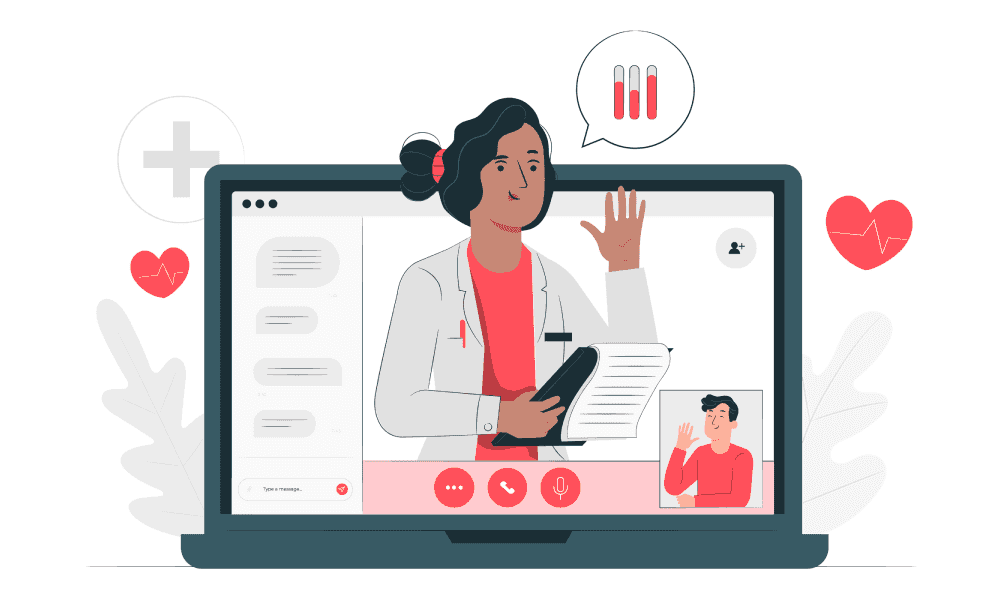 With social distancing becoming a norm, healthcare providers are rethinking doctor-patient interactions. That's why we see telehealth trends picking up exponentially. And trends can't do without cloud computing.
On the other side, hospitals, medical providers, and other health organizations are finding out how cost-effectively and efficiently a cloud-based storage solution can manage their patient data.
Moreover, many health organizations are using wearable technology to monitor their patient's health, requiring cloud-based platforms to update medical data. Instant access to information offered by the cloud ensures patients get customized care.
There is no doubt that cloud computing is becoming very appealing to this industry. As a result, the global cloud tech market in the healthcare industry is projected to grow by 25.54 billion USD from 2020 to 2024.
4.  Entertainment
Cloud computing provides scalable resources that offer cost benefits to companies.
These cloud characteristics allow you to only pay for computing resources, which is excellent news in the entertainment industry because you can easily monitor your business projection without additional investments.
Besides, the cloud promises high streaming performance, with minimal downtime/ delays, which is critical for excellent user experience and advertiser expectations. Companies like Netflix are successfully doing it.
5.  Retail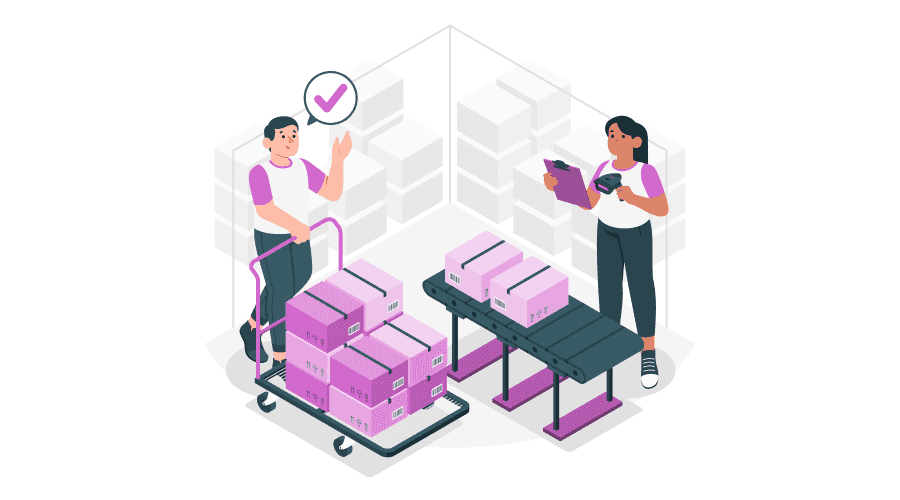 For the retail industry, cloud services offer benefits in reduced infrastructure/storage/computing costs and real-time access to all-important operational and inventory data.
In addition, cloud computing solutions are revamping inventory management for the retail industry.
Another reason why the cloud is best for retail is because of its ability to store, process, and analyze heaps of customer data/information. With the help of data analytics, retail businesses can use this data to segment their target audience based on a multitude of categories and strategize customized marketing plans.
6.  Automotive
Automotive is another such sector that's being transformed with the help of cloud computing.
The needs of auto companies revolve around engineering simulations, data, analytics, dealers' networks, and the Internet of Things. These require compelling infrastructure whose maintenance can be a technical challenge.
Automotive companies depend heavily on the updated availability of data. For example, if you don't have that car in your store that your client needs, you can make your customer happier if you can search inventories and direct them to a specific location that does. The cloud makes such a scenario possible with easily-accessible information.
7.  Real Estate
Real estate companies have realized the power of real-time data from a centralized location that's entirely cloud-based. This goes beyond the traditional siloed approach of real estate companies making it easier for agents, brokers, and contractors to make decisions on the go.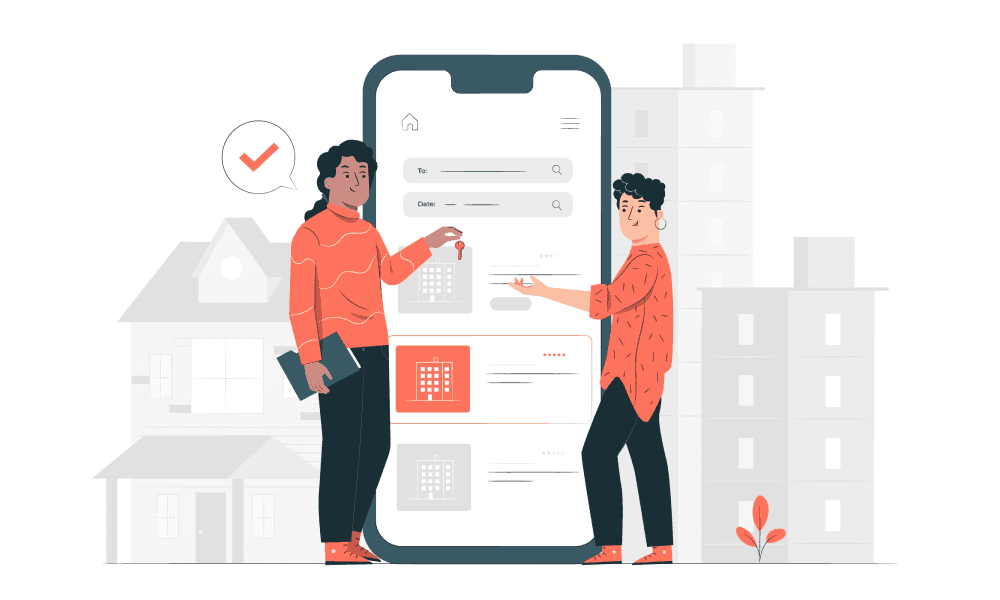 Moreover, this sector deals with volumes of data that are collected over time. These files are stored in multiple formats, both online and offline. The cloud services offer secure storage of these files to be accessed quickly whenever needed.
Real estate companies can avoid heavy capital expenditure on IT resources with the cloud. These resources are acquired on-demand, as per the need, and paid for as an operating expense.
8.  Insurance
The cloud-based insurance solutions are the most convenient way to connect with clients.
Moreover, when dealing with insurance sales, the cloud is the best resource because of real-time collaboration. The cloud allows insurance companies to communicate within channels, set up customer portals, and track customer accounts and status.
Cloud also ensures speed since an insurance company can have the information they need right in front of them, and the customers appreciate such efficiency.
Embrace Cloud Computing Technology with Imaginovation
In this era of constant tech disruptions, you have all the right reasons to start adopting cloud computing if you haven't done so already.
Companies that have moved to the cloud are spending time and money coming up with innovative solutions for clients and less time and resources dealing with issues like data center/server maintenance and access tickets.
There is a growing need to decentralize your companies' recourses and move everything to the cloud.
Suppose you want to know how to build a cloud-based mobile or web app; get in touch with us at Imaginovation. By understanding your pain points and business objectives, we can help you with a custom-fit cloud solution for you.
Imaginovation is an award-winning web and mobile app development company with vast experience crafting remarkable digital success stories for diverse companies.
Let's talk.