Emerging technologies have spurred since the pandemic and transformed every aspect of working. It has unleashed a whole new journey for digital transformation in the industry.
While we are still witnessing growth, C-level executives are already discussing the future of digital transformation and the exciting new opportunities for businesses it will offer.
Here we have industry experts who share their vital takeaways on the future of digital transformation with us.
Let's learn more
What is the Future of Digital Transformation?
Digital transformation is clearly on every organization's mind, with Industry 4.0 sweeping the business landscape.
As the role of digital technology is evolving, it is worth looking at the benefits of digital transformation realized by an organization.
According to McKinsey Global Surveys, 90% of the key business decision-makers say their organizations have pursued at least one large-scale digital transformation in the past two years.
What does this mean for business leaders? 
It implies that C-suite must commit to new operating business models that add value to the business. 
As a business leader during digital transformation, it's critical to stay true to core values such as transparency and openness to enhance the future of the business. 
Is there any assured way for the success of digital transformation? 
Well, there is no simple answer. However, let's hear it from some outstanding experts and learn from them. 
1. Paul Cogan
Paul is the Chief Operating Officer at VoiceSage. He actively focuses on delivering proactive customer engagement solutions that facilitate companies to streamline and add value to their high-volume, outbound contact activities.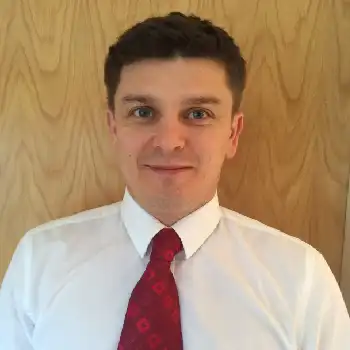 Prioritize digital strategy: Paul suggests defining and launching digital strategy as a priority. Get ready to embrace the constant transformation of the financial industry, and use it to build customer trust.
Understand changing customer expectations: When it comes to digital transformation in banking, he suggests using a framework to identify groups within your customer base. 
For example, Nomads (value quality service, innovation, personalization), Hunters (value quality service, a human touch), and Quality Seekers (value trust, automation, enhanced experiences). The groups can help you tailor products specific to each group's expectations.
Adopt a secure messaging system to communicate with clients: In the context of digital transformation in banking, keeping customers up to date on outstanding payments, reminders, and notifications via their mobile devices is critical. 
When targeting customers with mobile messaging, make sure the platform you use offers security features like data encryption, regular security testing, and breach detection and monitoring. (Source)
Key Takeaway: Focus on prioritizing a digital strategy for transforming the banking industry and leveraging it to build customer trust.
2. Dion Hinchcliffe
Dion Hinchcliffe is an internationally recognized thought leader and transformation consultant. Dion works with the leadership teams of Global 2000 firms and Fortune 500 and drives successful change with emerging digital methods.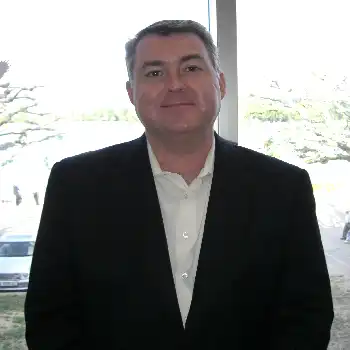 Outside-the-box thinking: Dion feels that we need to start thinking about how to evolve going forward and start designing our workplaces and our work itself much more as a contemporary digital product. The questions need profound and outside-the-box thinking.
Shift from tactical to strategic: There's a noticeable shift from tactical to strategic, and it will be irresponsible to go back to the fragile and easily-disrupted operating models of the pre-COVID-19 world.
Turn to stories of resilient resurgence: It is imperative to work on rapid recovery and growth. Plus, leaders should adopt decentralized mass automation and AI enablement capabilities to use digital communities and social networks as tools to drive exponential change. 
The envelope of agile has expanded to DevOps, which will expand and merge with mass digital collaboration models. 
Dion also predicts that our digital communities of citizens, workers, and organizations will be the single most influential and vital resources that we have in surmounting the challenges of the current pandemic. (Source)
Key Takeaway: Focus on unleashing autonomy, human diversity, bold new ideas, and dramatically transformative action to deal with the future of digital transformation.
3. Cyril Coste
Cyril Coste is a proficient and high-performing digital leader with a powerful reputation as a digital expert and thought leader.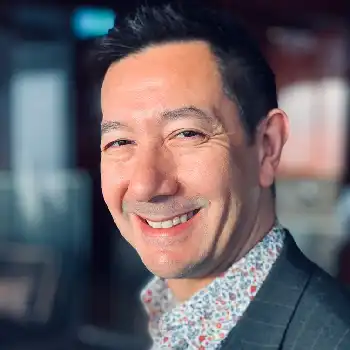 Time for visible work: Cyril feels that work has become more measurable and observable. It's a time for people who deliver value. Plus, the work in an agile way has taken center stage with small teams focusing on a problem and resolving the issue.
Start your digital transformation journey (Gather, Analyze, Act): Digital transformation can facilitate understanding your customers better. So, the way to start is to gather data about your customers, their preferences, orders, and patterns, which is the external view. 
The internal view focuses on efficiency and automation to improve with AI and ML. It does not need a massive investment; it requires commitment.
Focus on employee engagement: Cyril advocates training employees first to serve the customers better. He suggests checking if they have the tools, such as CRM, etc. Focus on how employees can become your advocates, so if employees are happy, you will have satisfied customers.
Key Takeaway: Focus on starting your digital transformation journey, and the critical basis is a commitment to the shift.
4. Shelly Kramer
Shelly DeMotte Kramer is a Founding Partner and Lead Analyst at Futurum Research. She is the Founder and Chief Executive Officer of V3 Broadsuite [V3B].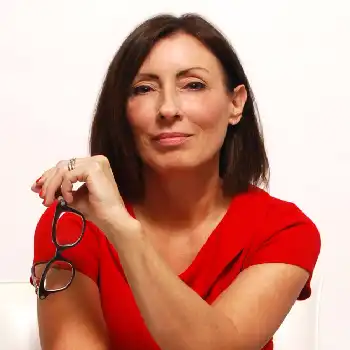 Emphasis on cultural shift: Shelly feels there is a transition from ownership of digital transformation within an organization. The cultural shift requires embracing a culture of data, innovation, continuous learning, and understanding the importance of change. Plus, digital transformation should be seen as a journey, not a destination.
RPA automation to boost productivity: She thinks RPA is interesting as it automates processes, frees employees from doing mundane repeatable tasks, and lets them focus on things that drive more business value and impact the bottom line. 
RPA has been quickly embraced in banking and finance, and mortgage. The best use case of automation is the technology and people working cohesively together, and that's the beautiful magic that happens when you pair automation with humans.
Weeding outdated technology to improve agility and innovation: Agility and innovation can augment successful digital transformation. And a global pandemic can spur innovative thinking.
Key Takeaway: Focus on cultural shifts and imbibing the spirit of digital transformation as a journey.
5. Pete Peranzo
Pete is the Co-founder of Imaginovation, with a demonstrated history of working in the computer software industry. He is skilled in Enterprise Support, Bootstrapping Service-Oriented Businesses, and Leadership.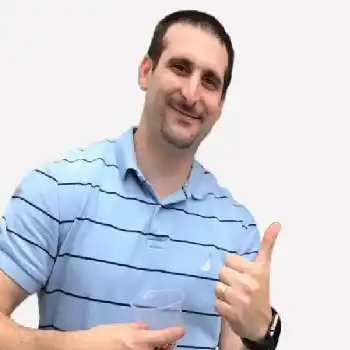 Transitioning to emerging technologies: Pete feels that business leaders must focus on transitioning technologies to optimize productivity. Everything is currently Web 2.0, and it is slowly transitioning into Web 3.0. Plus, Augmented Reality will dominate in the next couple of years. 
Facebook rebranded as Meta and started building its own metaverse. Microsoft and Snapchat are also planning their metaverse. It's time to innovate and keep rethinking new technologies.
Big opportunities in technology: He highlights that technology is there for this new adaptation, but hardware needs to buckle up. There will be a growing emphasis on the screenless type of new environment. In the next 3-5 years, there will be a transition from traditional technology systems to AR, and everything will interact in the metaverse. 
Business thought leaders need to migrate digital systems into the metaverse and remember that they will miss out on an ample opportunity if they don't take the big jump to transition.
Key Takeaway: Focus on optimizing the opportunities presented with emerging technologies.
6. Dirk Nicol
Dirk is a result-oriented global enterprise technology leader. He is currently leading a worldwide engineering team of over 100 people, delivering IBM digital transformation.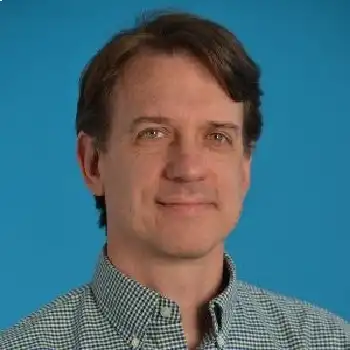 A New era for digital transformation: Dirk highlights that digital transformation is entering a new era with new blockchain technologies, specifically NFTs, introduced into business and branding strategies. 
NFT technology landscape hits the mainstream: He feels that businesses need to understand the NFT technology landscape today to take advantage of it as it becomes mainstream. They need to experiment now to learn the basics. 
NFTs will enable businesses to reimagine promotions, branding, events, customer loyalty programs, fundraising, and over time ownership rights as part of contracts, supply chain assets, and more. 
Plus, they are already disrupting existing industries such as gaming, sports, entertainment, art, while big brands such as Coca-Cola, NBA, and Procter & Gamble have begun utilizing NFTs.
Get ready to participate in NFT communities: Participating in existing NFT communities will establish your presence with other NFT enthusiasts. Business leaders should try pilots utilizing NFTs in their business today to understand the opportunities for tomorrow.
Key Takeaway: Focus on new blockchain technologies, specifically NFTs, to understand the opportunities for tomorrow.
7. Andrew Morawski
Andrew Morawski is the Senior VP and General Manager, Oracle Communications, Oracle. As a seasoned professional and the leader of Oracle's communications network global business unit, he is responsible for strategic planning, managing sales, and support globally for Oracle Communications network products.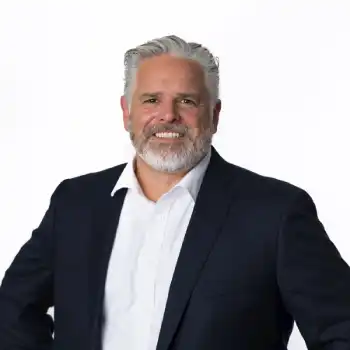 Digital Innovation in Connected Construction: Andrew highlights how the communications industry has relied on construction as a critical facet of connectivity infrastructure. And now, communications are the base for transformation disrupting the construction industry, which is the testing ground for digital innovation in communications, cloud, networking, AI and ML, and IoT. (Source)
Changing boundaries of construction: He points out that IoT has been critical to changing the boundaries of construction, as with 3D-print cities, AI/ML digital workflows and analytics, cloud-enabled building information modeling (BIM), and more, which are helping to connect and manage an extraordinary amount of things, including machines, devices, tools, and equipment, as well as the human beings operating and relying on them.
Continuous improvement: It is time to optimize the processes and drive digital innovation in the worksites of tomorrow, which require high-performance, highly resilient networks that promise reliability and redundancy.
Key Takeaway: Focus on driving in digital innovation to create and visit worksites of tomorrow, today.
8. Margaret Dawson
Margaret is currently vice president and Chief Digital Officer with Red Hat. She is a technology executive and strategic marketing leader with proven global success at spearheading entry into new markets, building brand positions, and increasing revenue for emerging and Fortune 500 companies. Inspiring team leader who delivers forward-thinking visions and measurable results.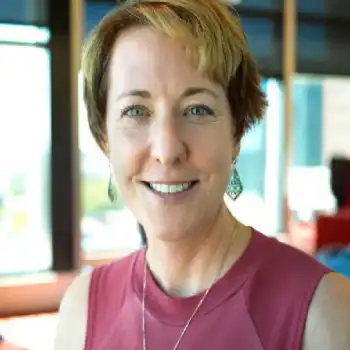 Set a clear vision: Margaret feels that companies can't design a coherent, executable business strategy without a clear digital vision.
For example, Barclays Bank set a vision of becoming the digital bank of the future. Visions are not just words at these organizations; they drive every team and employee's priorities, investments, and decisions.
Set and measure shared goals: She feels that a digital vision must be backed with a plan to achieve that vision across all areas of the organization. The business strategy, technology strategy, human resources strategy, and investments across all of it must align with the vision. 
The metrics that matter in digital transformation are metrics that matter to the business overall. So, everyone should be driving to key performance indicators that align with the shared vision of success.
Stretch your organization to new heights: Margaret suggests that digital leaders should push the boundaries, reach those goals. Today, it is all about the digital experience. Thus, one must develop and measure indicators that improve customer experience and inspire customer delight. (Source:)
Key Takeaway: Focus on building trust to help organizations through a significant digital transformation.
9. Lillian Barnard
Lillian is a seasoned professional with over 20 years of experience in the ICT industry. She has held various executive positions and has gained extensive sales, strategy, business transformation, and leadership knowledge.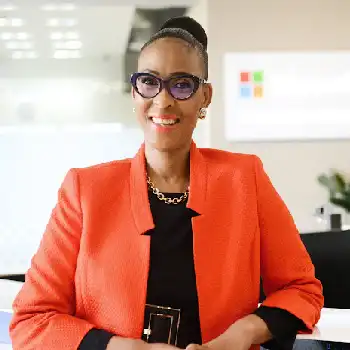 Derive business value from AI: Lillian highlights that AI opportunities are pushing new domains in the future and enabling businesses to gain these on-the-edge insights into areas previously not identified. Companies must get data right to have a successful AI journey.
Create a culture of data: She feels that inspiring a culture change is not an easy feat. Still, the first step for organizations is to have a data-driven decision-making culture within their organizations. 
Igniting the mindset shift and enabling a data-driven culture in organizations can lead to true digital transformation allowing organizations to achieve more. 
Make sure you use the correct data: Focus on observing that the correct data is relevant to the business problems that you want your AI models to address. Data is an invaluable commodity for organizations' AI strategies and solutions, only if used correctly and drives successful decision-making.
Key Takeaway: Focus on building trust to help organizations through a significant digital transformation.
10. Rosaura Lopez
Rosaura is an Expert Digital Marketer combining technology and innovation to drive exponential growth. She is a seasoned professional with expertise in Digital, Mobile Marketing, Big Data & Marketing Automation, and B2B, B2C, B2E cloud-based Solutions for C-Level clients of Large/medium enterprises.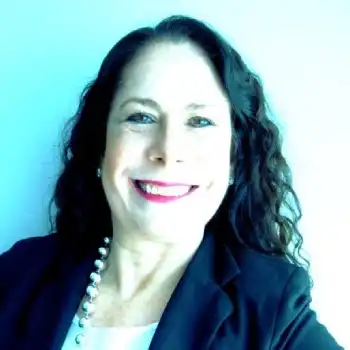 Leverage AI-based predictive data processing: Rosaura suggests that marketers need to take advantage of AI-based predictive data processing to engage and serve a customer hyperconnected in a vast network of interactions and competitors.
Enhance human contact through technology evolution: She feels that the technology evolution brings more innovative CRM systems using AI-based predictive actions in all the funnel processes, optimizing and enhancing the human contact between the prospect and the company.
Key Takeaway: Focus on benefiting from AI-based predictive actions and leverage enhancing the human contact between the prospect and the company.
Build a Future-ready Workforce with a Revolutionizing Digital Transformation
Digital transformation focuses on using disruptive technologies to improve business performance. It's time for business leaders to achieve phenomenal success with futuristic solutions. 
We are an award-winning web and mobile app development company in Raleigh, with an incredible experience of creating outside-the-box digital strategies and game-changing digital stories. Let's talk.
Book A Consultation
Book a meeting with one of our team members and we will help you plan out your next steps. You can also use our calculator tool to receive a rough estimate on your project.