In a world where healthcare is increasingly becoming expensive and harder to access, telemedicine is helping us overcome these challenges.
During the coronavirus pandemic, telehealth became the superhero of the healthcare industry. It skyrocketed in popularity, and guess what? It's still on a remarkable journey of growth.
Over half of the patients, a whopping 55%, prefer telemedicine apps for better quality care over in-premises visits.
That's why new telemedicine apps are designed daily to bring medical services to your fingertips.
But staying competitive in the rapidly changing healthcare industry can be challenging for anybody.
Are you interested in telemedicine app development?
Our blog covers everything you need to know about telemedicine app development.
Discover the significance of telemedicine apps in modern healthcare, explore their key features, and learn the step-by-step process of building one.
Let's begin!
Telemedicine Apps and Their Types
What is Telemedicine?
Telemedicine is a high-tech way of getting medical help without going to the doctor's office. It's about using technology to see a doctor on your mobile phone or computer. They can assess your condition, diagnose you, and even provide treatments, all from a distance.
A few decades back, it was challenging for patients to consult doctors when they were physically absent from the healthcare premises.
Telemedicine apps have changed the way patients seek medical attention.
A telemedicine app lets you connect with healthcare professionals through video calls, file exchanges, or messages. It's like having a virtual doctor in your pocket.
Telemedicine is a convenient way to access healthcare remotely, making it easier for people to receive medical help whenever needed.
Telemedicine apps come in different types, each serving a specific purpose.
Let's explore them!
1. Store and Forward Telemedicine Apps
What if you need to upload and send important medical information in PDFs, images, or videos to your doctor? That's where a "store and forward" telemedicine app help.
These apps allow you to upload and send your medical data to healthcare professionals easily. They can review and analyze your health info without an immediate in-person appointment.
2. Synchronous Telemedicine Apps
Synchronous telemedicine apps allow live communication with your doctor from the comfort of your home. These apps allow patients to have face-to-face consultations with medical professionals in real-time using video conferencing technology. These apps are perfect for people who need quick treatment or live far away from healthcare facilities.
3. Asynchronous Telemedicine Apps
Asynchronous telemedicine apps let you reach out to healthcare professionals at a time that is the most convenient for you. You can upload your medical information, symptoms, etc., and get a response within a specified timeframe. An asynchronous telemedicine app is a convenient way to seek non-emergency medical guidance without needing to chat in real-time.
4. Remote Monitoring Telemedicine Apps
These apps let you keep track of your vital signs, communicate with healthcare providers, and even record your health information via wearable devices or sensors. They are especially useful for those with chronic conditions like asthma, diabetes, or epilepsy. It's like having a personal health monitor that keeps your doctor updated.
Besides, based on applications, you can build many other types of telehealth apps, like:
Teleneuropsychology
Telenursing
Telepharmacy
Telerehabilitation
Telestroke
And more…
So, depending on your needs, there's a telemedicine app out there to help you with your specific health concerns.
Also Read: A Complete Guide to Launching a Successful Telehealth App in the Market
Importance of Telemedicine Apps in Modern Healthcare
Telemedicine is a new and exciting way of delivering healthcare, and telemedicine apps are a big part of it. These apps have changed how patients and healthcare providers talk to each other and have made healthcare more accessible and convenient.
Let's take a closer look at why telemedicine apps are so important in modern healthcare.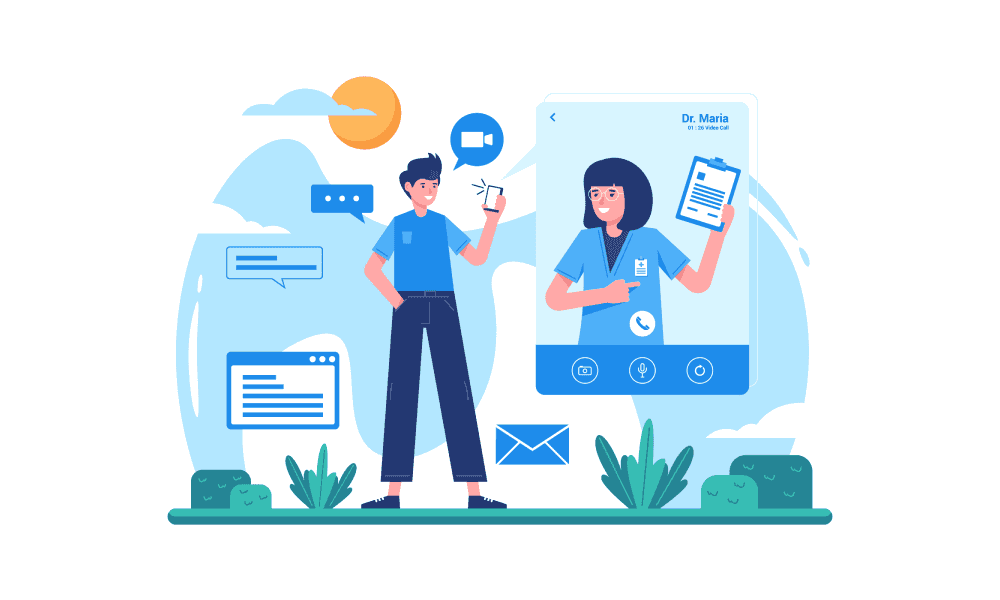 1. Reduced cost of healthcare services
Telemedicine apps can help save a lot of money in healthcare.
One big way that costs are reduced is that patients no longer have to go to the doctor's office in person.
Instead of going to the hospital for every little thing, patients can use virtual consultations through these apps. Patients can avoid spending money on transportation, parking, and taking time off work.
Telemedicine apps also save costs for healthcare systems. They reduce the number of non-urgent emergency room visits and make better use of healthcare resources.
2. Enhanced access to healthcare
Telemedicine apps make connecting with doctors easier, especially for people living in remote areas or with limited mobility.
These apps allow patients to instantly consult with doctors and specialists, no matter where they are.
If there are no nearby healthcare facilities, you only need a telemedicine app and a cellular network/Wi-Fi. Even people with limited healthcare resources can access specialized consultations from doctors in other countries.
3. Better and continuous healthcare
Telemedicine apps help with better and continuous care, which is especially important for people with chronic conditions and those who need regular monitoring.
Patients can easily talk to their doctors using secure messaging, video calls, or remote monitoring devices connected to the apps.
This makes it easy for patients to update their doctors about their symptoms, get medication adjustments, and discuss any concerns quickly.
As a result, the risk of complications or hospital visits can be reduced because doctors can keep an eye on patients' progress and help when needed.
4. Enhanced healthcare efficiency
Telemedicine apps allow doctors to access medical records, test results, and other relevant information electronically, even during virtual consultations.
This instant access to patient information facilitates faster decision-making and reduces the time spent searching for physical records.
In addition, with telemedicine apps, doctors can choose their schedules and work hours.
These apps help doctors save time by making patient visits more efficient and reducing paperwork and administrative tasks.
Key Features of a Successful Telemedicine App
It's important to include features that attract customers and expand the reach of your telemedicine app. Here are some must-have features for your app.
Features for patients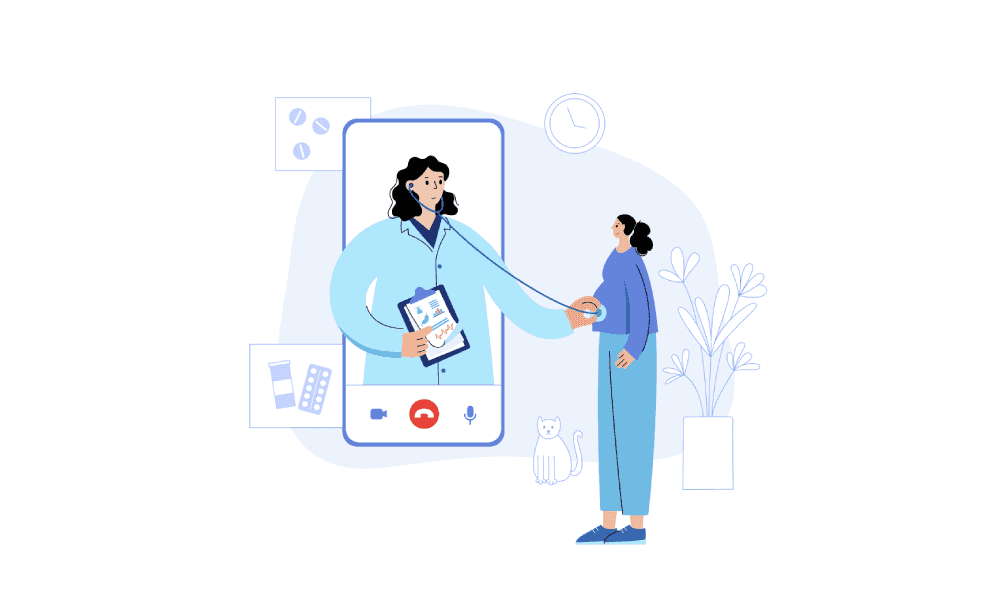 1. Patient profile
The patient profile on a telemedicine app must include the patient's name, contact info, insurance details, medical history, location, and other relevant healthcare records. This feature is needed to update billing info and facilitate scheduling appointments.
2. User Registration
This feature allows patients to create their accounts with necessary personal information. Implement robust authentication methods like username/password or two-factor authentication to ensure the user's secure access to the app.
3. Appointments & Calendar
Patients can use a calendar or availability grid to book, reschedule, or cancel appointments with doctors. After the doctor approves the appointment, the patient should get a confirmation via SMS/email. Make sure you integrate this feature with Google Calendar.
4. Video conferencing
Video conferencing lets patients have virtual consultations with their doctors. Good video calls help doctors provide personalized care and diagnose using visual cues. Additional features, like screen-sharing and virtual whiteboards, aid video consultations.
5. Text messaging
For minor issues, secure messaging is a convenient way to communicate. It works well for non-urgent questions or follow-ups.
6. Payment gateway
Integrate secure payment gateways to facilitate online payment for consultations and other medical services. You can add PayPal and Debit/Credit cards for payment options.
7. Notifications & reminders
Send timely reminders, notifications, and alerts to patients regarding appointments, test results, and medication reminders.
8. Ratings & Reviews
Patients can use rating systems, reviews, and grades to find reliable doctors. After the session, patients can rate the doctor and leave a note.
9. Integration with Wearable Devices
Enable integration with wearable health devices, such as fitness trackers or smartwatches, to gather real-time health data for monitoring patients' vital signs and overall health status.
Features for doctors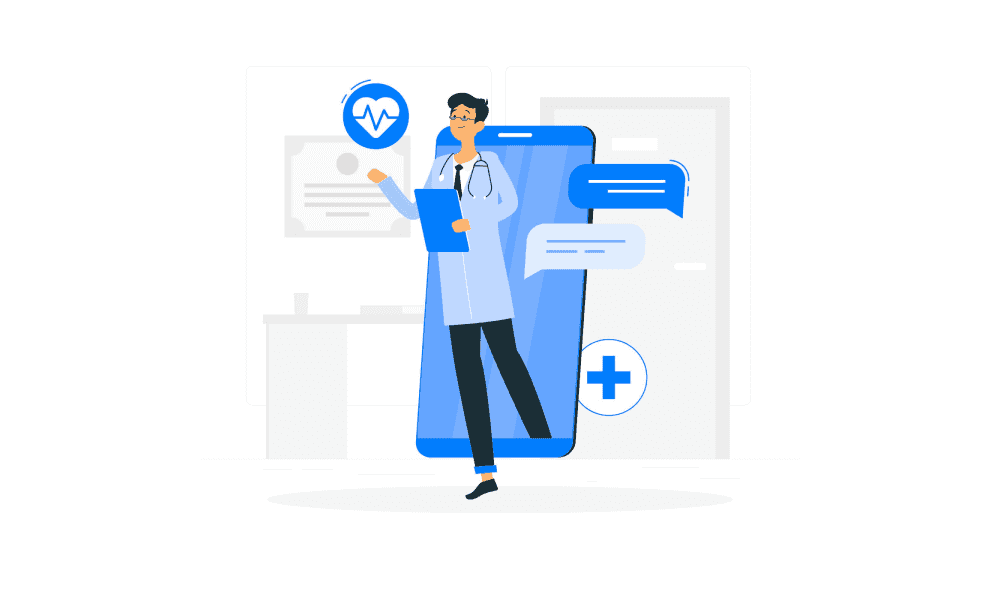 1. Doctor's profile
Doctors can create and manage their professional profiles, including specialization, medical qualifications, experience, and availability.
2. Appointment Management
Doctors can view, accept, reschedule, or cancel appointment requests from patients. They can manage their schedule and availability conveniently through the app.
3. Video Consultations
Enable doctors to conduct secure and high-quality video consultations with patients. This feature allows virtual face-to-face interactions, visual examinations, and real-time communication.
4. Secure Messaging
Enable direct and secure messaging between doctors and patients for non-urgent communication.
5. Patient Medical Records
Access patient medical records and history, including previous diagnoses, test results, medications, and treatment plans. This helps doctors make informed decisions during consultations.
6. Prescription Management
Doctors can electronically generate and send prescriptions to patients. They can also view and manage prescription history and authorize prescription refills.
7. EHR Integration
Seamlessly integrate with electronic health record (EHR) systems. This allows doctors to access and update patient records across different platforms and ensures data continuity.
8. Notifications & Reminders
Receive timely notifications and reminders about upcoming appointments, new patient requests, or any updates related to the app and patient care.
Step-by-Step Guide to Building Telemedicine App
Let's move on to the next part of our blog: the step-by-step process of building a telemedicine app.
We can divide the telemedicine app development process into various stages.
These stages of telemedicine app development involve multiple activities and tasks to lay the foundation and bring your app to life.
Let's walk through these stages and understand how to develop a telemedicine app.
Here we go!
Step 1 - App Ideation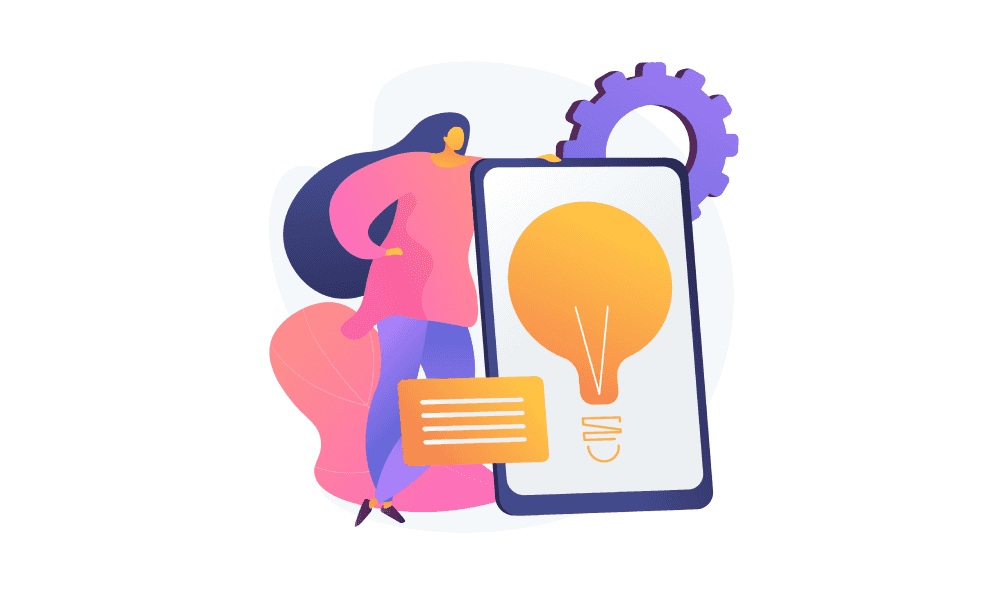 The ideation phase involves brainstorming and generating ideas for the app concept, exploring potential features, and assessing the feasibility of the project.
Clearly define the purpose of your telemedicine app. Determine the primary goals and objectives it aims to achieve, such as improving access to healthcare or enhancing patient-doctor communication.
This step sets the foundation for the app's direction and is a starting point for transforming ideas into a functional telemedicine app.
Step 2 - Research
This step aims to gather crucial information, conduct thorough market research, and build clear objectives and requirements for your app. This way, you can ensure that the app aligns perfectly with your goals and serves your needs effectively.
You can ensure the app's competitiveness in the market by meeting the target audience's requirements.
● Identify the target audience and their needs.
Build an understanding of the app's target users and their specific needs. For instance, find out if the users are primarily elderly patients. In this case, they may struggle with technology. Or if the users are patients with chronic conditions who might require regular monitoring.
You can understand your target audience by conducting surveys, focus groups, and interviews with potential users.
● Conduct market research.
In this step, you must conduct thorough market research.
You can gain valuable insights by examining the features, ratings, costs, and user feedback of existing telemedicine apps in the market.
Understanding what's already out there helps you identify market gaps and create a unique value proposition for your app. You can identify key industry players and understand the competitive landscape through extensive market research.
This ensures your app will stand out in the market and offer distinctive features.
● List down the app's features & functionalities.
Based on your research and analysis, identify the specific features that your target audience and the market demand.
This can include video consultations, messaging, or the ability to view patients' medical records.
● Note down the technical requirements.
Telemedicine is regulated, and businesses must comply with various legal and technical requirements.
Identify the technology stack (programming languages, backend, databases, integrations, etc.) and infrastructure that best suits your app's development, ensuring they align well with all the necessary regulations.
Step 3 - UX/UI Design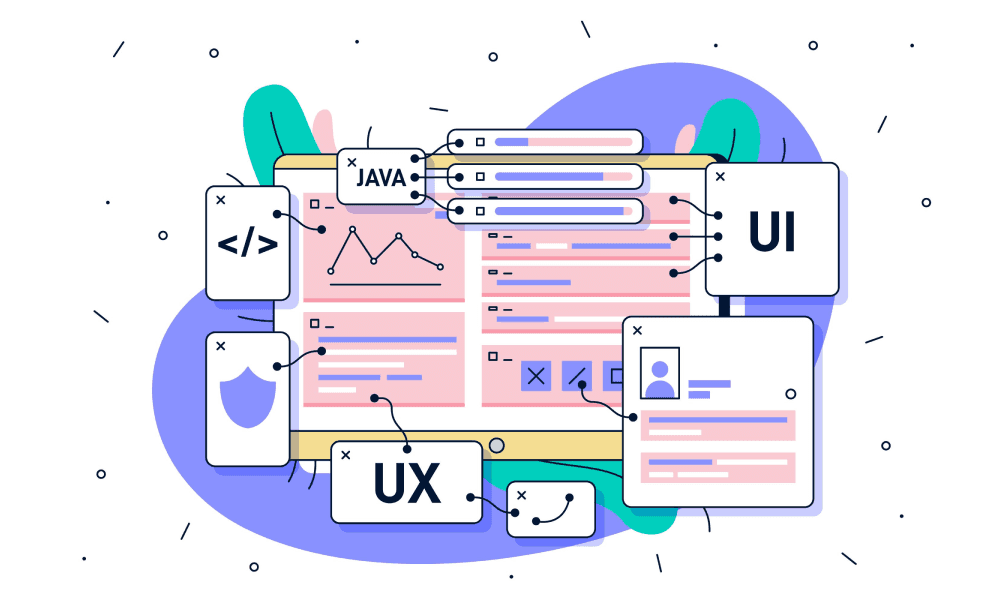 When designing a telemedicine app, it's essential to keep users in mind. This step must focus on creating a smooth and user-friendly experience that benefits both patients and doctors.
Begin by creating wireframes and user flow diagrams.
Ensure you design an intuitive interface that is easy to navigate and visually appealing. Keep the layout and interactions simple to ensure a seamless user experience.
Maintain a consistent design language throughout the app, including colors, fonts, and button styles.
Ensure the app is designed to adapt to diverse screen sizes and orientations, providing a consistent experience across smartphones, tablets, and desktops.
Step 4 - Develop an MVP
This step is all about coding the app. Create the app's first version with the essential features so that it can be released quickly and expanded in future versions.
To get your telemedicine app to market faster, create a Minimum Viable Product (MVP) with basic features instead of a costly and fully-featured platform. Starting with an MVP helps generate interest and protects your company from potential losses.
Another option is to develop the telemedicine app for all mobile platforms simultaneously, but this may cost more.
Step 5 - QA and Testing
It's essential to build a flawless and efficient product. After the developer's job is done, the QA team conducts unit tests on different devices.
However, regular testing should be done after each sprint to ensure proper QA. A final testing strategy should consider all the tests performed so far.
Before launching the app, do stress testing to check if your telemedicine app can handle a sudden increase in new users.
Step 6 - Deployment & maintenance
Once your telehealth software has undergone thorough testing, it's time to deploy it on the app store. But the journey doesn't end there!
To stay relevant and up-to-date with the latest trends, provide regular updates and maintenance for your app.
This way, you can continuously improve its performance and offer new features to your users.
Build A Telemedicine App With Imaginovation
Telemedicine apps have changed how healthcare is given and received in the modern world.
These apps improve access, convenience, and continuity of care. And they also help save costs and enable health monitoring.
Do you have a telemedicine idea that you'd like to turn into reality?
If so, feel free to reach out to Imaginovation.
Imginovation can help you revolutionize traditional healthcare services and build a quality telemedicine app.
Imaginovation is an award-winning web and mobile app development company with vast experience crafting remarkable digital success stories for diverse companies. Let's talk.
Book A Consultation
Book a meeting with one of our team members and we will help you plan out your next steps. You can also use our calculator tool to receive a rough estimate on your project.