Workflow automation software can be an absolute game-changer for businesses.
Most business owners look for scores of apps to boost their team's efficiency. That's where enterprise workflow automation can be a fitting solution. It ensures that you schedule tasks, collaborate with others, manage workloads, and evaluate progress.
With technologies like Artificial Intelligence (AI) and machine learning, many organizations are looking at process automation software to optimize their workflows.
Today, workflow automation apps are a must-have. Inefficiency in business processes can get frustrating.
So what can you do? Opt for a custom workflow software development to meet your business goals. Keep up with this article to understand if your business needs workflow automation.
What is Workflow Automation?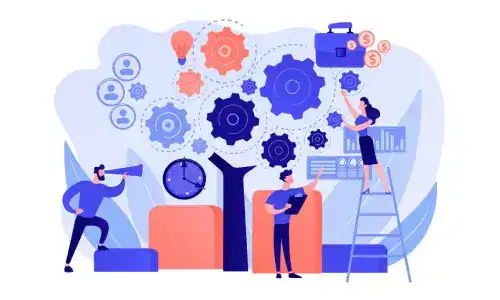 Let's begin with understanding workflow automation.
Workflow automation is a system that brings efficiency to business processes. When you look at the underlying concept, it's straightforward! It scans repeated tasks or behavior and automates the actions.
With the use of technology, regular processes are executed instantly. Once the workflows are enhanced, you can find more time to focus on getting more done on things that matter.
With automation, your teams can spend more time on complex tasks and less time on the processes that support them.
As business owners, you can leverage the power of workflow automation. Here are some quick insights.
McKinsey estimated that more than 20% of the CEO's time is spent working on tasks that could be automated. (

Source

)

McKinsey also reported 45% of current paid activities could be automated by today's technology, an equivalent of $2 trillion in total annual wages. (

Source

)

According to a study, 60% of occupations could save 30% of their time with automation for business processes. The tasks that could save time include generating sales leads, processing documents, and approving paperwork. (

Source

)
Clearly, automation can streamline processes, freeing more time. The stats reiterate that you can benefit from the automation workflow process.
10 Reasons Why Businesses Need a Workflow Automation Platform
Whether you are a budding start-up or a multinational corporation, you expect to deliver top-notch quality in all your tasks. With a workflow automation platform, you can meet all your company goals and customer demands.
A powerful workflow automation platform can transform your everyday tasks and create a more cohesive work environment.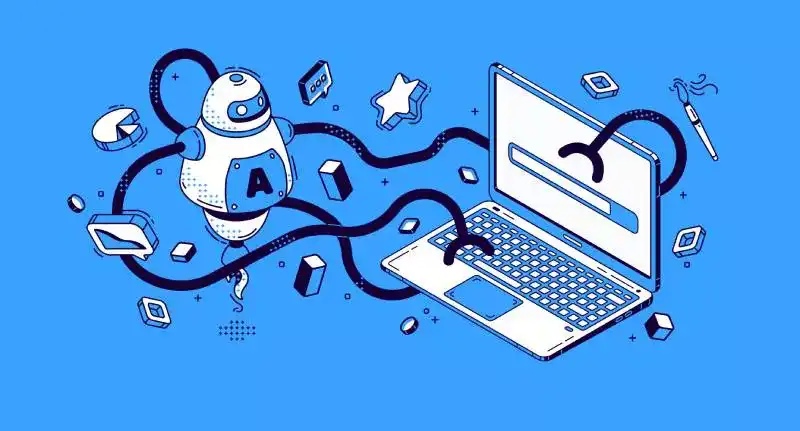 1. Ensuring Compliance
Picture this—you need to adhere to government and industry regulations. These may include tax compliance for travel reimbursement or handling customer information in a highly regulated industry. The tasks need a meticulous approach, and they can also get costly.
When you automate your processes, you can ensure that employees follow specific procedures that comply with industry best practices, standards, and regulations. You can easily blend rules into workflow management to make sure that you meet all the essential criteria.
2. Improving Employee Satisfaction
Repetitive tasks can get mundane! Employees value work more when they can contribute to higher-level initiatives.
According to a study, more than 40% of employees spend around one-fourth of their time handling manual and repetitive tasks. 
If this can get streamlined, you can decrease room for human error and free up more time for employees.
With the help of automation, tasks can get streamlined, which helps employees reach their full potential. It's a no-brainer—this switch can help enhance employee satisfaction. Around 89% of employees believe that automation has made them more efficient at work. (Source)
The stats are worth mulling!
3. Nurturing Leads
Picture this from the lens of marketing—you need to generate and collect leads from myriad sources. Furthermore, you will need to manage these leads so that they become sales-ready.
What can you do? You can adopt a workflow automation system. It can help to send an automated series of emails to nurture prospects aptly. You can even consider automating social media updates and scheduling your social media calendar.
4. Increasing Marketing ROI
When you implement marketing automation, you can optimize budget and boost ROI.
There are a plethora of tools that can help with email marketing, CRM and sales, audience targeting, and eCommerce. You can also develop your custom marketing automation software to get the job done.
When you look at automation in marketing, it can help you process, analyze, and organize an extensive customer data pool. With the well-organized data, you can implement personalization strategies, enhancing future sales and marketing results.
5. Tracking Critical Analytics Reports
As an entrepreneur, you know neglecting analytics can cost. Automated workflow programs can help to track files, everyday tasks, and employee activities.
You can enjoy the paperless setup ushered in via workflow automation platform. With analytics reports generated, you can look at processes that are—completed, delayed, or in-process.
6. Leveraging Remote Workforce
It's business-as-usual, even with the sudden upheaval of COVID-19. The global pandemic has led to most businesses working remotely. As entrepreneurs, you must be rethinking the entire approach to business continuity plans.
In such scenarios, automation can aid internal processes so employees can work seamlessly from remote locations. You can go completely virtual—and save on overheads such as rent, office equipment, etc.
With a workflow automation solution blended in your systems—not just your continuity planning, but also everyday processes, become more agile.
7. Improving Collaboration
With the workforce going remote, there is an increased need for enhancing collaboration. To ensure the success of complex projects, you need to ensure the proper information and communication flow.
Workflow automation can help you track project processes. You can also communicate critical dates and milestones, and keep everyone up-to-date with the latest files, data, and project statuses.
8. Optimizing Workforce Allocation
Manual and repetitive work can be a time-and-energy drainer. Wouldn't it be great to have time to focus on strategic and innovative initiatives rather than manual work?
With manual work—you can try to automate tasks, which will allow you to free up resources. We're not undermining such tasks' impetus, but if you can be efficient with such tasks—it would be prudent to take up that course of efficiency.
For example, human resources software can provide insights and analytics on optimizing resource allocation. With the qualified distribution, you can make sure team members are working on the right projects. The process also minimizes the chances of members getting over-allocated or sitting on the bench.
9. Reducing Labor Cost
As a start-up, you may not want to spend a lot of your budget on hiring employees to perform labor-intensive tasks. Some of these tasks can be time-consuming and yet not add much value to your business.
What can you do? Opt for workflow software development that can reduce the number of employees required to handle such tasks.
You can not only lower your overhead but also increase your profitability. Automation helps to focus on hiring better talent to fuel the growth of your organization.
10. Delivering Consistent Customer Experience
With automation, you can standardize your business processes. You can look at streamlining processes such as marketing, shipment, order processing, and after-sales support so you can deliver a dependable shopping experience that matches customer expectations.
What's more? Consistency helps to build strong bonds of trust. The process also allows you to gather data and fine-tune your processes to enhance customer experiences. With improved experiences, you can acquire and retain more customers while driving more sales.
Workflow automation can bridge your business strategies to deliver exceptional outcomes. The best way is to choose a ready-to-use software option or get into developing one that meets your needs.
If you aren't sure about the process, reach out to an expert developer such as Imaginovation, who can guide you through the automation journey.
4 Industries Where Automation is Important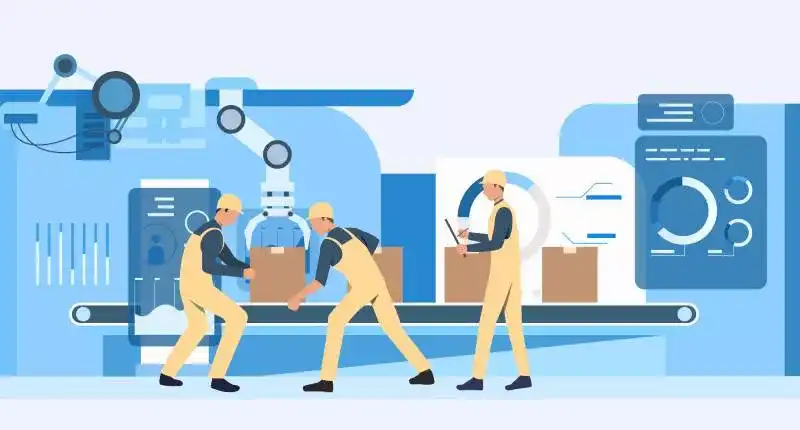 To better understand whether you should switch to business process workflow automation, you must first view it from your specific industry lens. The significant challenges and opportunities for workflow automation differ in industries and departments.
The exceptional facet—you can embrace the technology in areas such as legal, healthcare, finance, marketing, sales, DevOps, IT, human resources (HR), and more.
Here's a quick industry-specific perspective.
1. Workflow management software benefits for healthcare industries
As a healthcare executive, look out for repetitive tasks. You've got it! Now you can opt for automating staff work schedules and on-call rotations. It can facilitate in-patient admission and discharge, and come in handy while transferring patients' electronic health records (EHR) automatically.
With technology, you can modernize healthcare information management processes. You can also enjoy benefits, such as decreased staff burnout and enhanced interoperability. By reducing time on repetitive workflows, healthcare employees can now focus on higher-level initiatives.
For example, automating the entire claim status check process can free up staff to focus on more complicated billing cycle issues.
2. Workflow automation for legal departments
In a survey, 35.7% of law firms reported bottlenecks are the biggest workflow challenge they face. (Source)
Respondents highlighted a lack of communication, an abundance of manual processes, and a lack of technology as reasons their law firm struggles with creating productive workflows. So if you are looking for accelerating savings and increasing responsiveness in legal processes, you must think of workflow software development.
With workflow automation in legal departments, you can:
Automate billing

Input new client data

Submit and track contract review

Manage case deadlines, etc.
3. Workflow automation in finances
Financial services are a process-heavy industry. With a plethora of customers, you can explore bringing in efficiency and accuracy of financial services processes. How? Implement workflow automation to help your organization to prevent bottlenecks and costly mistakes.
With automation in finances, you can:
Make document management simpler

Free up time from the approval process

Integrate data with other accounting software, and more
4. Workflow automation benefits for marketing and sales
Automation workflows can make your marketing and sales strategies more effective and scalable. The great thing about specific automation workflows is you can fine-tune them to suit your business needs aptly.
With workflow automation in marketing and sales, you can:
Generate leads more effectively, and guide them along the buying process

Keep leads and customers engaged

Turn customers into repeat buyers

Autopilot myriad campaigns and scrutinize them from a unified dashboard

Make sure all prospects get the same red carpet treatment

Get insightful reports and analysis on ongoing processes, and much more.
The Final Word—Redefining Productivity with Workflow Automation
High-valued employees can get overloaded with endless routine tasks and data scattered across tools. You can help your business grow—as you proactively identify such situations and evolve.
You can choose to move to intelligent automation, where you can switch gears and scale up work. The great thing with workflow automation is the prospect of super-optimizing your business processes. It can create a more cohesive environment, and you get happier employees and customers.
Develop a Successful Workflow Automation Platform With Imaginovation
As business leaders, you can capitalize on technology. Automating workflows can create immense value. If you are looking for the right partner to guide you through the automation process, get in touch with us.
We, at Imaginovation, understand every distinctive business need. We can help you create a robust workflow automation platform. Let's talk.
Book A Consultation
Book a meeting with one of our team members and we will help you plan out your next steps. You can also use our calculator tool to receive a rough estimate on your project.