It's time to take futuristic steps and get ready to leapfrog and outshine the competition. It's simple—with Covid-19 digital transformation, technology investment has been upended. And with digital adoption taking a quantum leap, leaders need to do some radical thinking.
The refocus can help to leverage the use of cutting-edge digital technologies to achieve your enterprise goals.
Here are some impressive digital transformation statistics for you. These insights can help refocus on strategies, build innovation, and deliver outstanding success.
Digital Transformation and Technology Spending Statistics
Covid-19 isn't the sole new normal. The timeless new standard is 'change.' It's why business leaders need to recognize disruptions and leverage digital technologies to create the future of their choice. For this, digital transformation (DX) is a necessary step to reimagine business services to bring immense value to clients.
The re-engineering to harness the power of cutting-edge technologies will need knowledge on current digital transformation spending. Here, the statistical insights can help comprehend the scope of investment.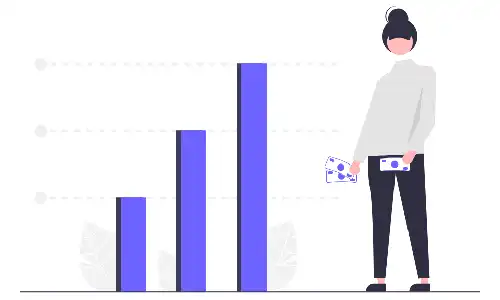 The projected direct digital transformation (DX) investment is expected to touch $6.8 trillion by 2024.
Amid the pandemic, global digital transformation spending in logistics will amount to $84.6 billion by 2027. (Source)
Yet another statistical finding underscores that global digital transformation spending is projected to touch 2.8 trillion U.S. dollars. (Source)
Global IT leaders reported median additional spending of 5 percent of the IT budget to deal with the COVID-19 crisis.
Around 52% of companies plan to increase spending on video applications, while 45% will invest more in team collaboration apps, including Microsoft Teams and Slack, in the next 12 months.
While 52% of organizations plan to cut or defer investments because of the pandemic, just 9% are expected to make those cuts in digital transformation.
Digital transformation will add around $100 trillion to the world economy by 2025. (Source)
Around 49% of CEOs plan to augment their rate of digital investment by 10% or more over the next three years. (Source)
When it comes to tech initiatives, 54% of companies worldwide find that digital transformation is a top priority. (Source)
Over two-thirds of respondents (70.7%) agree that DX is a critical facet of Retail technology. Plus, one of the most mature areas is finance, where 63.7% have a mature implementation.
Globally, companies spent around US$15bn (extra a week) on facets of technology during the first wave of the Covid-19 pandemic.
Internet of Things (IoT) commanded the largest share of the overall digital transformation in 2019. However, Augmented reality (AR) and Virtual Reality (VR) technology is expected to have the fastest growth until 2025. (Source)
Digital Transformation Adoption Statistics
Businesses today can earn a niche, and the best way to achieve it is to focus on technology adoption. The DX initiatives are augmented with cutting-edge technology, and those who are slow in adopting may soon feel left behind.
However, the trends show that business leaders are aware of digital transformation and technology use, which is a welcoming step to pave the way ahead in a more digitalized way.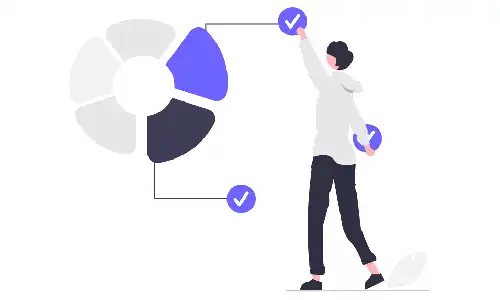 With the onset of the pandemic, North America took the most significant leap in digitization, with 60% of its products and services now fully or partially digitized. (Source)
86% of executives say that AI will become a mainstream technology. (Source)
36% of large organizations use AI to enhance data analysis, up 50% from 2022. (Source)
83% of executives in the U.S. report faster adoption of automation. (Source)
72% of HR leaders have core HR applications in the cloud or are in the process of moving them there. (Source)
95% of IT directors believe that technology facilitates dealing with future challenges. (Source)
Businesses focus on creating new digital business units, operating separately from parent companies, to grow digital revenue. (Source)
By 2025, three out of every four business leaders will leverage digital platforms to adapt to new markets and industries.
It's projected that companies accelerate their adoption of digital technologies for customer and supply-chain interactions by three to four years due to the COVID-19 pandemic. (Source)
Companies around the globe spent around US$15bn on technology during the pandemic.
At least 90% of new enterprise apps will have AI technology set into their processes and products by 2025.
70% of organizations either have a digital transformation strategy or focus on working towards one. (Source)
The number of business case scenarios available for better decision-making is expected to grow strongly because of the greater adoption of technologies such as augmented analytics, AI, and simulation. (Source)
Digital Transformation Revenue Statistics
Businesses have been quick to implement digital technologies during Covid-19. And with it, they have been able to protect revenue and grow it during the pandemic.
One of the good things about DX is that it facilitates boosting corporate offers and shareholder value. A welcome offshoot is high-tech B2B sales emanating from digitalization. The facet reiterates that digital transformation will stay a game-changer in times to come.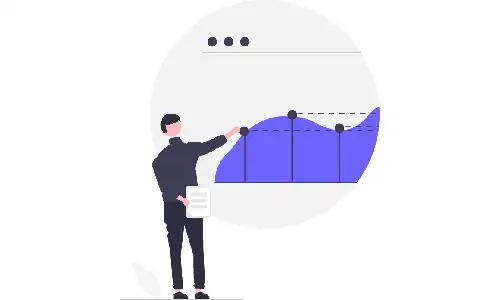 87% of executives predict customer expectations as being digitally rewired, and success is defined by a brand's ability to respond. (Source)
It was observed that start-ups could grow revenue by 34% with the use of digital-first strategies.
Mobile technologies, Big Data and Analytics, and private cloud contribute most to a company's revenue growth. Plus, Big Data/Analytics is perceived by 70% of IT executives as contributing to revenue growth.
Companies with higher digital maturity reported around 45% revenue growth compared to 15% with their counterparts with lower maturity. (Source)
56% of CEOs say digital improvements could be attributed to increased revenue. (Source)
Growth in revenue and improved customer relationships are critical digital transformation outcomes in marketing and workstyle areas. Business leaders also believed that 46% of their digital transformation projects increased revenues.
The total revenue opportunity in the healthcare AI market is expected to exceed $34 billion by 2025. (Source)
The pandemic moved social, and collaboration tools as must-haves, which was seen by the projected 14% increased revenue in these areas by 2022. (Source)
AI software revenues are expected to touch $100 billion all over the globe by 2025. (Source)
67% of CIOs said creating new revenue-generating initiatives is among their job responsibilities.
Why Are Companies Embracing Digital Transformation?
After the statistical walk-through, one of the facets reiterated is that it is critical to embrace digital transformation to outshine the competition. If you're still not sure, here are some top reasons how transformation can help:
Remote-working the new reality: With Covid-19, a basic expectation is that businesses need a system in place to become a remote-working industry. Thus, the digitalization of corporate applications is a necessity. Leaders must find a way to give people access to the data, analytics, and information in a more touchless ecosystem.
Be more agile and responsive: Change and volatility are inevitable. So, digital transformation works as an antidote, making businesses more resilient. It helps bring in more agility and responsiveness to digital culture. Plus, the focus on cloud computing supports organizational resilience by offering built-in redundancies and elasticity.
Improved efficiency and productivity: Digital technologies facilitate efficiency and productivity as they speed up processes and streamline operations. For example—the use of robotic process automation. IBM underscored how bots completed tasks 20 times faster than humans. Plus, the bots made lesser errors.
Increased customer engagement: With digitalization, companies can store and analyze customer data to learn more about their customers. The use of data analysis and AI helps gain more insights and helps to personalize products and services to each customer's unique preferences and needs.
More incredible innovation: Yet, another great offshoot of digitalization is creating new opportunities for businesses. Digital technologies allow companies to get more innovative and develop more niches, creating new companies beyond their core.
Faster time to market: The product lifecycles are shortened, which is a great benefit. The benefit stands out, especially for industries with high development costs. With digital transformation initiatives, the time to market gets cut to a fraction, which is typically the need of the hour.
Increased revenue: We've already seen some reassuring insights. And, you're right; businesses have experienced an increased market share with the new digital backbone, allowing companies to grow with increased profitability.
Continued relevance: Today, if companies need to stay relevant in the long run, the core to focus on is to go digital.
Wrapping Up
As businesses are trying to drive success through digital transformation, what's critical is to activate it to its full potential.
It's simple—if you don't know how to deploy or measure success efficaciously, you cannot stand up and advance. So, get ready to build a culture of success based on activating the power of digital transformation.
Create a Winning Digital Transformation Strategy with Imaginovation
Do you want to learn how to unleash the power of digital transformation for your businesses? If you wish to invest in mind-blowing solutions and create sustainable digital transformation strategies, talk to us.
We are an award-winning web and mobile app development company in Raleigh with incredible experience, and we can help you with a retrofitting digital solution.
Let's Talk.