In an age of rapid change, digitization, and citizen engagement, the public sector is under tremendous pressure to be more efficient.
Moreover, people want fast and easy online services comparable to what they get from the private sector.
From simple information sharing to a multi-channel communication model to direct user engagement through social media, people expect complete digitization of the public sector.
To meet these demands, you need to develop a digital transformation plan.
Besides, public service organizations, with their mission-critical services and record volumes of user data, are prime candidates for digital transformations.
This blog post discusses how the public sector can make the most of digital transformation by understanding not only its potential benefits but also the challenges that it must overcome.
Let's get started!
Opportunities of Digital Transformation in the Public Sector
The public sector, like other sectors, is experiencing the impact of digital transformation. So the question for governments around the world is, what are the opportunities for digital transformation in the public sector?
Let's read on to find an answer to this essential question.
1. The digitization of operations
When you digitalize your organization's operations, everyone benefits. Employees and end-users (citizens or customers, in this case) alike reap the rewards of a digitized system that becomes more efficient, reliable, and secure.
With a successful digital transformation, you can move your citizen outreach from the physical to the digital world.
For example, investing in cloud-based solutions can help you streamline processes and stay connected with real-time tracking and interaction. In addition, turning to tech solutions can help you cut down the cost and hassle of lengthy and messy manual and paper-based tasks while simultaneously speeding up every transaction.
Solutions and tools like Adobe PostScript, Adobe PDF, and Adobe Sign solve issues with document exchange, document security, and digital signatures.
Digitization of forms is another excellent example in this case. Whether a citizen has to renew their driving license or pay a parking ticket, forms are integral to the public sector's interactions with citizens. Therefore, you can aim to modernize and improve the forms people fill out every day.
Moreover, digitization endeavors can help you cut down overhead costs by reducing the burden on the IT staff, automating processes, sharing information updates, enabling inter-device activation, facilitating citizen engagement, and more.
With digital business processes in place, you can save time, plug revenue holes, and reduce users' frustration.
2. Aim for optimized digital platforms
Governments can achieve a consistent user experience by merging their digital channels.
Using a single centralized platform allows citizens to navigate and receive all kinds of information and services in a commonplace. This is so much better than using numerous apps and websites for different services and then eventually losing track of them.
Also, by using the same solution for repeated service transactions, such as making payments, governments can make the process more familiar to their users and encourage widespread adoption of the solution.
Moreover, with a consistent look and feel of the digital solution, citizens experience a trust boost in the government's brand.
3. Innovation and agility at their best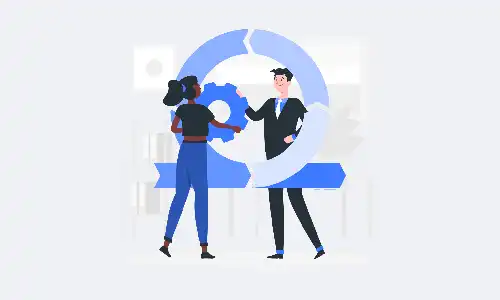 Agility at all levels of government reduces bureaucracy, allowing officials to meet the needs of their citizens and businesses.
If you wish to thrive in an ever-changing world and be agile, you must be open to trying out new things and embracing emerging technology.
One way that you can do this is by using emerging technologies like virtual reality (VR), artificial intelligence (AI), machine learning (ML), blockchain, and natural language processing (NLP). Through these types of advanced technologies, you'll be able to deliver some form of innovation and agility.
The critical thing to remember here is that innovation and agility aren't automatically guaranteed by adopting new technology. Instead, you have to create a culture of innovation and collaboration for new ideas to be tried and tested - otherwise, it'll just be another failed initiative on your part.
One example that has brought agility to the public sector is the integration of biometrics into e-IDs to access government services such as tax payments, medical records, or even e-voting on smart devices.
Indoor digital navigation via smartphones or even self-driving vehicles is another case that can revolutionize how citizens benefit.
4. Use data as an asset for improved transparency
Progressive organizations are shifting to evidence-based policy and program decisions.
This approach is well-suited for the public sector as they deal with massive data. However, this data must be appropriately utilized.
One of the core advantages of gathering data and analytics is enabling agile decision-making processes. This is essential for the delivery of effective services to citizens.
Data analytics facilitate government institutions in making informed decisions, which can be further displayed with interactive dashboards.
Data analytics provide continuous insight into the data that matters, which can be used to improve many public sector services. Besides data analytics and storage, collecting data is also crucial to effective public sector services.
5. Citizen-centric engagement
A citizen-centric engagement strategy is key to successful digital transformation. The first step in this process is understanding that citizens want to be involved, but not at the expense of feeling overwhelmed with lots of information.
To develop a plan for the citizen-centric engagement, identify how you want your citizens involved in the digital transformation process. Then take data from previous communication efforts and create a new model to reach out to your community members.
Remember, the government is about people, and it can become more personal when technology tools are harnessed to connect with these people in the ways they prefer.
SAP technology, for example, can enable you to reimagine omnichannel touchpoints and make them more streamlined. As a result, you can provide seamless services through an integrated platform that allows agencies to collaborate seamlessly across departments and agencies.
With a compelling content-driven framework, you can ensure a 360-degree view of the services, offer many digital self-services to citizens, convenient access, and frictionless interactions.
6. Improved interdepartmental collaboration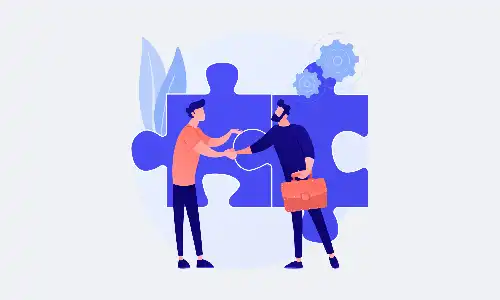 When embarking on a digital transformation, you'll find the opportunity to improve unity, solidarity, and collaboration across departments.
As an example, Simon McKinnon—the Chief Digital Officer for the Department for Work and Pensions—has addressed the need for cross-government collaboration within digital services.
He explained that digital government workers generally cannot provide the services they want because they have difficulty using "a varied set of technologies" that support them.
By removing duplicity within government digital tech, you can improve systems for data sharing and thus increase collaboration among departments.
Achieving digital transformation is, in many ways, about communication. However, before transformation can be considered, you must communicate its new goals and strategies to all employees.
After the transformation, you must continue to foster communication channels between departments so that everyone can retain their sense of coordination and cooperation.
Creating a platform where employees can collaborate through networks and platforms will establish a strong working culture, making reaching any goals easier.
7. A higher level of public trust in the government
Citizens increasingly expect public bodies to provide digital services as user-friendly as those offered by Amazon or Google.
That's why you must make sure you drive your digital engagement well. Ensure your digital transformation is an evolution of your services and infrastructure.
The new technologies and tools can help you improve efficiency, allocate resources more effectively, and ultimately improve the lives of your citizens.
When you begin adopting the technology to improve service quality, efficient interaction, promote transparency, and personalize delivery, the level of public trust in your services can grow exponentially.
Challenges of Digital Transformation in the Public Sector
The public sector provides a wide range of services, including the National Health Service, education, social housing, and transportation infrastructure. Each sub-sector has its own set of objectives, but they all face similar issues in their digital transformation journey.
These challenges could jeopardize digital government programs and put sustained funding and promised benefits at risk if left unaddressed.
Here is a list of the challenges the public sector companies face:
1. A poorly defined IT strategy
Successful digital transformation is more than just a technological change. It also involves critically analyzing how employees work, how services are delivered, and how data is handled.
But a huge percentage of digital transformation projects fail because they need a clearly defined IT strategy.
Without a proper IT strategy in place, and a clear understanding of how your team, technology, and processes work, there will be a risk of implementing tech solutions that may be unnecessary and might not meet the requirements of your users.
In the public sector, where taxpayers' money must be accountable, you should think twice before making any new tech investments.
The ultimate aim of digital transformation in the public sector is to modernize the government. So you can create a dynamic IT system that seamlessly integrates customer-facing services with automated back-end processes. That's why a well-defined IT strategy is essential for digital transformation.
On the other hand, a poorly defined IT strategy makes it difficult for public sector organizations to identify operational and technological gaps. As a result, you cannot assess what kind of improvements should be made to your current infrastructure.
2. Siloed approach
Having a siloed approach toward digital transformation is another big challenge for the public sector.
To solve a specific business problem, you invest in particular technological solutions or tech tools.
For example, invest in a marketing automation solution to send targeted emails. Buying a CMS can help you create content easily. A CRM, on the other hand, can help you manage your customer database.
But, every time you add new technology/solution to your stack, you create a far more significant problem than the individual solution you bought tackles. Also, only specific departments and business units are involved in this decision.
The result is a confusing and half-baked digital experience for your customers.
Silos slow progress and block digital transformation.
Siloed strategy and decision-making are a matter of concern because it impacts all aspects of an organization's ability to thrive in the digital economy, from strategy to funding to implementation.
Such silos exist across governments, departments, and business areas, each requiring a specific intervention.
3. Legacy infrastructure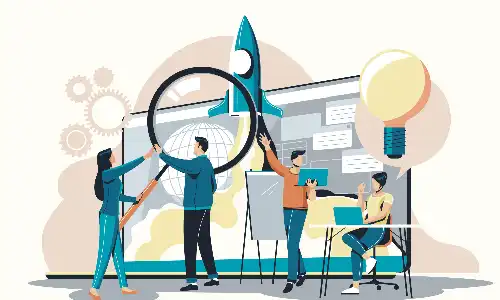 People have come to expect high-quality experiences from the likes of companies such as Amazon, Google, and Facebook.
But it's challenging to meet public demand when legacy technology holds you back.
Transitioning to new technologies, such as the cloud, AI/ML, MR, etc., is speeding up, but many public sector organizations still rely on old-fashioned, on-premise technology.
They become trapped by existing technology, leading to inefficiency, downtime, and increased spending. The public sector must address this issue by taking a digital-first approach and working alongside Digital Transformation consultants.
4. Digital skills gap
Digital transformation is accelerating and evolving at an unprecedented rate. But companies with talent strategies that need to be aligned with this digital transformation are sure to lag.
With digitally competent employees, companies can ride the wave of digitization.
A workforce that needs to be sufficiently tech-savvy can pose hurdles for companies adopting new technology trends.
For instance, in the financial services sector, most companies who have embraced digitization must enhance the skills of their employees so they can leverage technologies like blockchain, AI, and RPA to make better financial decisions. But, this is not always the case unless the companies invest in upskilling or reskilling their workforce.
5. Insufficient inclusivity
Endeavoring to build services for a demographically diverse population can be challenging. But that's what the public sector is supposed to do.
Before the public sector begins its digital transformation journey, it must evaluate if they have considered the target audience. Furthermore, they must ensure that the service they are implementing offers an apt level of detail and functionality to resolve the users' issues.
For example, the needs of an older person looking to access the state pension information on a portal and that of a student looking for state-sponsored apprenticeship schemes will differ.
Insufficient inclusivity and personalization for any target audience can be a challenge here.
After all, there is no point in investing in digital solutions if the public need is not there.
Insufficient level of inclusivity can -
Reduce public engagement
Create insufficiently accessible services
Ignore the specific needs of your target audience
Lower return on investment
Build a service that users do not trust
6. Risk-averse work culture
For CIOs driving technology-led transformations in risk-averse cultures, aligning change programs with business outcomes can be challenging.
In today's fast-changing IT world, innovation is vital to an organization's survival; but to innovate, IT leaders must encourage a risk-taking mindset among employees.
Regarding IT, most cultures are designed to eliminate variation, reduce experimentation and minimize risk. Unfortunately, that's why a lot of public sector organizations get stuck.
7. An inadequate funding
A lack of funds is often symptomatic of a siloed strategy and decision-making. Still, it can also result from the perception that digital technology is an operational rather than a strategic investment.
To combat this perception, demonstrate to your company leadership how digital technology contributes to your business goals.
Partner with Imaginovation for Successful Digital Transformation
Are you working in the public sector? Do you want to learn how to transform your workplace using digital tools?
Imaginovation designs high-quality custom digital experiences. From concept to the launch of a new website, app, or mobile platform, we can help your organization build transformative technology to reach and engage your audience.
Contact us, and learn how Imaginovation can help your organization become more innovative and competitive.
Imaginovation is an award-winning web and mobile app development company with vast experience crafting remarkable digital success stories for diverse companies.
Let's talk.