eLearning Software Development
Custom eLearning software development services that transform traditional learning experiences into engaging digital journeys.
Empowering Digital Education with eLearning Solutions
Dive into the digital education era with Imaginovation. We partner with forward-thinking educational institutes, crafting tailored eLearning solutions that captivate and educate. 
Merging advanced tech with deep pedagogical insights, we champion a new wave of learning. With Imaginovation, you're not just adapting to the eLearning trend; you're leading it.
Our Custom eLearning Software Development Services
Our eLearning software development services are tailored to deliver dynamic, interactive, and scalable solutions for diverse learning needs.
Custom elearning platform
Deliver personalized educational experiences with software tailored to your specific requirements and audience needs.
LMS Development
Design and deploy Learning Management Systems that streamline course delivery, user management, and progress tracking, providing a centralized hub for all educational activities.
Integration with Existing Systems
Seamlessly merge your eLearning solutions with current tools, databases, and software, ensuring a cohesive ecosystem that enhances user experience and operational efficiency.
eLearning Mobile App Development
Extend the reach of your eLearning platform with mobile applications. Cater to on-the-go learners, ensuring accessibility and flexibility in learning experiences.
Maintenance and Support
Benefit from continuous technical support, regular updates, and proactive monitoring, ensuring your eLearning platform remains up-to-date and runs smoothly.
Consultation and Strategy Development
Align your educational vision with the right technological approach. Our experts guide you in strategizing the optimal path for your eLearning endeavors.
Get in Touch
Types of eLearning Software We Develop
From interactive course modules to comprehensive management systems, we develop tools that cater to every facet of the digital education spectrum. Here are the types of elearning applications we develop:
eLearning Portals
Centralized hubs that provide access to a range of online courses, resources, and communities, tailored to learner interests and needs.
Course Authoring Tools
Software solutions that empower educators to create custom content with interactive elements for diverse online courses.
Virtual Classrooms
Digital platforms replicating the in-person classroom experience, featuring tools like video conferencing, shared whiteboards, and real-time collaboration.
Gamified Learning Platforms
Engaging systems that weave game elements into education, enhancing motivation and knowledge retention.
Adaptive Learning Platforms
Intelligent systems that modify the learning journey based on individual learner behaviors and feedback.
Microlearning Platforms
Dedicated tools for bite-sized, focused learning segments, perfect for skill enhancement and quick revision.
Learning Experience Platforms (LXP)
Learner-centric platforms that curate and recommend content, seamlessly integrating with diverse learning resources.
Assessment and Testing Software
Comprehensive platforms for creating, administering, and evaluating online tests and quizzes, often equipped with automated grading features.
Our Approach to eLearning Software Development
At Imaginovation, we believe in delivering not just a product, but an experience. 
Our comprehensive approach to eLearning software development ensures that every solution we craft resonates with the end-user and achieves your educational objectives.
Kick-off Your Project
Are you ready to revolutionize the digital education landscape?
At Imaginovation, we're passionate about creating impactful eLearning solutions that truly resonate with learners.
Here's what you can expect when you partner with us:
01
Fast, Responsive Communication
Our team is always on hand to discuss your vision, address any concerns, and keep you updated. Partnering with us means having a direct line to a team of eLearning experts, dedicated to providing you with timely insights and support throughout the development journey.
02
Dedicated Designers & Developers
For every eLearning project, we allocate a specialized team of professionals who bring expertise specific to educational software. Engage with a consistent team from inception to completion, fostering efficient collaboration and tailored solutions.
03
Agile Approaches from A to Z
We employ an Agile methodology, ensuring adaptability to meet the unique demands of eLearning development. This approach champions flexibility, ensuring your software evolves in tandem with educational trends and requirements.
04
Transparent, Collaborative Processes
Consider us an extension of your team. We prioritize your vision, keeping you in the loop with every design choice and developmental stage. Your insights are invaluable, and our transparent process guarantees you remain at the helm throughout the project.
Our Thinking in
Action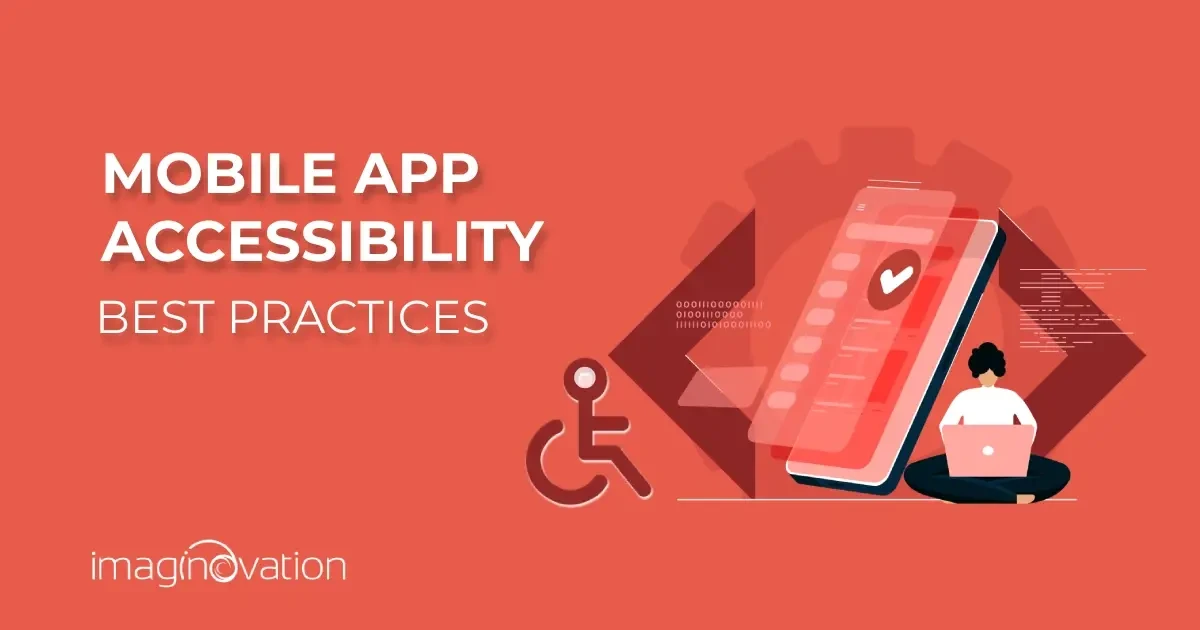 Dec 1 2023
Getting Started with Mobile App Accessibility: Best Practices & Checklist
Mobile apps are designed to make people's lives simpler. But when your mobile app has accessibility issues, it can have an adverse impact on…
Read more >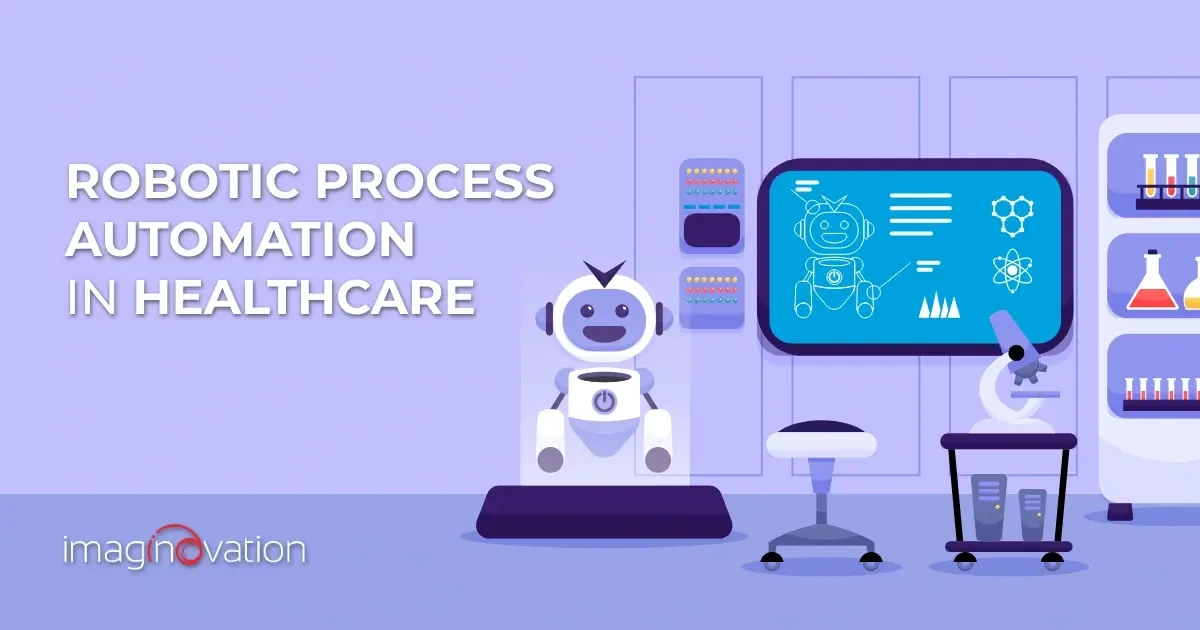 Nov 28 2023
Robotic Process Automation in Healthcare: Benefits, Challenges, and Use Cases
Today's healthcare landscape is ridden with redundant processes. Plus, there are high operating costs, high patient volumes, and healthcare…
Read more >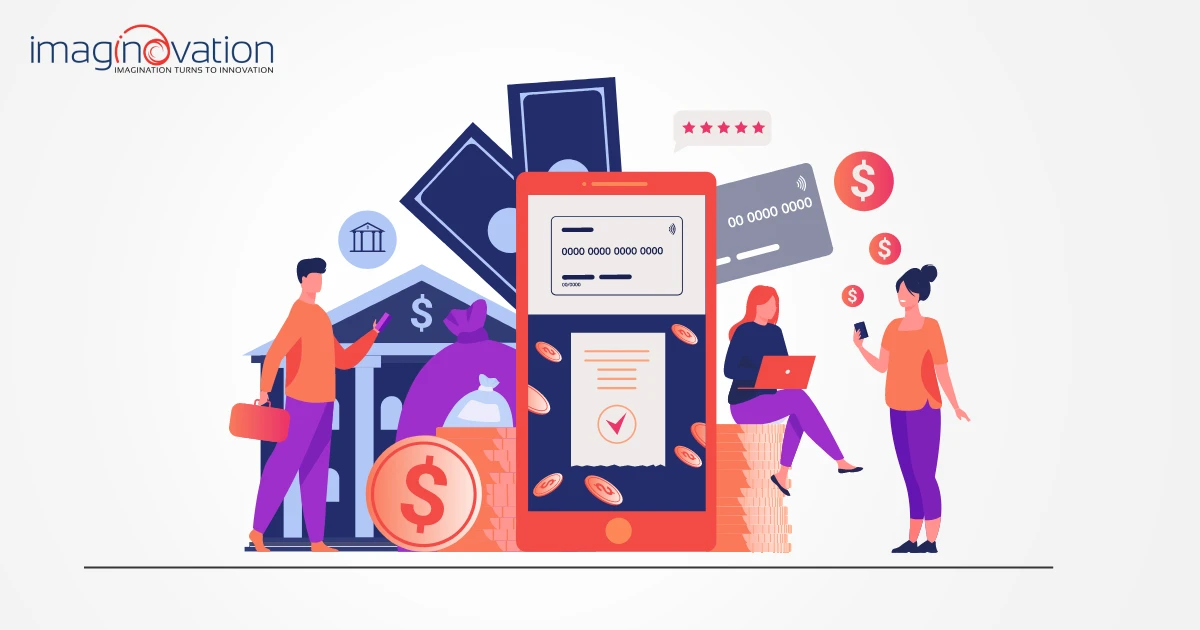 Nov 25 2023
Fintech App Development: A Step-by-Step Guide for 2024
Fintech (financial technology) is one of the hottest technology sectors these days.  From online shopping to mobile bank transactions…
Read more >
View All Posts
Frequently Asked
Questions
1. How does Imaginovation ensure the eLearning software aligns with our educational goals?
2. Can you integrate the eLearning platform with our existing systems?
3. Do you offer support post-deployment?
4. How do you prioritize security in eLearning platforms?
5. Will our eLearning software be mobile-friendly?
6. How do you handle feedback and changes during the development process?
7. What makes Imaginovation stand out in eLearning software development?